Preferred Pearl Partners
Our Pearl Partners can suit every taste and budget. So make a reservation and grab dinner before your play or stop in for drinks and dessert afterwards. Or make a day of it with a shopping excursion!
All season ticket holders receive a copy of our annual discount card, which entitles the bearer to valuable discounts at all of the local restaurants and retailers listed on this page. Click here to learn more about season ticket packages at The Armory.
Pearl Restaurants & Bars

Arden Wine Bar + Kitchen
417 NW 10th Ave
Portland, OR 97209
503.206.6097
ardenwinebarandkitchen.com
Arden Wine Bar + Kitchen was born out of an appreciation of nature's bounty - the unique produce, grapes and animals indigenous to the Pacific Northwest. Each dish is inspired by the season in which it's harvested, with the goal of delivering natural flavors without manipulation. Executive Chef Sara Hauman and her capable team offer four-course Chef's Tasting menu with curated wine pairings or a al carte dishes served individually or shared for the table.
Blue Hour
250 NW 13th Avenue
Portland, OR 97209
503-226-3394
bluehouronline.com
The dining room at Bluehour is a modern classic, designed by renowned architect Brad Cloepfil, who also conceived the adjacent W+K headquarters. The space affords intimacy and conviviality in a labyrinth of corners created with 16 foot tall dark-green drapery panels that move and change according to the desired mood and time of day. For casual or special occasions Bluehour has different menus to suit many cravings.
Brix Tavern
1338 NW Hoyt Street
Portland, OR 97209
503-943-5995
brixtavern.com
True to the classic American Tavern, Brix Tavern offers a warm, contemporary restaurant and bar in one. Located in Portland's Pearl District, Brix serves a unique collection of enduring American comfort food and cocktails enhanced with only the freshest, locally sourced ingredients. Brix features a brick oven, rotisserie and an open kitchen. Several flat screen plasma TVs are discreetly incorporated throughout the space for game watching.
Deschutes Brewery
210 NW 11th Ave.
Portland, OR 97209
503.296.4906
deschutesbrewery.com
Our Pub's distinct Northwest style brings a taste of Central Oregon to the heart of Portland and is a popular destination for great beer, delicious food and a relaxed urban atmosphere. The brew pub's 26 taps feature Deschutes mainstays plus a selection of seasonal and experimental beers developed and brewed on site exclusively for the Portland pub by our brewers. Led by Executive Chef Jill Ramseier, our talented culinary team creates classic pub food taken to the next level. Matching our brewers' passion, they create dishes from scratch with the best possible local ingredients.
Garden Bar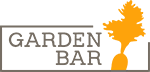 25 NW 11th Avenue
Portland, OR 97209
971-888-5263
gardenbarpdx.com
At Garden Bar, we proudly serve generous bowls of raw leafy greens tossed with locally sourced fruits and vegetables, gratifying grains, all-natural meats, artisan cheeses, housemade dressings and more. All in comfortable, modern-farmhouse settings. Our menu also includes baked goods, handcrafted beverages and more. Join the salad revolution!
Isabel Pearl
330 NW Tenth Avenue
Portland, OR 97209
503-222-4333
isabelpearlpdx.com
Isabel Pearl is a stunning, fresh, modern and spacious neighborhood eatery where sunlight streams through the windows even on the cloudiest of days. Isabel Pearl's comfortable ambiance is a popular spot for breakfast meetings, lunch breaks, and romantic dinners; all the while providing nourishment with bold, healthy, flavorful meals. Isabel Cruz serves up food for the body and soul.

NOLA Doughnuts
110 NW 10th Avenue
Portland, OR 97209
503.895.6350
noladoughnuts.com
At NOLA Doughnuts, doughnuts are our passion. We simply create the best doughnuts in Portland every day. Our dough is made fresh from only the finest ingredients and includes a layering technique commonly used in the production of croissants. This technique involves a three-day process that creates a complexity of flavor, a deep richness, and a crisp outer texture. Enjoying a NOLA doughnut is an experience to be savored.
Oven and Shaker
1134 NW Everett Street
Portland, OR 97209
503-241-1600
ovenandshaker.com
A partnership between three of Portland's most accomplished industry veterans, Oven and Shaker is a modern urban saloon in the heart of Portland's Pearl District that ties together the hearty Italian street food and wood burning oven pizza-making talent of four-time James Beard Award Nominated Chef Cathy Whims with the ingredient-driven classic cocktails of veteran Northwest bartender Ryan Magarian.

Vault Cocktail Lounge
226 NW 12th Avenue
Portland, OR 97209
vaultpdx.com

The Pearl's Vault Cocktail Lounge features craft cocktails using the freshest ingredients possible, all-day Sunday Happy Hour, a delicious food menu, and a superb whiskey collection. An upscale setting with a high level of service at a price that's more common in a neighborhood bar, Vault Cocktail Lounge is the sister lounge of Vintage Cocktail Lounge located in the Montavilla neighborhood. Like Vintage, Vault delivers craft cocktails without the pretentious attitude. Their favorite drink to make is the one you enjoy the most.
Lodging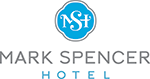 The Mark Spencer Hotel
409 SW 11th Avenue Portland, OR 97205
503-224-3293
markspencer.com
In the world of hospitality, there are a few unexpected places in which timeless European flair, cultured style and Old World courtesy are vibrantly alive. These lasting impressions are also accompanied by a profound respect for another very precious aspect: your comfort. Welcome to The Mark Spencer Hotel, a downtown Portland Hotel in the Pearl District with exceptional value.
Retailers
Popina Swimwear
318 NW Eleventh Avenue
Portland, OR 97209
503-243-7946
popinaswimwear.com
Popina is the Northwest's largest women's swimwear store. Popina carries 25 brands of ladies swimsuits, coverups and accessories, including the locally manufactured Popina Swimwear line designed by Pamela Levenson. All separates at Popina are offered as mix and match with sizes ranging from 0-26 and cup sizes from A-G. The vintage 1950's-inspired Popina swimsuit line, which is made in Oregon, provides designs which are fun, flattering and fashionable. The Pearl District boutique is just two short blocks north of Portland Center Stage on NW 11th between Everett and Flanders.