Apollo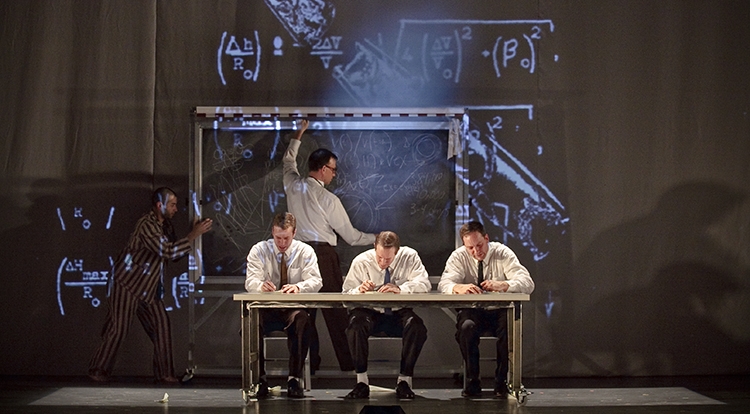 —
On the U.S. Bank Main Stage
Written and directed by Nancy Keystone
Created in collaboration with the company of actors and designers of Critical Mass Performance Group

If the brilliant collage artists Robert Rauschenberg had created a play, this is what it might look like. One of the most adventurous productions ever offered on a PCS stage, Apollo is an epic, multimedia examination of post WWII America which explores the birth of the U.S. space program, its employment of former-Nazi rocket scientists, and their surprising intersection with the Civil Rights Movement. Using the U.S. mission to the moon as a symbol of our country's greatness, Apollo probes deep into the question: what did we sacrifice to become the America we are today? And was it worth it? Through a kaleidoscopic array of theatrical methods (movement, text, video projection, music), Keystone reveals the costs and ambiguities of human aspiration and progress.

Click here for Accessibility options at PCS.
Performance Times
Evenings: Tuesday - Sunday at 7:30 p.m.
Matinees: Saturday and Sundays at 2 p.m.,
Thursdays at noon
*Note: These are general performance times. Certain productions may have exceptions. View the season calendar for more information.
This show's run time will be posted below the synopsis at left near the date of the first performance.
Production blog
No related blog posts.