A Glance at Our History
Posted 28 September 2017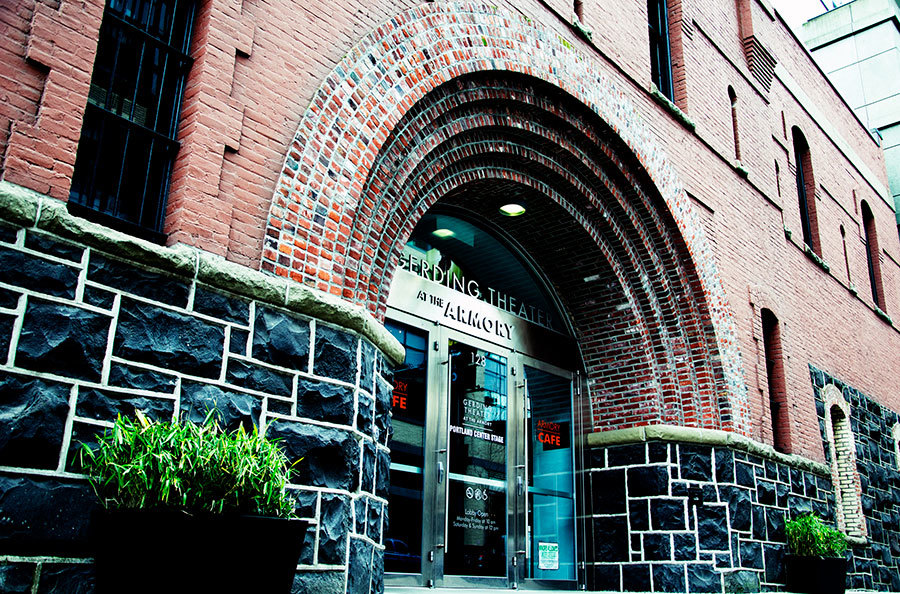 Portland Center Stage at The Armory began as OSF Portland, the northern sibling of the Oregon Shakespeare Festival in Ashland. After years of planning and preparation, the company was successfully launched on November 12, 1988 with an opening night performance of George Bernard Shaw's Heartbreak House. With Dennis Bigelow as artistic producer, the company grew steadily in its first four years, producing five to six shows each season at the Portland Center for the Performing Arts (now known as Portland'5). In the fall of 1992, Pat Patton was named associate artistic director and guided the company's growth for the next two seasons.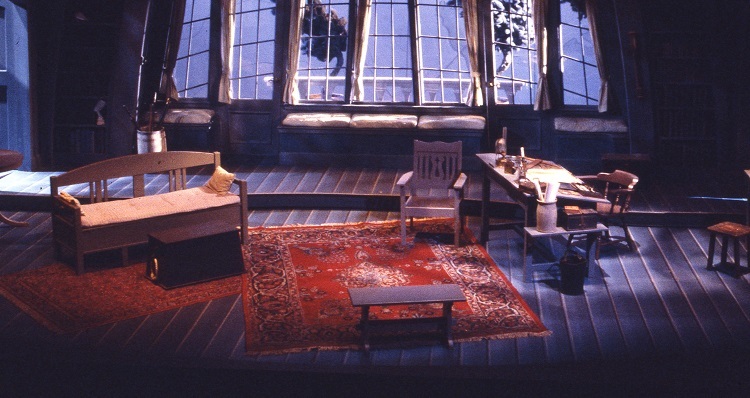 In September 1993, the OSF Board of Directors approved a recommendation from its Portland advisory committee that the Portland branch become an independent theater company. So after six successful seasons at OSF, Elizabeth Huddle was selected as producing artistic director in 1994 to oversee both the artistic and administrative sides of the now independent company, Portland Center Stage.
In May, 2000, Chris Coleman, co-founder and artistic director of Actor's Express in Atlanta, became the theater's fourth artistic director. In his first season, he launched several creative initiatives, including the production of A New Brain, the theater's first musical. In the 2003-2004 season, Portland Center Stage expanded the number of productions from six to seven and began presenting works in both the Winningstad and Newmark Theatres.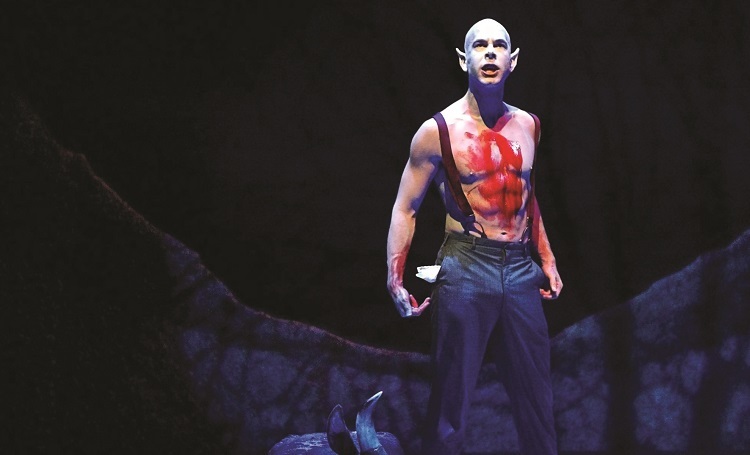 In April 2004, the company announced a capital campaign to build a new theater complex in the historic First Regiment Armory Annex building located in Portland's Pearl District. Following a $36.1 million renovation, The Armory now houses the 590-seat U.S. Bank Main Stage and the 190-seat Ellyn Bye Studio, along with administrative offices, a rehearsal hall and production facilities. The company also uses a 20,000 square-foot warehouse on Front Avenue to construct the sets and props, a space it has occupied since its founding.
The Armory opened to the public with a community celebration on October 1, 2006. It was the first building on the National Register of Historic Places — and the first performing arts venue in the country — to achieve a LEED Platinum rating for energy efficiency. The first production in The Armory was West Side Story. Since moving into The Armory, more than a million people have attended plays, concerts, classes, visual art showings, public meetings and other community events at The Armory.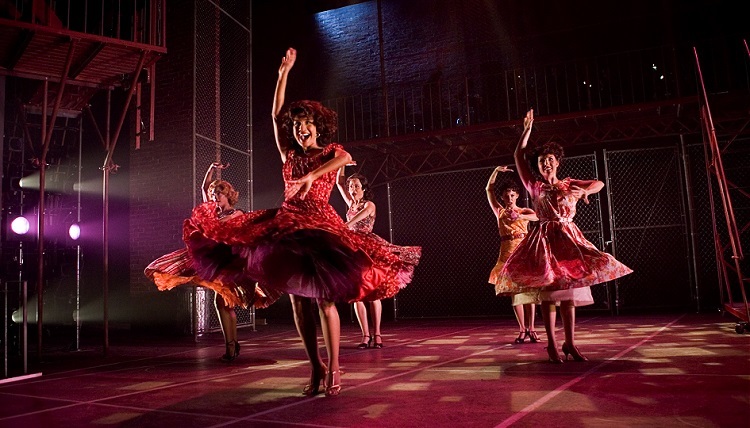 Over the years, Portland Center Stage at The Armory has grown to the largest theater company in Portland, and the second largest theater company in the Pacific Northwest that produces a mix of beloved classics and musicals, contemporary plays fresh from Broadway and world premieres. It is one of the top 20 largest regional theater companies in the United States (Theatre Communications Group). An estimated 150,000 visitors attend The Armory annually to enjoy the fully professional theatrical productions and other special events presented for the community. Around 11 productions are offered each season, in addition to roughly 400 community events created — in partnership with 170+ local organizations and individuals — to serve the diverse populations in the city. It has also become a major destination in Portland for travelers visiting from across the country and abroad. To find out what's on stage now, visit the production calendar. To see what's coming up, explore the 2018-2019 season and upcoming community events.
---
What audience members are saying:

"The productions at Portland Center Stage are amazing, and The Armory is a beautiful historical landmark. If you are a visitor to Portland or a resident, don't miss out on one of Portland's gems."
– Trip Advisor review
"I drive down from Seattle because I always know the show will be OUTSTANDING. Perfectly cast, well-performed, and set in a beautiful facility. Even the lobby makes me happy: spacious, attractive, welcoming, and in a great neighborhood. PCS is a precious jewel in the arts crown of Portland and I look forward to many more theater visits there."
– Yelp review
"I can't say enough good things about Portland Center Stage. I have been a subscriber for years and have never been disappointed. Their shows are top notch in every way and I have always felt valued as a patron. They go above and beyond again and again, both in the quality of their productions and in their customer service."
– Facebook review
"Every show is thought-provoking as well as entertaining ... a full service experience that stacks up to anything I've seen on Broadway."
– Yelp review

"Having just returned from a week of Broadway shows, I saw the sign for A Streetcar Named Desire while visiting Portland. All that I can say is WOW! I had not expected such a professional company of actors and such a high caliber of theatre on this first time visit to Portland. A standing ovation, from my group to Portland, for having such quality theatre in a beautiful venue. It was a highlight of our visit."
– Trip Advisor review

"If you haven't already been to Portland Center Stage give yourself a treat and go see some live theater! There's nothing else like it!"
– Facebook review

Hey, thanks for reading! To show our appreciation, we'd like to give you 100 points to use in PlayMaker, our online loyalty program.