Behind the Scenes of "Wild and Reckless"
Posted 14 March 2017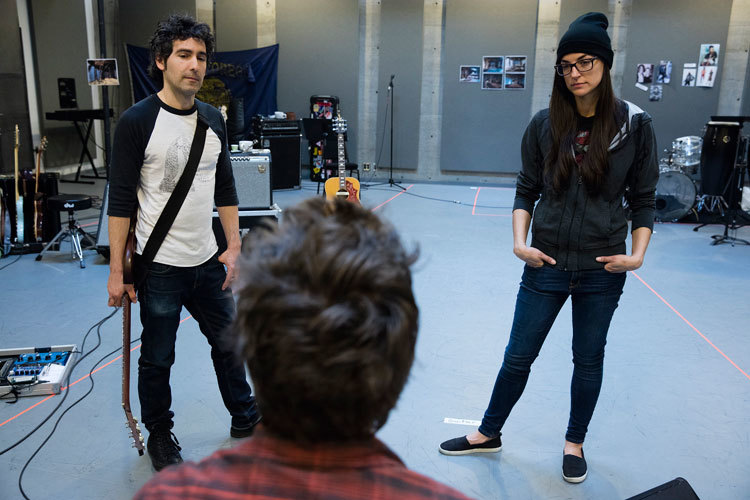 Laura Carbonell (The Girl) and Eric Earley (The Narrator) rehearsing with Wild & Reckless co-director Liam Kaas-Lentz.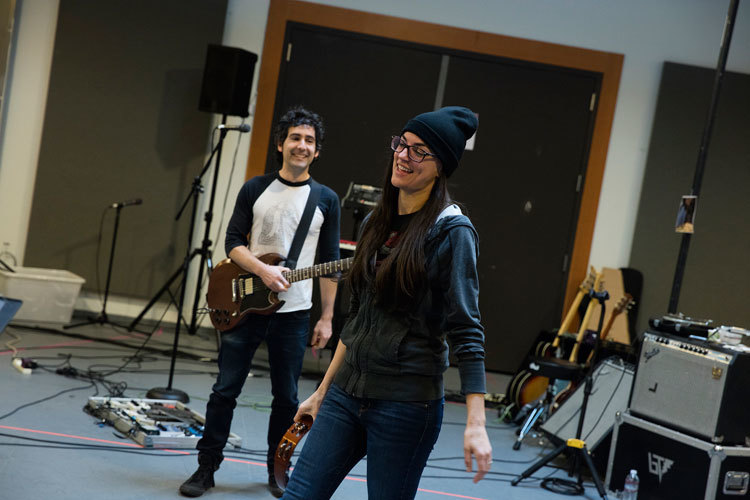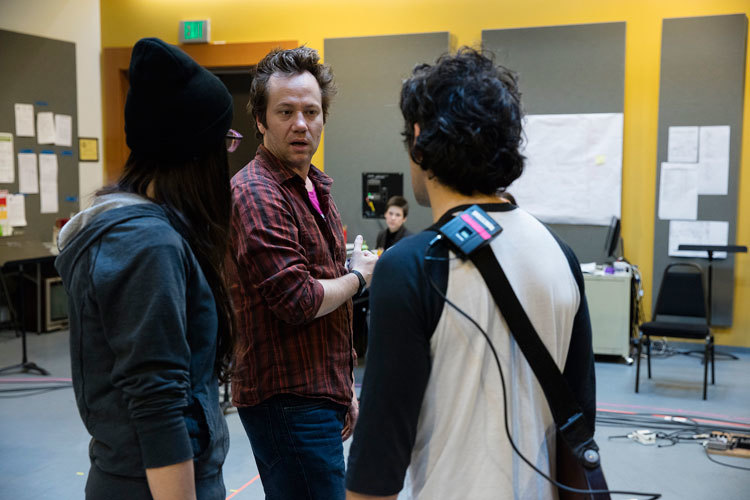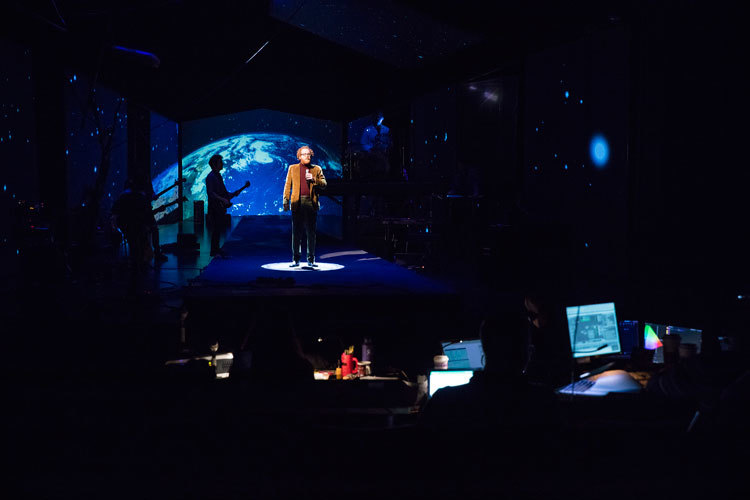 Marty Marquis of Blitzen Trapper during a tech rehearsal.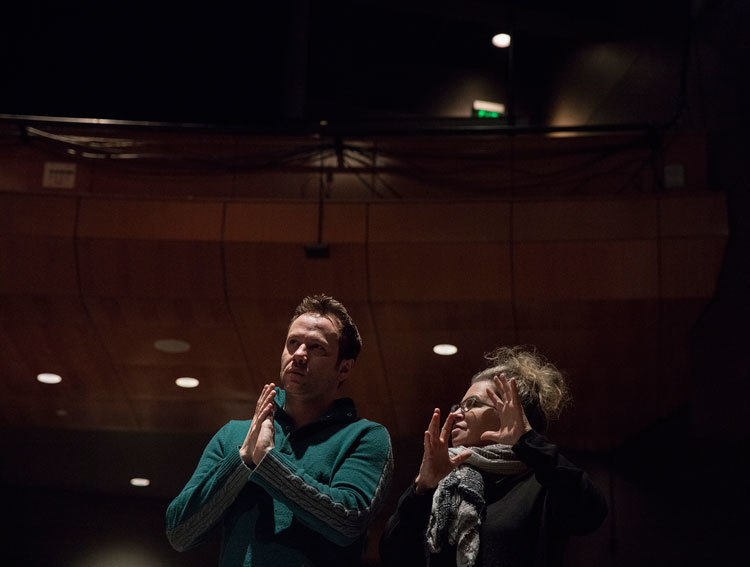 Co-directors Liam Kaas-Lentz and Rose Riordan during tech rehearsal.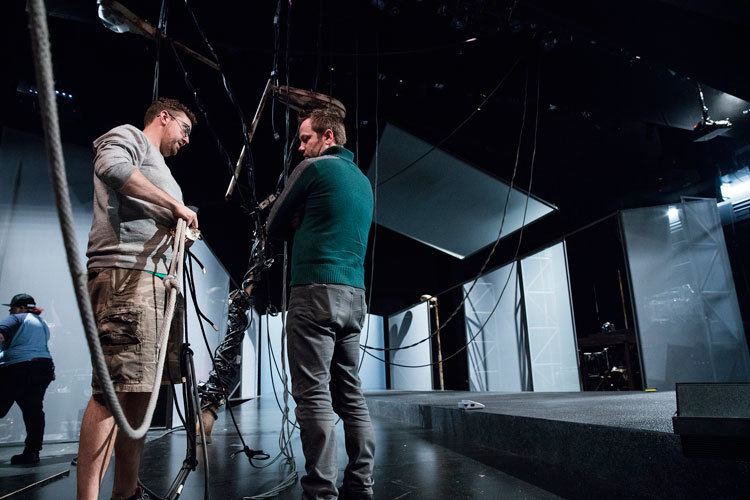 Technical director Derek Easton and director Liam Kaas-Lentz on set.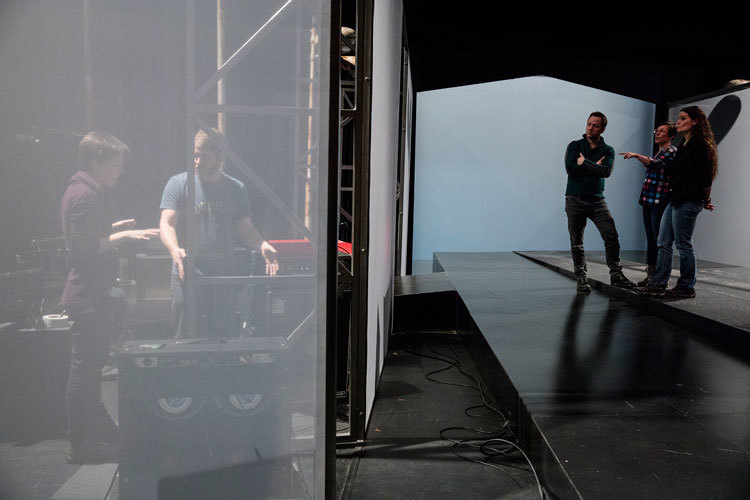 Director Liam Kaas-Lentz, scenic designer Sibyl Wickersheimer and stage manager Janine Vanderhoff on the set of Wild and Reckless.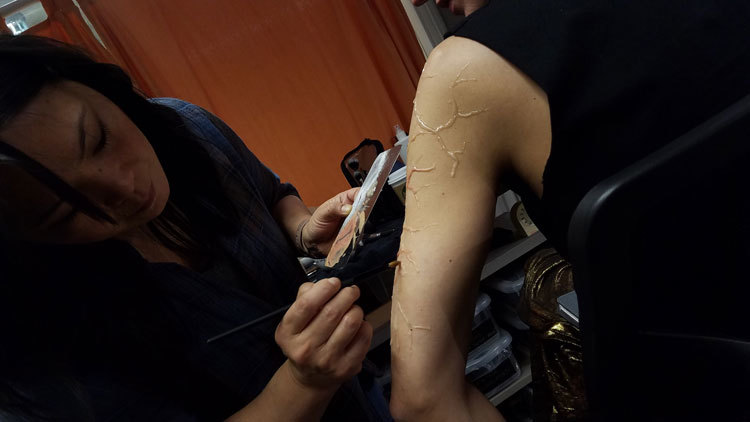 Makeup artist Arlen Hizon applies a "lighnting scar" to actor Laura Carbonell for the Wild & Reckless photo shoot.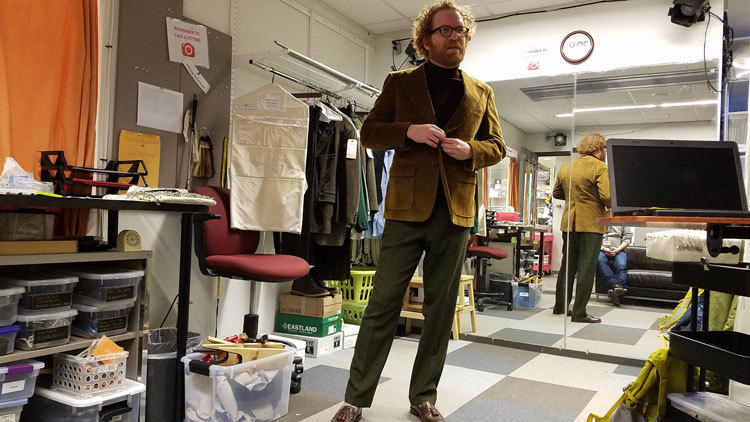 Marty Marquis of Blitzen Trapper at his costume fitting for Wild & Reckless.
For more behind the scenes, check out early development photos and an interview with the band on the transition from the studio to the stage.
Close
Sep

26

We

Available

Sep

27

Th

A few seats

Sep

27

Th

Available

Sep

28

Fr

Available

Sep

29

Sa

Available

Sep

29

Sa

Available

Sep

30

Su

A few seats

Oct

02

Tu

Available

Oct

03

We

Available

Oct

04

Th

A few seats

Oct

04

Th

Available

Oct

05

Fr

Available

Oct

06

Sa

Available

Oct

09

Tu

Available

Oct

10

We

Available

Oct

11

Th

A few seats

Oct

12

Fr

Available

Oct

14

Su

Available

Oct

16

Tu

Available

Oct

17

We

Available

Oct

18

Th

A few seats

Oct

19

Fr

Available

Oct

20

Sa

Available

Oct

20

Sa

Available

Oct

24

We

Available

Oct

25

Th

A few seats

Oct

26

Fr

Available

Oct

28

Su

Available
A Life

Sep 29 – Nov 11
Sep

29

Sa

A few seats

Sep

30

Su

Available

Oct

02

Tu

A few seats

Oct

03

We

A few seats

Oct

04

Th

A few seats

Oct

05

Fr

A few seats

Oct

06

Sa

Available

Oct

07

Su

A few seats

Oct

09

Tu

Available

Oct

10

We

Available

Oct

12

Fr

Available

Oct

14

Su

A few seats

Oct

16

Tu

Available

Oct

17

We

Available

Oct

19

Fr

Available

Oct

20

Sa

A few seats

Oct

23

Tu

Available

Oct

24

We

Available

Oct

26

Fr

Available

Oct

28

Su

Available

Oct

31

We

Available

Nov

01

Th

Available

Nov

01

Th

Available

Nov

02

Fr

Available

Nov

03

Sa

Available

Nov

04

Su

Available

Nov

04

Su

Available

Nov

07

We

Available

Nov

08

Th

Available

Nov

08

Th

Available

Nov

09

Fr

Available

Nov

10

Sa

Available

Nov

10

Sa

Available

Nov

11

Su

Available
Performance Times
Evenings: Tuesdays – Sundays at 7:30 p.m.*
Matinees: Saturdays and Sundays at 2 p.m., Thursdays at noon*
Accessibility