Create Your Own Vintage Slip with Paula Buchert
Posted 29 March 2017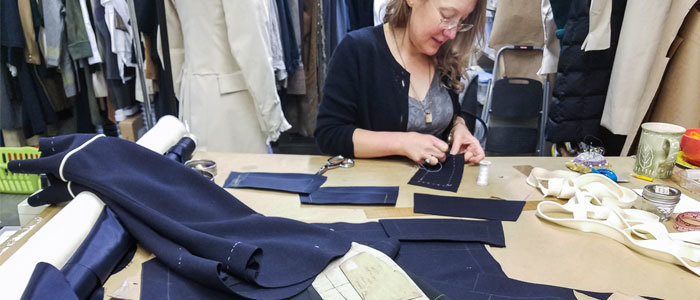 Ever wondered what goes into making some of the costumes you see on stage? How about the opportunity to create your own! Students in the class will select from 1920's and 30's period patterns. Students will purchase their own fabrics and notions to customize their garments as they wish.
A cutter/draper in The Armory's Costume Shop, Paula will assist with grading patterns as needed, cutting and stitching. The class will also discuss and explore a number of embellishment options that might have been traditionally used.
Some prior sewing experience is recommended, and materials for the class must be purchased by the student. The class will take place over the course of three weekends:
Sunday May 7th
Saturday May 13th
Saturday May 20th
2 - 4:30 p.m.
$80
Space is limited! Register now!
About Paula Buchert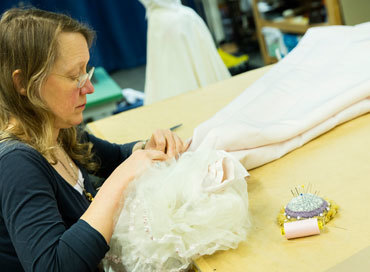 Paula has been employed as a cutter/ draper for Portland Center Stage since 2001. She makes patterns, creates garments, and fits and alters the pieces that compose the looks for all the actors that appear onstage. In addition to her theater background Paula studied lingerie at the Fashion Institute of Technology as part of their Fashion Design curriculum. Lingerie is one of her true passions, and she especially loves getting to create custom "underlooks" for the actors whenever necessary.
Apr

26

We

Available

Apr

30

Su

Available
Apr

25

Tu

Available

Apr

27

Th

Available

Apr

28

Fr

Available

Apr

30

Su

Available
Apr

25

Tu

Available

Apr

26

We

A few seats

Apr

27

Th

A few seats

Apr

27

Th

A few seats

Apr

28

Fr

Available

Apr

29

Sa

A few seats
Accessibility