Happy Hour with "Astoria" Dramaturg + Assistant Director
Posted 14 December 2016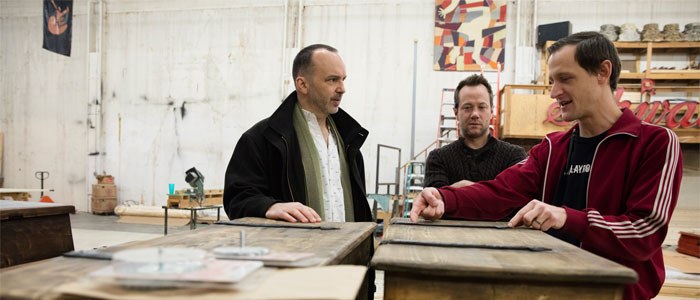 Get a behind-the-scenes scoop on the creation and staging of Astoria from Assistant Director Brandon Woolley and Dramaturg Ben Fainstein. Both were among the first to read the adaptation and have seen the project through to Opening Night. Local actor and banjo player Conor Eifler will provide some folksy background music prior to the event.
As always, Happy Hours are free and open to the public, no ticket required. Complimentary drinks and hors d'oeuvres will be available.

Wednesday, January 25
6:30 - 7:30 p.m.
On July 18, 2016, the creative team for Portland Center Stage's world premiere of "Astoria" traveled to real-life Astoria to do some research for their production.
---
Don't miss Astoria.
Running January 14 to February 12 on the U.S. Bank Main Stage.
Astoria

Jan 14 – Feb 12
Feb

04

Sa

A few seats

Feb

05

Su

Sold out

Sold out

Feb

07

Tu

Sold out

Sold out

Feb

08

We

Sold out

Sold out

Feb

09

Th

Sold out

Sold out

Feb

10

Fr

Sold out

Sold out

Feb

11

Sa

Sold out

Sold out
Accessibility