Happy Hour with Koji Osakaya Restaurant & Oregon Koto-Kai
October 28, 2016

Please join The Armory, in partnership with Koji Osakaya restaurant for a pre-show happy hour of food and drinks before today's performance of Hold These Truths. Feel free to explore the lobby of the Ellyn Bye Studio for displays brought to us by the gracious donation of the Oregon Nikkei Legacy Center, and enjoy harp music from Oregon Koto-Kai.
Thursday November 10
6-7pm
This event is free and open to the public. Snacks included!
---
About Koji Osakaya:
We have been serving "Taste of Japan" since 1982, the oldest Japanese Restaurant in Portland came from Japan. The menu offers a variety of Japanese foods including sushi, curry, udon, tempura, and teriyaki.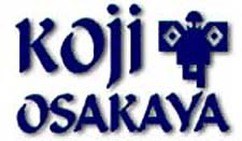 ---
About Oregon Koto-kai:
Koto produces unique and beautiful sounds. For those who identify with Japan or Japanese music, these sounds may bring back memories of childhood or cultural roots. For those unfamiliar with koto music, we invite you on an exciting musical journey.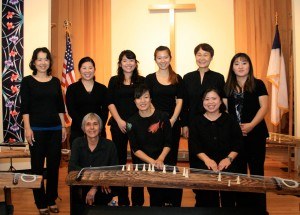 About Eri Muroi:
Eri Muroi joined Oregon Koto-kai in 2015. Eri started taking koto lessons at age 10 under the instructions of Yuri Suzuki. At age 16, she began shamisen (Japanese three-stringed lute) and continued koto under Miho Ashigaki. After graduating from Tokyo University of the Arts, one of the most prestigious art institutes in Japan, her intensive effort and passion led to her study at NHK's Training Institute for Skilled Performers of Japanese Music. Eri is a certified instructor of Miyagi Koto Institute and one of the leading players of Oregon Koto-Kai.

The koto is a relatively rare and venerable traditional Japanese musical instrument. It has a very beautiful yet dynamic sound, and unique methods the player must use to bring forth its lovely voice. Since it has a long history, the music of koto may vary from very old traditional Japanese music to pieces in ocontemporary styles. In addition, with its adjustable string bridges, it is capable of producing various scales -from typical Japanese pentatonic scales to Western music In contemporary ensemble music, the 17 string bass koto is often used in addition to the standard 13 string koto.

---
Use the promo code "CAPSTONE" for $10 off tickets to
Hold These Truths