Happy Hour with The Portland Darkroom
Posted 05 January 2018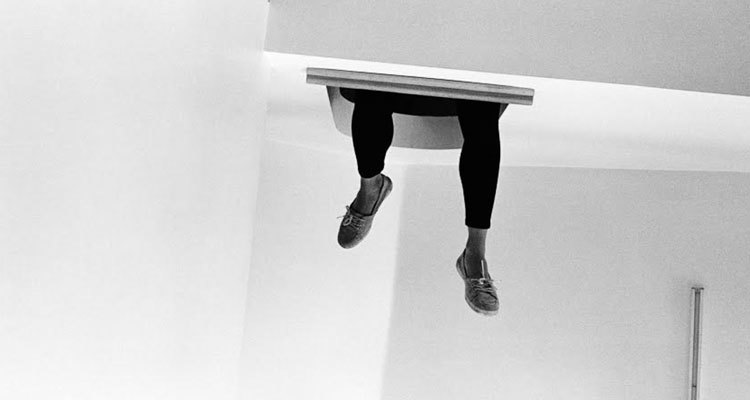 In Kodachrome, we see the small town of Colchester through the eyes of Suzanne, a local photographer. Join The Portland Darkroom for a pre-show happy hour and see Portland through the eyes of an analog photographer: take a selfie in a large format Polaroid photo booth and meet some of the photographers that are keeping analog film alive in Portland.
Sunday, February 25
6:30 - 7:30 p.m. | Free!
Interested in more events with The Portland Darkroom? Learn to make and process film in a Film and Darkroom Printing Workshop, March 10.
About The Portland Dark Room



Founded by seven former volunteers of the late Newspace Center for Photography, The Portland Darkroom is a member-supported community space for the practice of analog photography. Our mission is to keep film photography alive and accessible in Portland.

Located in the historic North Coast Seed Building, PDR is a member-based, fully functional analog studio, with darkroom, film processing and scanning capabilities. We are a volunteer-run organization focused on providing a space for the practice of film photography and the community around this work. Learn more here.
Use the code DARKROOM, good for $10 off tickets for the run of Kodachrome.
*Promotional code valid on seating areas 1-3 only. Not valid on previously purchased tickets, student tickets or in combination with other discounts. Subject to availability.
---
Attend this event for 250 points on PlayMaker! Look for a loyalty code to enter on PlayMaker to redeem your points. Sign up or sign in at pcsplaymaker.org
Close
Jan

23

We

Available

Jan

24

Th

Available

Jan

24

Th

Available

Jan

25

Fr

Available

Jan

27

Su

A few seats

Jan

29

Tu

Available

Jan

30

We

Available

Jan

31

Th

Available

Feb

01

Fr

Available

Feb

02

Sa

Available

Feb

03

Su

A few seats

Feb

03

Su

Available

Feb

05

Tu

Available

Feb

06

We

Available

Feb

07

Th

Available

Feb

07

Th

Available

Feb

08

Fr

Available

Feb

09

Sa

Available

Feb

09

Sa

Available

Feb

10

Su

Available
Jan

23

We

A few seats

Jan

24

Th

A few seats

Jan

25

Fr

A few seats

Jan

27

Su

A few seats

Jan

27

Su

Available

Jan

29

Tu

Available

Jan

30

We

Available

Feb

01

Fr

Available

Feb

02

Sa

A few seats

Feb

02

Sa

A few seats

Feb

03

Su

A few seats

Feb

05

Tu

Available

Feb

06

We

Available

Feb

07

Th

A few seats

Feb

07

Th

A few seats

Feb

08

Fr

Available

Feb

09

Sa

A few seats

Feb

10

Su

A few seats

Feb

10

Su

Available

Feb

12

Tu

Available

Feb

13

We

Available

Feb

14

Th

Available

Feb

14

Th

Available

Feb

15

Fr

Available

Feb

16

Sa

A few seats

Feb

16

Sa

Available

Feb

17

Su

A few seats

Feb

20

We

Available

Feb

21

Th

Available

Feb

21

Th

Available

Feb

22

Fr

Available

Feb

23

Sa

Available

Feb

24

Su

A few seats

Feb

24

Su

Available

Feb

27

We

Available

Feb

28

Th

Available

Feb

28

Th

Available

Mar

01

Fr

Available

Mar

02

Sa

Available

Mar

02

Sa

Available

Mar

03

Su

Available
Performance Times
Evenings: Tuesdays – Sundays at 7:30 p.m.*
Matinees: Saturdays and Sundays at 2 p.m., Thursdays at noon*
Accessibility