March First Thursday
Posted 14 February 2018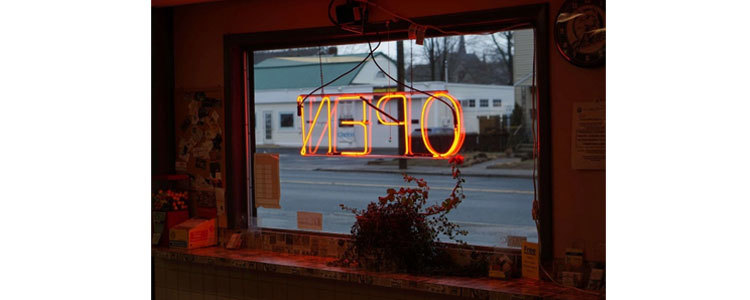 Every First Thursday, we open our doors to the community: whether you're just strolling by, headed to a gallery down the street, or here for a show, come on in and join us for local music, snacks a-plenty, and a complimentary beer from our neighbors over at Deschutes.
In March, peruse two separate galleries and hear live music by Kodachrome composer Jana Crenshaw. Recurring Chapters in the Book of Inevitable Outcomes is an installation by Brenda Mallory, a local artist and member of the Cherokee Nation. "The Color of Longing," curated by our neighbors at Blue Sky Gallery, brings together images that use color to reflect on Kodachrome's themes of nostalgia, unrequited love, and human frailty.
Thursday, March 1
5 - 7 p.m.
FREE
About Jana Crenshaw
| | |
| --- | --- |
| | Jana Crenshaw (aka Jana Losey) is a singer-songwriter and composer originally from Lawrenceville, PA. After touring extensively as a performer, Jana moved to Portland in 2008, reinventing herself as a composer and teacher. Credits include: The Armory (Futura, A Small Fire, Chinglish, Other Desert Cities, Vanya and Sonia and Masha and Spike, Constellations), Portland Playhouse (Left Hand of Darkness by Ursula K LeGuin/Hand2Mouth), Liminal (Our Town), CoHo Productions (Note to Self), and performing in a devised piece called Please Validate Your Identity as part of Portland's Fertile Ground Festival. Jana is currently writing a third-grade musical, working on a new solo album, writing a solo theater piece, and hopes to be composing and performing more and more! Forever thank yous to Casi Pacilio and Mic and Audrey Crenshaw. janacrenshaw.com |
Attend this event for 250 points on PlayMaker! Look for a loyalty code to enter on PlayMaker to redeem your points. Sign up or sign in at pcsplaymaker.org
Next Entry: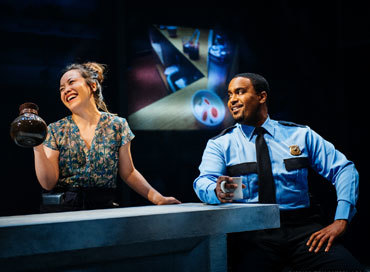 Reviews of "Kodachrome"
Previous Entry:
Magic and Music Happy Hours
Close
Sep

23

Su

A few seats

Sep

23

Su

Available

Sep

25

Tu

Available

Sep

26

We

Available

Sep

27

Th

A few seats

Sep

27

Th

Available

Sep

28

Fr

Available

Sep

29

Sa

Available

Sep

29

Sa

Available

Sep

30

Su

A few seats

Oct

02

Tu

Available

Oct

03

We

Available

Oct

04

Th

A few seats

Oct

04

Th

Available

Oct

05

Fr

Available

Oct

06

Sa

Available

Oct

09

Tu

Available

Oct

10

We

Available

Oct

11

Th

A few seats

Oct

12

Fr

Available

Oct

14

Su

Available

Oct

16

Tu

Available

Oct

17

We

Available

Oct

18

Th

A few seats

Oct

19

Fr

Available

Oct

20

Sa

Available

Oct

20

Sa

Available

Oct

24

We

Available

Oct

25

Th

A few seats

Oct

26

Fr

Available

Oct

28

Su

Available
A Life

Sep 29 – Nov 11
Sep

29

Sa

A few seats

Sep

30

Su

Available

Oct

02

Tu

A few seats

Oct

03

We

A few seats

Oct

04

Th

A few seats

Oct

05

Fr

A few seats

Oct

06

Sa

Available

Oct

07

Su

A few seats

Oct

09

Tu

Available

Oct

10

We

Available

Oct

12

Fr

Available

Oct

14

Su

A few seats

Oct

16

Tu

Available

Oct

17

We

Available

Oct

19

Fr

Available

Oct

20

Sa

A few seats

Oct

23

Tu

Available

Oct

24

We

Available

Oct

26

Fr

Available

Oct

28

Su

Available

Oct

31

We

Available

Nov

01

Th

Available

Nov

01

Th

Available

Nov

02

Fr

Available

Nov

03

Sa

Available

Nov

04

Su

Available

Nov

04

Su

Available

Nov

07

We

Available

Nov

08

Th

Available

Nov

08

Th

Available

Nov

09

Fr

Available

Nov

10

Sa

Available

Nov

10

Sa

Available

Nov

11

Su

Available
Performance Times
Evenings: Tuesdays – Sundays at 7:30 p.m.*
Matinees: Saturdays and Sundays at 2 p.m., Thursdays at noon*
Accessibility