Movie Night: The Night Before
Posted 06 November 2017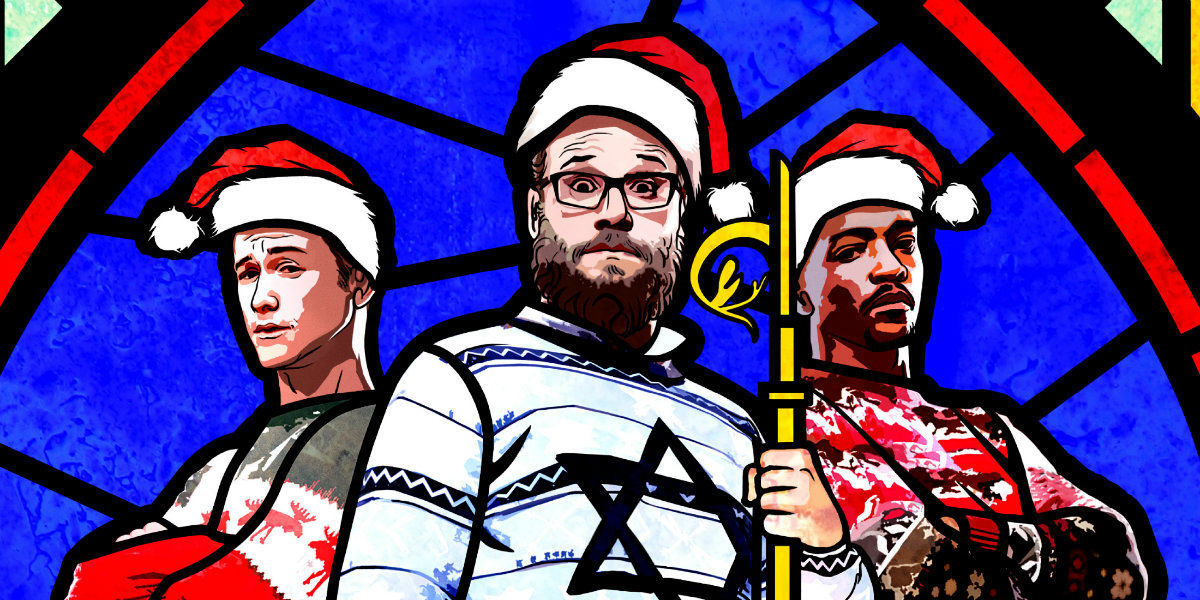 Ethan (Joseph Gordon-Levitt), Isaac (Seth Rogen) and Chris (Anthony Mackie) have been friends since childhood, and for a decade, their yearly Christmas Eve reunion has been an annual night of debauchery and hilarity. Now that they're entering adulthood, the tradition is coming to an end, and to make it as memorable as possible, they set out to find the Nutcracker Ball - the Holy Grail of Christmas parties.

Sunday, December 10

7:30 p.m.
FREE
The film runs 1 hour and 41 minutes and is rated Rated R for sexuality and use of strong language.
Attend this event for 250 points on PlayMaker! Look for a loyalty code to enter on PlayMaker to redeem your points. Sign up or sign in at www.pcsplaymaker.org.
Close
Nov

27

Tu

Available

Nov

28

We

Available

Nov

29

Th

Available

Nov

30

Fr

Available

Dec

04

Tu

Available

Dec

05

We

Available

Dec

07

Fr

Available

Dec

09

Su

Available

Dec

11

Tu

Available

Dec

12

We

Available

Dec

14

Fr

Available

Dec

18

Tu

Available

Dec

19

We

Available

Dec

21

Fr

Available

Dec

23

Su

Available
Nov

24

Sa

Available

Nov

25

Su

Available

Nov

27

Tu

Available

Nov

28

We

Available

Nov

29

Th

Available

Nov

30

Fr

Available

Dec

04

Tu

Available

Dec

05

We

Available

Dec

06

Th

A few seats

Dec

07

Fr

Available

Dec

09

Su

Available

Dec

11

Tu

Available

Dec

12

We

Available

Dec

14

Fr

Available

Dec

19

We

Available

Dec

21

Fr

Available

Dec

23

Su

Available

Dec

26

We

Available

Dec

27

Th

Available

Dec

27

Th

Available

Dec

28

Fr

Available

Dec

29

Sa

Available

Dec

29

Sa

Available

Dec

30

Su

Available

Dec

30

Su

Available
Performance Times
Evenings: Tuesdays – Sundays at 7:30 p.m.*
Matinees: Saturdays and Sundays at 2 p.m., Thursdays at noon*
Accessibility