"My Fair Lady" Sing-along
Posted 04 April 2018
Based on George Bernard Shaw's Pygmalion, Lerner and Loewe's classic My Fair Lady has captured our imaginations and lodged in our ears since its release in 1964. The eponymous stage musical is rated the 91st greatest movie of all time, won eight Oscars and three Golden Globes and holds a 96% approval rating on Rotten Tomatoes.
Sing along to the award-winning soundtrack at a special screening of the film at The Armory. From "The Rain in Spain" to "I could Have Danced All Night," "Wouldn't it be Lovely" and "With a Little Bit of Luck" you won't even need the words — don't worry, we'll still have them on hand for you.
To help get you in the musical mood, we've invited local musical theater star Debbie Hunter (Eliza Doolittle in The Armory's 2005 production of My Fair Lady) to host the evening. You may recognize Debbie from Cinema 21, where she hosts sing-alongs to Mary Poppins, The Sound of Music and more.

Monday, May 7
7 p.m.
Attend the event for 250 points on PlayMaker: dress up in your best opening day hat or ascot for an extra 100 points.
About Debbie
| | |
| --- | --- |
| | DEBBIE HUNTER always feels particularly "loverly" when she gets to return to Portland Center Stage at The Armory, especially to revisit one of her favorite musicals! You may have seen her several years ago when she understudied and performed the role of Eliza Doolittle in My Fair Lady, or in multiple roles in three productions of A Christmas Carol. A Chicago native, but long-time Portland based performer, Debbie has appeared in dozens of shows both musical and non-musical at area theaters such as Broadway Rose, Artists Repertory Theatre, Musical Theater Company and Lakewood Theater. This summer, you can see her in Sense and Sensibility with Clackamas Repertory Theatre. She frequently performs as a cabaret singer in areas series such as Cabaret White and was chosen to participate in the international Cabaret Conference at Yale University. You may have even sung along with Debbie before at Portland's Cinema 21, where she's played host for Sing Along Mary Poppins, Sing Along Sound of Music and Sing Along Grease! Debbie received her B.F.A. in musical theater from Illinois Wesleyan University. |
Next Entry: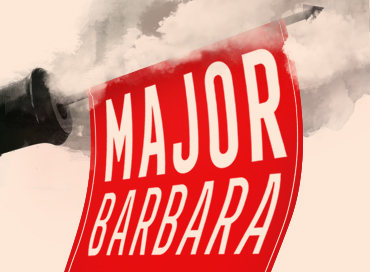 The World of the "Major Barbara"
Previous Entry: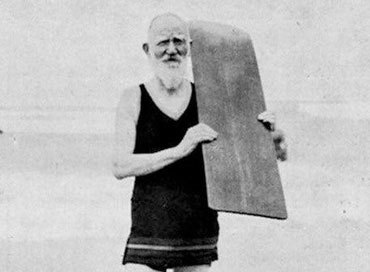 Seven Brilliant Quotes by Shaw