October First Thursday with Dear Nora + Nicole Georges
Posted 25 August 2017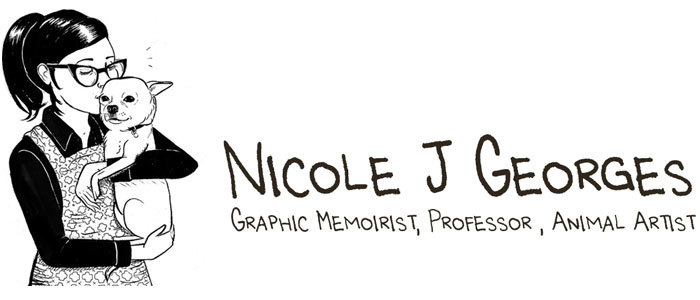 Every First Thursday, we open our doors to the community: whether you're just strolling by, headed to a gallery down the street, or here for a show, come on in and join us for local music, snacks a-plenty, and a complimentary beer from our neighbors over at Deschutes.
In October, we've invited Nicole Georges to host a cadre of cartoonists on hand for portrait drawing and other illustration-based antics. Nicole has also invited her dear friend Katy Davidson, to bring her band Dear Nora to provide some of their signature naturalistic folk melodies.
Thursday, October 5
5:00 - 7:00 p.m.
FREE!
About Nicole Georges
Nicole J. Georges is a writer, illustrator, podcaster & professor from Portland, OR. Her Lambda Award winning graphic memoir, Calling Dr. Laura, was called "engrossing, lovable, smart and ultimately poignant" by Rachel Maddow, and "disarming and haunting, hip and sweet, all at once" by Alison Bechdel, author of Fun Home. " Allô, dr Laura? was an Official Selection at the Angoulême International Comics Festival.
She has been publishing her own zines and comics for 20 years, and has toured the country extensively, including two appearances on Michelle Tea's Sister Spit tour. Nicole currently lives in between Portland and Los Angeles with her chomeranian best friend, Ponyo Georges. More at nicolejgeorges.com.
About Dear Nora
Dear Nora released a handful of enigmatic and compelling albums throughout the 2000's and played shows in the United States, Japan, Sweden and Australia. Throughout the years, the Dear Nora live band featured a rotating cast of band members, and founding member Katy Davidson retired the band name in 2008 after a tour of Florida with Casiotone for the Painfully Alone. Katy released albums under the names Lloyd & Michael and Key Losers between 2008-2011.

Now Katy has decided to revive Dear Nora because an unnamed music journalist sweetly coerced her, and because Orindal Records is reissuing Katy's favorite Dear Nora album, 2004's Mountain Rock, on vinyl in 2017. More at katydavidsonandfriends.com
---
Use the code "THURSDAY" for $10 off your ticket to any show this season!
(Not valid on Area 4 seating, student tickets, or with other discounts. Subject to availability.)
---
Attend this event for 250 points on PlayMaker! Look for a loyalty code to enter on PlayMaker to redeem your points. Sign up or sign in at www.pcsplaymaker.org.
About Deschutes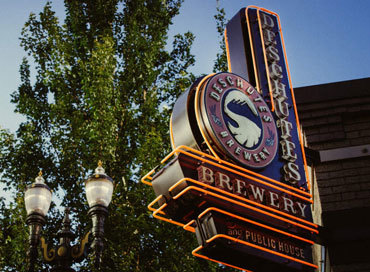 As a family and employee-owned brewery, Deschutes believes every pint of beer worth brewing is worth sharing—with friends, family, and even the stranger you just met on the barstool next to you. And every Deschutes Brewery pint shared has a healthy dose of community, experimentation, and ingenuity. It's crafted with plenty of balance and drinkability and invested with quality and consistency. This is not us waxing poetic. This has been the blueprint of Deschutes' DNA since our modest beginnings in 1988 as a small public house in downtown Bend, all the way through to the present. We invite you to explore all that our beers have to offer, here in the digital space, and in person, at our Pubs, and at our events. We think it should be an extraordinary experience no matter where you visit us.
Join the Conversation
---
Accessibility