Panel on Native Languages
Posted 04 January 2017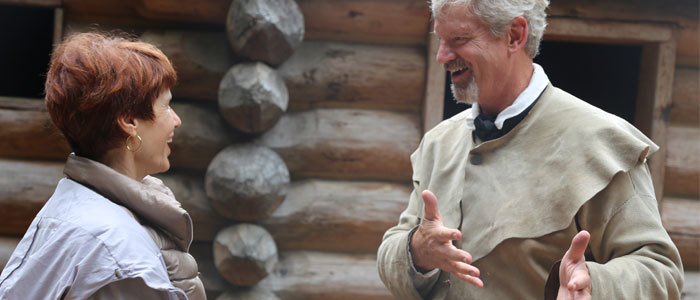 Astoria: Part One tells the journey by land and sea to the modern day city of Astoria, Oregon, and the many dangers and joys the company experiences en route. On the way, the team meets and receives guidance from Native Americans representing the Arikara, Iowa, Shoshone, and Hawaiian nations. Of course, the journeymen and the Native Americans don't speak the same language.
For the world premiere of Astoria, Voice & Text Director Mary McDonald-Lewis turned to Elwood Mose and Loren Yellow Bird Sr. for guidance in staging the languages with the utmost degree of authenticity. Hear Mr. Mose and Mr. Yellow Bird Sr. share their unique perspectives on language and indigenous cultures at a special panel discussion.

Sunday, January 29
1:00 - 2:00 p.m.
FREE!
Open to the public, no ticket required. Complimentary snacks and drinks will be available.
Use the Promo Code "VOICES" for $10 off your ticket to Astoria!
(Not available on previously discounted tickets or area 4 seating, subject to availability)
About Loren Yellow Bird Sr.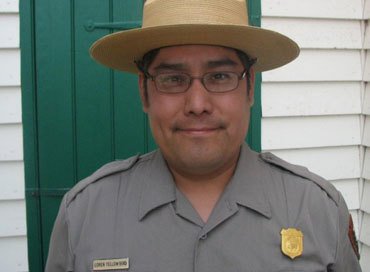 Loren Yellow Bird, Sr. is a traditional Arikara singer, sun dancer, historian and member of the Sahnish (Arikara) nation. He worked as the Chief of Interpretation at Fort Union Trading Post National Historic Site and currently serves as a NPS Park Ranger and Cultural Resources Interpreter. He received his Bachelor's degree in History and Anthropology from North Dakota State University and is a veteran of U.S. Navy. Yellow Bird has published in a number of articles, and publications with his work more known in the Wicazo Sa Review, Journal of Shamanism, and the Plains Anthropologist. Loren was the technical adviser for the 2016 Oscar winning film, "The Revenant" working with Leonardo DiCaprio and Oscar winning Director Alejandro Gonzalez Inarritu. He is also featured on other films and documentaries. He's a featured speaker, keynote and presenter at a number of universities, education institutes, National Parks and military installations. Loren was the runner up for the 2011 NPS Midwest Regional Freeman Tilden Award and the recipient of the Arikara Young Warrior Award in 2005 and 2007.
About Elwood Mose
Elwood Mose is a member of the South Fork Band of the Te-Moak Tribe of Western Shoshone (the Tribe is part of the Shoshone Nation that prior to European and American exploration and settlement stretched in a great arc from what is now Death Valley CA through the states of Nevada, Utah, Idaho, Wyoming, and on through the Rockies to Texas where Shoshone who had adopted a horse culture were known as Comanche; Shoshone were also in Oregon, Washington, and Alberta Province). Mr. Mose's career has included working for corporate, non-profit, tribal organizations, two Nevada governors and the federal government. Mr. Mose has been an elected tribal chairman, served on a school board, and has done various Shoshoni translation work, most recently the language used in Astoria. He is currently involved with the South Fork Band in a language documentation, revitilization, and teaching project. Mr. Mose also works with the University of Utah's Shoshone Language Project
About Mary McDonald-Lewis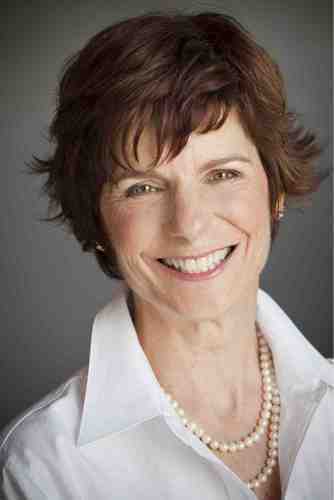 Mary McDonald-Lewis has been a professional artist since 1979. She resides in Portland, Oregon, and is an international dialect coach for film, television and stage. She also works as a voice actor, on-camera actor, stage actor and director. Astoria is MaryMac's 27th show with Portland Center Stage at The Armory, and you can also hear her work at Artists Repertory Theatre, where she is a resident artist, voice and text director. She is deeply grateful to the patrons and audience members of The Armory, whose support allows the theater to provide her services to the actors. Mary holds her MFA in Directing from the University of Portland. MaryMac loves what she does, and she thanks Finnegan, Sullivan and Flynn for always wagging their tails when she comes home.
---
Don't miss Astoria.
Running January 14 to February 12 on the U.S. Bank Main Stage.
Astoria

Jan 14 – Feb 12
Feb

04

Sa

A few seats

Feb

05

Su

Sold out

Sold out

Feb

07

Tu

Sold out

Sold out

Feb

08

We

Sold out

Sold out

Feb

09

Th

Sold out

Sold out

Feb

10

Fr

Sold out

Sold out

Feb

11

Sa

Sold out

Sold out
Accessibility