PCS hosts Portland Poetry Slam
Posted 18 April 2016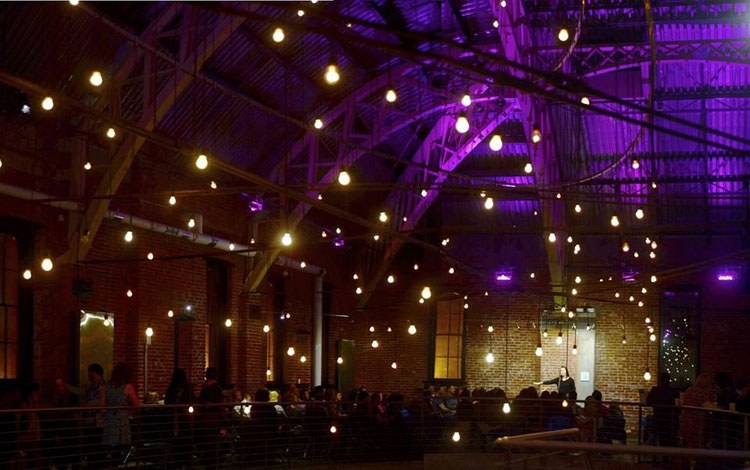 Sunday May 22nd from 6:30 to 9:00 pm
Sunday June 8th from 6:30 to 9:00 pm
Sunday June 19th from 6:30 to 9:00 pm
The Portland Poetry Slam is a poetry circus that happens every other Sunday night at Portland Center Stage in the Armory building. Open to all ages, Slams often feature touring poets and are always open sign ups. Cost is pay what you will, with a suggested donation of $5.
The Portland Poetry Slam is lucky to have Where Are You Press running their writing workshop! At 5 PM on days before the slam, WAYP will help you whip your writing into shape. Open to all.
http://portlandpoetryslam.com/
Enjoy $10 off adult tickets* to A Streetcar Named Desire using promo code "COMMUNITY"
*Promotional code valid on seating areas 1-3 only. Not valid on previously purchased tickets, student tickets or in combination with other discounts. Subject to availability.
Close
Oct

21

Su

Sold out

SOLD OUT

Oct

23

Tu

Sold out

SOLD OUT

Oct

24

We

A few seats

Oct

25

Th

Sold out

SOLD OUT

Oct

26

Fr

Available

Oct

28

Su

A few seats
A Life

Sep 29 – Nov 11
Oct

21

Su

Available

Oct

21

Su

Available

Oct

23

Tu

Available

Oct

24

We

Available

Oct

26

Fr

Available

Oct

27

Sa

A few seats

Oct

28

Su

A few seats

Oct

31

We

Available

Nov

01

Th

Available

Nov

01

Th

Available

Nov

02

Fr

Available

Nov

03

Sa

A few seats

Nov

04

Su

A few seats

Nov

04

Su

Available

Nov

07

We

Available

Nov

08

Th

Available

Nov

08

Th

Available

Nov

09

Fr

Available

Nov

10

Sa

Available

Nov

10

Sa

Available

Nov

11

Su

Available
Performance Times
Evenings: Tuesdays – Sundays at 7:30 p.m.*
Matinees: Saturdays and Sundays at 2 p.m., Thursdays at noon*
Accessibility