Reviews of "Ain't Misbehavin'"
November 3, 2015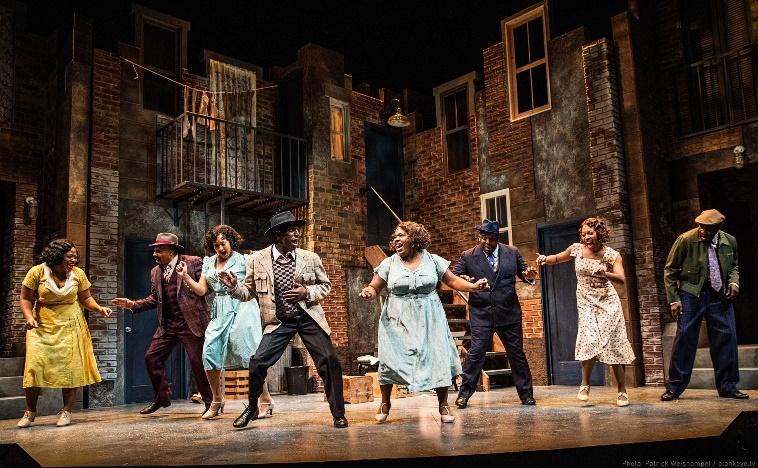 Ain't Misbehavin' goes big and brash and rocks the house
"Sly, genial, and bursting with the wit and energy of one of the most innovative periods in American music, it's one of the very best revues ever assembled: an effervescent expression of African American spirit, shaded by the harsh realities of a segregated and divisive nation. Portland Center Stage's bright and shining new production, which brought down the opening-night house on Friday at the Armory, reveals that it's also a show of surprising elasticity. ... Center Stage's 'Ain't Misbehavin'' delivers the goods with brash and happy verve. In short, the joint is jumpin'. Friday's opening-night audience broke out in a spontaneous standing ovation that, unlike so many in polite and proper Portland, was amply, richly deserved. Heck, I joined 'em." -Oregon ArtsWatch
Timeless Jazz has Plenty to Say
"The cast is uniformly strong, and includes a number of Broadway veterans. The pedigree shows throughout, as they inhabit the song's romantic and comic moments, and dig into the inequities of the Depression era, particularly in the gripping 'Black and Blue.' ... This is a group of particularly gifted singers that nimbly explore the permutations of Waller's songs, offering fresh interpretations of standards, while finding new relevance for some of the more-obscure numbers; the turntable set by scenic designer Tony Cisek is a marvel, creating a quartet of intimate spaces that help the audience focus on the singers. ... Fats Waller's music is fresher than ever with this breezy and brisk production, featuring a strong-voiced cast that has a way with comedy." -The Oregonian
Portland Center Stage is Really Jumpin'!
"Portland Center Stage's production of this musical, conceived by Richard Maltby, Jr., and Murray Horowitz based on the music of Fats Waller, is a high-energy crowd-pleaser. In addition to the fantastic music, this show has great direction by PCS's artistic director Chris Coleman, an awesome rotating set by scenic designer Tony Cisek, and an all-around stellar cast ... Obviously, I recommend Ain't Misbehavin' very highly." -BroadwayWorld