Weather Update: Tonight's performance (1/18) is still on as planned! For information on our weather policy, please click here.
Survival Improv Class with F. Tyler Burnet
Posted 03 January 2017
"Teamwork makes the Dream (of not starving/drowning) Work." Improv is a blast, on stage and off. But how can the tools we use on stage to make audiences laugh also bring us together as a team, and allow us to overcome the impossible?
Guaranteed to be more fun than crossing the Columbia Bar in December, this improv class is loosely Astoria, Part One -themed, and will have some 'survival' games designed to make students more adaptive to their environments - even if that grizzly charging toward them is imagined in a rehearsal hall.

Saturday, Febuary 4th
1 - 4 p.m.
$40
About F. Tyler Burnet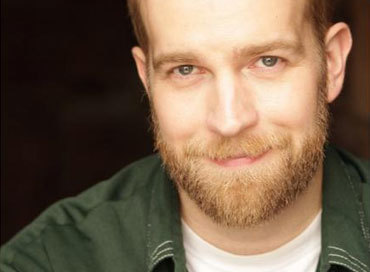 F. Tyler Burnet has been performing improv since 1995. A Northwest native, he went to Chicago to study with iO (Improv Olympic),Annoyance Theatre, ComedySportz, and 500 Clown. He is a graduate of the prestigious Directing Program at Chicago's Second City--where he served on the faculty for several years and hosted the student/faculty show "The Jam." He also has his MFA in Performance from the University of Georgia, and comes to Portland after performing in the international tours of West Side Story and Sister Act. F. Tyler is currently in the cast of Astoria, Part One at Portland Center Stage, and teaches at Portland's Curious Comedy Theater. He also co-wrote a comedy pilot with has a title they can no longer legally use, and is being developed by a network he can't legally name. But it's really funny. You have also seen him in a commercial.
---
Don't miss Astoria.
Running January 14 to February 12 on the U.S. Bank Main Stage.
Astoria

Jan 14 – Feb 12
Jan

18

We

Available

Jan

19

Th

A few seats

Jan

20

Fr

Sold out

Sold out

Jan

21

Sa

A few seats

Jan

22

Su

A few seats

Jan

22

Su

Available

Jan

24

Tu

Available
Feb

04

Sa

Sold out

Sold out

Feb

05

Su

Sold out

Sold out

Feb

07

Tu

A few seats

Feb

08

We

Sold out

Sold out

Feb

09

Th

Sold out

Sold out

Feb

10

Fr

Sold out

Sold out

Feb

11

Sa

Sold out

Sold out
Accessibility