Teen Council
July 1, 2016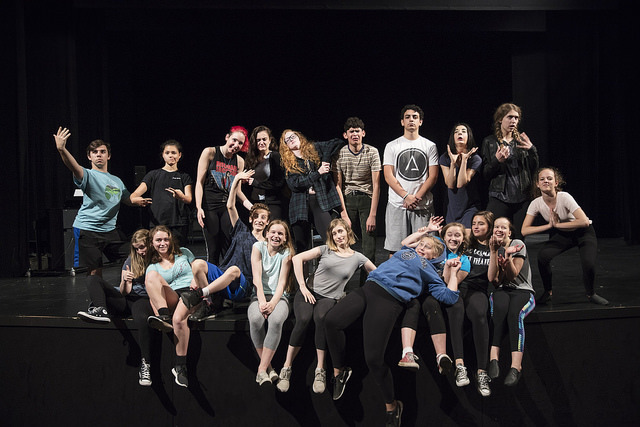 The Teen Council at The Armory is composed of high school students who want a deeper involvement with professional theater and opportunities to take part in advanced theater experiences. The council meets one Sunday of every month from September to June to take part in a masterclass from a local theater professional. Past classes have covered everything from acting for film, stage combat, and improvisation. After the class, Teen Council members are invited to attend a matinee performance, free of charge.

UPCOMING MEETINGS:
Sunday, May 19th, 4:30-9:00PM
Stand-up Comedy for All Performers: Instructor Cynthia Shur Petts (Local Actor, Writing Coach, Sketch Comedy) Play with tools and techniques from stand-up comedy that help performers of all disciplines tap into their unique voice, take space with confidence, allow vulnerability, and explore ways to structure a performance and attend the performance of Native Gardens at 7:30PM.

Please email Clara at to sign up for Teen Council and RSVP for events.
This year, Teen Council members will have the opportunity to extend their love of theater to their friends, by inviting them to see productions. By purchasing The Armory Card for $50, Teen Council members buy an additional five tickets to any production throughout the season. The Armory Card holders can see shows again, invite five friends to a show or any combination that works for you. Cards do not expire and can be reloaded until the holder turns 36.
For more information email or call 503-445-3795.