Where has the summer gone?
Posted 24 August 2017
It's a bit hard to believe that we began rehearsals for Fun Home this week, but here we go! The costume and scene shop staff are back in the building – and not only is the set already painted, but they began programming the timing for the automated slip stages - I warned them that everything will change once rehearsals begin, but . . . :)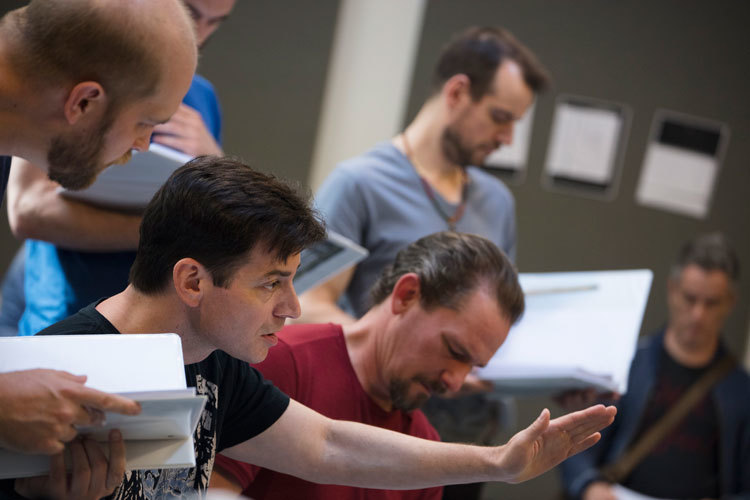 The summer has been jammed full for me. The final week of June we stepped back into the rehearsal hall to workshop Astoria: Part Two. No ship travel to choreograph this time, but far more political infighting to articulate. Much of the same cast was back with us, with a few new additions.
The evening after the workshop, I hopped on a plane for New York. My husband Rodney had been performing in Come From Away on Broadway since February, after travelling with the show to La Jolla, Seattle, D.C., Toronto and then New York. The show was nominated for seven Tony Awards and picked up one for Best Director and it's been the number one or two top selling show on Broadway since it opened. Here is my favorite backstage photo, of Rod with Tina Fey and her husband.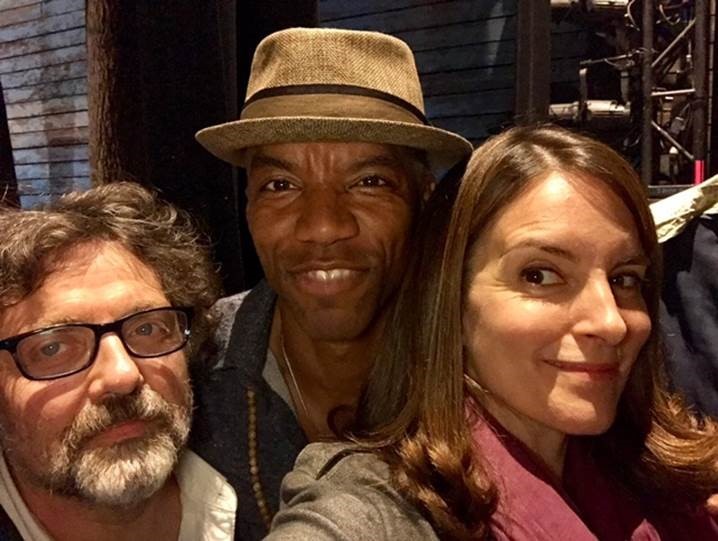 Rod was winding up his time with the show, so I was in town to help him pack up his apartment. He'd been in Long Island City, which was a part of town I hadn't explored, but we fell in love with it. Twelve minutes by train to Times Square, but much more laid back than Manhattan, and populated with a lot of young families.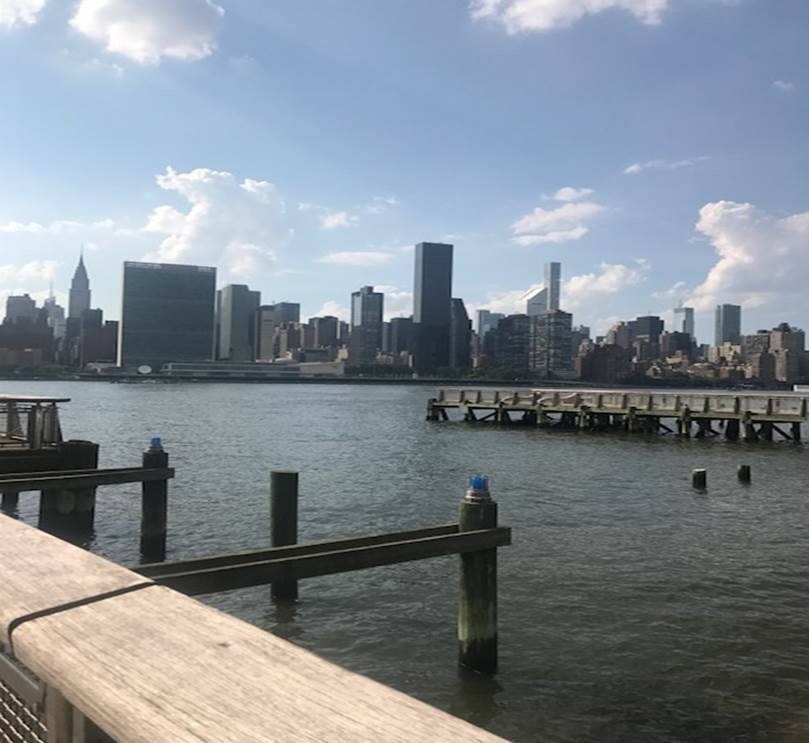 I spent my time there meeting with fellow artistic directors, doing homework on Major Barbara and Fun Home, and, of course, seeing shows. I particularly enjoyed Paula Vogel's play, Indecent, which centers around the controversial production of The God of Vengeance in the 1920's - a stirring, surprising story and production.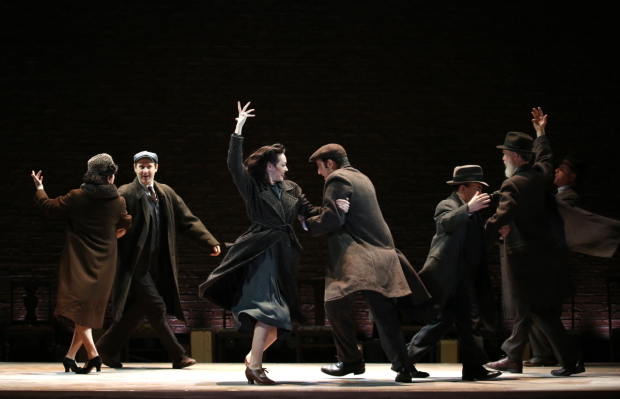 While in New York, I learned that we had officially balanced our budget for the 2016-2017 season: our eighth consecutive season in the black with a modest surplus of $56,000. It's an exciting recognition that since we eliminated the company's accumulated operating deficit last June, this would be the first time a surplus was beginning to build operating reserves. Sounds mundane, but I can't express to you what a difference it makes for those of us in the trenches to have more breathing room on that front.
The final weekend there, Rod and I carved out a Saturday to take in Ellis Island. I'd been curious about the museum there since our work on Ragtime a few years back, and so on a boiling afternoon, we crowded onto the ferry and made the trek over.
We stood in line with a family who was visiting the U.S. from Italy, and were curious to see how their relatives had first entered the states. It was fascinating to learn of the similarities and differences an immigrant faced in the early part of the 20th century entering the U.S. and what they would face today. For example: officials wanted to know if you had a skill that could lead to employment; you had a medical exam and a mental health exam which could be tricky to pass if you didn't speak the language.
Our final week in New York was full of great auditions for Fun Home. It's a super tricky musical to cast: it's difficult musically, but also asks for actors who can disappear into their roles rather than the more presentational acting style many musicals ask for. But I'm extremely excited by the folks we landed with.
We arrived back just in time for the big weekend of JAW: A Playwrights Festival with a crop of super-interesting new stories.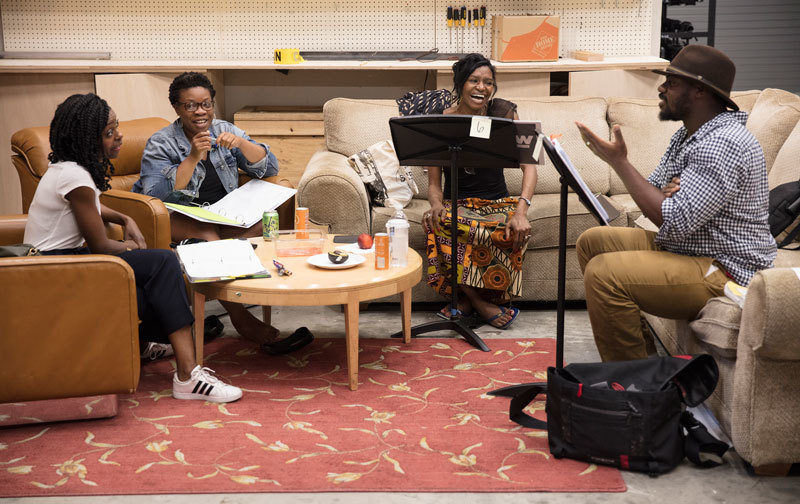 Looking forward to the adventures ahead.
Warmly,
Chris