Ayanna Berkshire
A Hug/A Continued Hug/A Journey
Poems by Ayanna Berkshire
A HUG
I'm sending you a morning hug,
Because I need it.
These wooded paths and winding roads
hide wishes, dreams and forgotten thoughts,
remnants of childhood innocence.
I wander this island rock,
shelved and mossed,
tabled, resting precarious.
My footfalls mimic the heart's drum beat.
A foghorn in the distance.
You write of rocks too,
thrown, not skipped,
of signs and guns, both wielded.
Of gas and gags, and paint can sprays,
uncompromising words, not heeded.
You write, "demonstrations of effigies
and erections of destruction".
You write of George, Breonna too,
both victims of corruption;
And fear
And hate
And power,
White power,
White, hot power,
Over people
Our people
My people
Your people.
The masks you wear save lives,
from forces, most unseen.
I've heard of pressures political
that threaten health and being.
Much like a virus.
This virus, my love,
that keeps us far apart.
The tales you tell feel distant here,
yet thunder in my heart.
And so, my love, I'll send these arms,
for I know yours must grow tired.
Strength and love contained within,
Please use them as desired.
A Continued Hug
To spark much joy,
I'll share this tale,
the lengths to which they'll go;
these silly arms, they send themselves,
I thought you'd like to know.
A Journey
While toes distract, my arms did slip
So softly from my core.
I turned in time to watch the pinky
scuttle out the door.
Down the river path they strode,
one tip for every step.
Hopped a skiff, away they rowed,
pointing to the west
(I later heard they wish they'd thought
to bring a safety vest).
These arms of mine, determined for
to make it by the morning,
set a course to you, my dear,
and heeded little warning.
Passing through moss-covered folds,
grassy slopes and fields of gold,
thrush and thorns did bend and sway,
and tried to whisk those arms away.
But swiftly, river water flows,
directed toward the sea.
Across the briny depths they rowed,
outstretched my arms, from me.
The ocean is unlike the calm,
or even river wild,
fraught with anger, fierce and cruel,
when Ocean's temper's riled.
And it was. Its waves, they raged,
white crests of hard concrete.
Arms' vessel bashed, tumbled and thrashed,
their maker set to meet.
"All hope is lost, appendage'd crew
Your fate is quite assured!"
(And would have been, if it were not
for a migrating herd),
Of Baleen whales. The saviors were,
a most aquatic blue.
With tender nudge my arms made shore,
and were then bid adieu.
Before them lay a quiet path,
entreating them to wander.
A forested green wonderland,
and lakes of crystal water.
Winding this trail, our tired friends,
found jewels of evergreen,
and amber glow? A distant light.
A figure yet unseen.
So quietly did they move then,
as though upon a deer,
fearful they should scare away,
if someone were to hear.
But Someone they did not find,
instead a loved one, fireside.
They walked to you, on tippy toe,
my finger points, where toes might go.
You turn in time to see them sway,
hurriedly, you run their way
and catch them in their final fall,
hands and limbs, elbows and all.
You cradle them, as I would you,
and grow entwined, as sweethearts do.
And then you set your arms to sea,
Your hug to find its way to me.
All poems ©Ayanna Berkshire, 2020
Artist Statement

Ayanna would like to thank you for actively supporting the arts!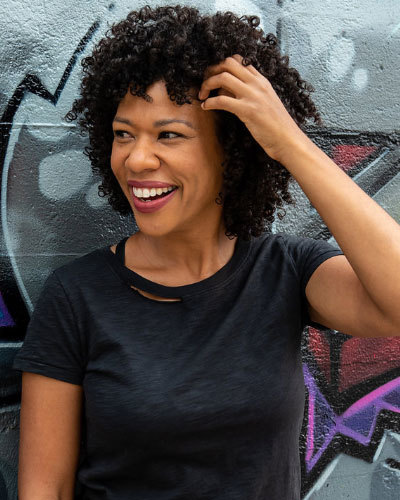 Ayanna Berkshire
(she/her/hers)
Ayanna is an American actress and writer. She is a resident artist of Artists Repertory Theatre and a 2020 recipient of a Fox Foundation Resident Actor Fellowship, funded by the William and Eva Fox Foundation and administered by Theatre Communications Group. Ayanna is excited to continue the development of her art and create greater impact in her theater community through this wonderful opportunity.
Ayanna's career goals have always been to do great work, develop truthful, dynamic characters, and to work alongside outstanding colleagues; she has been extremely lucky on all counts. As a full-time artist, she splits her work between stage and screen, never happier than when she's able to tell exciting, thought-provoking stories that encourage her to grow. 
Ayanna's previous works include: The Curious Incident of the Dog in the Night-Time (Portland Center Stage); and The Revolutionists, Wolf Play, Teenage Dick, Small Mouth Sounds, Between Riverside and Crazy, An Octoroon, The Importance of Being Earnest, A Civil War Christmas, Grand Concourse, The Understudy, Intimate Apparel, and Race (Artists Repertory Theatre). 
Other stage works include: The Scottsboro Boys (Ahmanson Theatre); Back Bog Beast Bait, Bang. Curtain. End of Show, and The Investigation of the Murder in El Salvador (Defunkt Theatre), Tales of Canterbury (Ensemble Loupan), and collaborations with Portland's community and education-focused entities, such as Boom Arts and PlayWrite, Inc. 
Film and TV credits include: Twilight, Chicago P.D., Curb Your Enthusiasm, Shrill, Parenthood, Portlandia, Documentary Now, Grimm, Extraordinary Measures, The Shasta Triangle, The Record Keeper, and many more. She's a member of AEA and SAG-AFTRA. ayannaberkshireinfo.com
---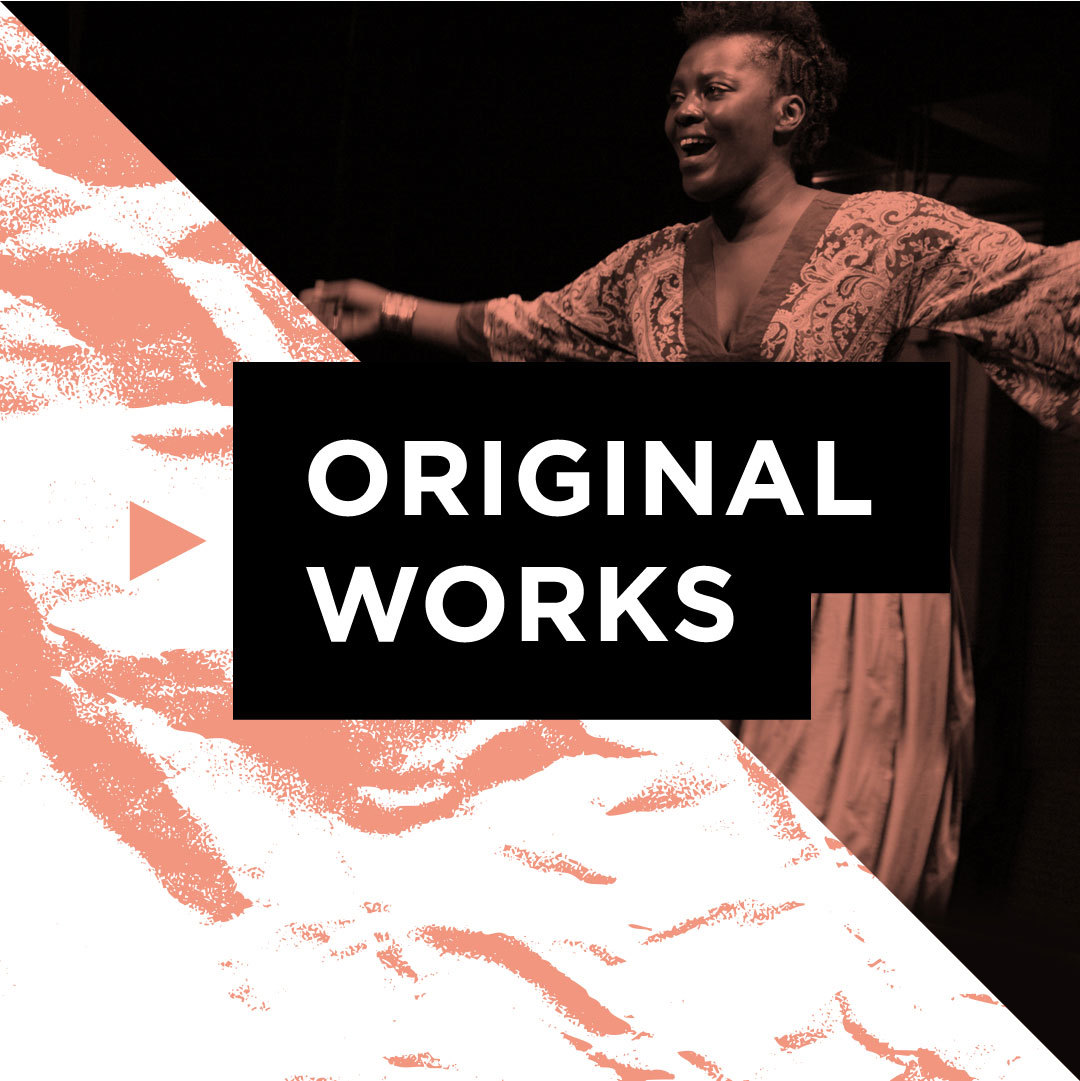 The Community Voices Project initiative is part of our PCS Remix: Original Works program. To explore the other offerings, visit PCS Remix.
Portland Center Stage at The Armory is committed to identifying & interrupting instances of racism & all forms of oppression, through the principles of inclusion, diversity, equity, & accessibility (IDEA).