Happy Hour with Timothy Douglas and Guests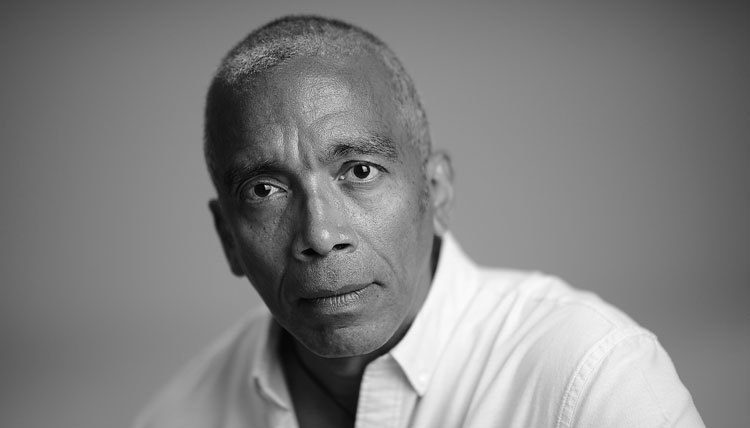 Join director Timothy Douglas and cast members of The Color Purple for a Happy Hour about the artistic direction, costuming and other topics centered around his work.
Wednesday, September 19
6:00 p.m. – 7:00 p.m.
North Mezzanine
FREE
Related Events
You may also be interested in the following related event(s):
About The Director
Timothy Douglas
Timothy returns to Portland Center Stage at The Armory after directing the productions of Anna in the Tropics, A Feminine Ending and His Eye is on the Sparrow. He is a New York-based theater director who currently serves as an associate artist at Cincinnati Playhouse in the Park, where he has staged seven productions, including the world premiere of Keith Josef Adkins' Safe House. Recent credits include Ayad Akhtar's Disgraced for the Great Theatre of China (Shanghai); Seven Guitars for Yale Repertory Theatre; Nina Simone: Four Women, Disgraced and King Hedley II for Arena Stage; Father Comes Home from the Wars, parts 1, 2 and 3 for Round House Theatre; Richard II for Shakespeare & Company and BRONTE: A Portrait of Charlotte presented Off-Broadway. Timothy counts among his many productions the world premieres of August Wilson's Radio Golf for Yale Repertory Theatre; Rajiv Joseph's The Lake Effect for Silk Road Rising (2013 Jeff Award for Best New Work) and Dontrell, Who Kissed the Sea (six Helen Hayes Award nominations) for Theater Alliance. He was the associate artistic director at Actors Theatre of Louisville, 2001-2004, where he directed 16 productions including three Humana Festival premieres. The list of theaters Timothy has made productions for include American Conservatory Theater, Berkeley Repertory Theatre, Berkshire Theatre Festival, Cleveland Playhouse, Downstage (New Zealand), Folger Shakespeare, Guthrie Theater, Juilliard, Milwaukee Repertory Theater, Pioneer Theatre Company, Pittsburgh Public Theater, PlayMakers Repertory Company, South Coast Repertory, Steppenwolf Theatre, Sundance Theatre Lab/Morocco, Utah Shakespeare Festival, Woolly Mammoth Theatre Company and many others. Timothy earned his M.F.A. from Yale School of Drama. timothydouglas.org
Don't miss The Color Purple.
Running September 15 to October 28 on the U.S. Bank Main Stage.
Use promo code COMMUNITY for $10 off tickets!*
Buy Tickets for The Color PurpleBuy Tickets for The Color Purple
*Not valid on Area 4 seating, student tickets, special engagements or with other discounts. Subject to availability. If you need assistance, please call the box office at 503-445-3700 between noon and 6:00 p.m.
Previous Event: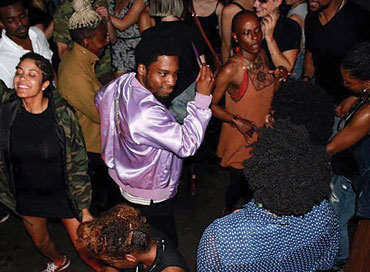 Happy Hour with Y.G.B. Portland
See All Events
Close
Sep

23

Su

A few seats

Sep

23

Su

Available

Sep

25

Tu

Available

Sep

26

We

Available

Sep

27

Th

A few seats

Sep

27

Th

Available

Sep

28

Fr

Available

Sep

29

Sa

Available

Sep

29

Sa

Available

Sep

30

Su

A few seats

Oct

02

Tu

Available

Oct

03

We

Available

Oct

04

Th

A few seats

Oct

04

Th

Available

Oct

05

Fr

Available

Oct

06

Sa

Available

Oct

09

Tu

Available

Oct

10

We

Available

Oct

11

Th

A few seats

Oct

12

Fr

Available

Oct

14

Su

Available

Oct

16

Tu

Available

Oct

17

We

Available

Oct

18

Th

A few seats

Oct

19

Fr

Available

Oct

20

Sa

Available

Oct

20

Sa

Available

Oct

24

We

Available

Oct

25

Th

A few seats

Oct

26

Fr

Available

Oct

28

Su

Available
A Life

Sep 29 – Nov 11
Sep

29

Sa

A few seats

Sep

30

Su

Available

Oct

02

Tu

A few seats

Oct

03

We

A few seats

Oct

04

Th

A few seats

Oct

05

Fr

A few seats

Oct

06

Sa

Available

Oct

07

Su

A few seats

Oct

09

Tu

Available

Oct

10

We

Available

Oct

12

Fr

Available

Oct

14

Su

A few seats

Oct

16

Tu

Available

Oct

17

We

Available

Oct

19

Fr

Available

Oct

20

Sa

A few seats

Oct

23

Tu

Available

Oct

24

We

Available

Oct

26

Fr

Available

Oct

28

Su

Available

Oct

31

We

Available

Nov

01

Th

Available

Nov

01

Th

Available

Nov

02

Fr

Available

Nov

03

Sa

Available

Nov

04

Su

Available

Nov

04

Su

Available

Nov

07

We

Available

Nov

08

Th

Available

Nov

08

Th

Available

Nov

09

Fr

Available

Nov

10

Sa

Available

Nov

10

Sa

Available

Nov

11

Su

Available
Performance Times
Evenings: Tuesdays – Sundays at 7:30 p.m.*
Matinees: Saturdays and Sundays at 2 p.m., Thursdays at noon*
Accessibility