Summer Teen Academy: Musical Theater Numbers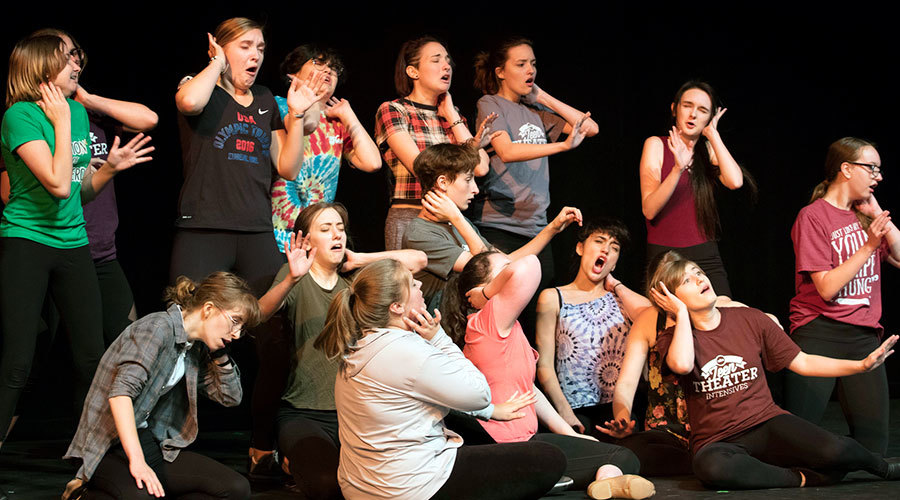 Musical Theater Numbers 
Instructor: Matthew B. Zrebski, Clara-Liis Hillier, David Saffert 
Grades: Entering 9-12, all levels of experience welcome!
Experience the excitement and fun involved in creating musical theater. Work with professional musical theater performers to explore various dance and vocal styles, and to understand how to make strong acting choices when in a musical. Learn and stage large group musical numbers, dance-based numbers, small group musical numbers, while developing yourself as a fully rounded musical theater performer.
Includes a free performance for friends and family on August 9 at 7 p.m.
Monday - Friday, July 29 - August 9
1:00 p.m. - 5 p.m.
Two Ways to Save: 
Get the Early Bird Special! Register before April 1st and receive a 10% discount. 
-or-
Double up for a discount! Receive a 10% discount by registering for two or more sessions. You can even make a day of it by combining two classes to create a full day of theater!
*10% discount may only be used once. Discount offers may not be used together.
Full and Partial Scholarships available. Please email education@pcs.org for more information. 
Monday, July 29, 2019
1 p.m. – 5 p.m.
U.S. Bank Main Stage
This event is in the past.
View Upcoming Events