Sundays With Sugar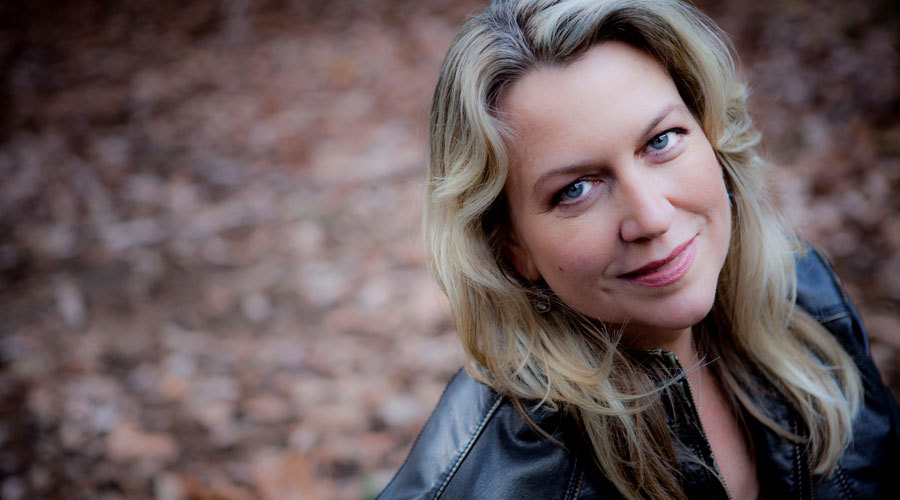 Join us for a post-show discussion between Cheryl Strayed and moderator Courtenay Hameister as they discuss Tiny Beautiful Things and adapting it for the stage.
Sunday, March 17, 2019
3:30 p.m. – 4:00 p.m.
U.S. Bank Main Stage
** This event is in the past. **
View Upcoming Events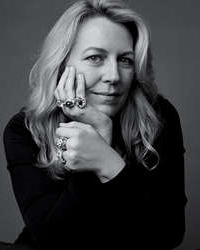 About Cheryl Strayed
Cheryl Strayed is the author of the #1 New York Times bestselling memoir Wild, the New York Times bestsellers Tiny Beautiful Things and Brave Enough, and the novel Torch. Wild was chosen by Oprah Winfrey as her first selection for Oprah's Book Club 2.0. Strayed's books have been translated into nearly forty languages around the world and have been adapted for both the screen and the stage. 

The Oscar-nominated movie adaptation of Wild stars Reese Witherspoon as Cheryl and Laura Dern as Cheryl's mother, Bobbi. The film was directed by Jean-Marc Vallée, with a screenplay by Nick Hornby. Tiny Beautiful Things was adapted for the stage by Nia Vardalos, who also starred in the role of Sugar/Cheryl. The play was directed by Thomas Kail and debuted at The Public Theater in New York City in a sold-out run in 2016.

Strayed's essays have been published in The Best American Essays, the New York Times, the Washington Post Magazine, Vogue, Salon, The Sun, Tin House, The New York Times Book Review, and elsewhere. Strayed is the co-host of the New York Times/WBUR podcast Dear Sugars, which originated with her popular Dear Sugar advice column on The Rumpus, and she's the co-author of The Sweet Spot advice column in the New York Times Thursday Styles section. Strayed holds an MFA in fiction writing from Syracuse University and a bachelor's degree from the University of Minnesota. She lives in Portland, Oregon, with her family.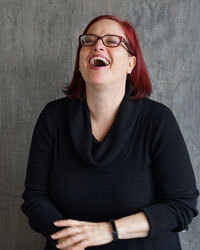 Meet Courtenay Hameister
Courtenay is a screenwriter, a playwright and a columnist whose projects include co-writing the satirical stage adaptations Roadhouse: The Play! and Lost Boys: Live!, and the "Reluctant Adventurer" column for GoLocalPDX. She also was the head writer and co-producer for LiveWire, Portland's own nationally-syndicated radio variety show airing on over 65 public radio stations around the country. Her work can be found in McSweeney's, Oregon Humanities Magazine, Portland Monthly and some scathing emails to the customer service department at Macy's. In 2016 and 2017, she wrote a book about a year in which she tried to teach her anxious brain that everything would be okay by doing things that scared her. That book is Okay Fine Whatever: The Year I Went From Being Afraid of Everything to Only Being Afraid of Most Things.

Previous Entry: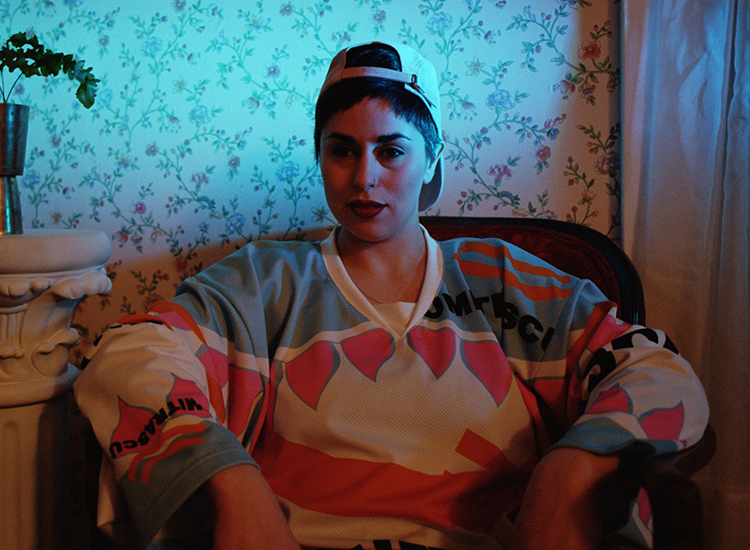 April First Thursday
View All Events