Additional Resources for "Every Brilliant Thing"
How can you provide help to one in need? How can you keep the discussion alive? Our season opening productions, Fun Home and Every Brilliant Thing, have inspired us to provide resources to further the discussion surrounding depression and suicide.

How can you become an advocate?
With local programs and events in all 50 states, AFSP's chapters are at the forefront of suicide prevention. They create a culture that's smart about mental health through education and community programs, research and advocacy, and support for those affected by suicide.
Their mission is to save lives and bring hope to those affected by suicide
AFSP engages with families, mental health professionals, community and local business leaders, school administrators and others interested in preventing suicide.
The Out of the Darkness Community Walk is a journey of remembrance and a walk that unites a community – a time to acknowledge the ways in which suicide and mental illness have affected our lives and our loved ones. We all wear honor beads - each color shows our personal connection to the cause, and helps us identify others who understand our experience.

From the American Foundation for Suicide Prevention--Why We Walk:
The Out of the Darkness Walks are proof that when people work together they can make big changes in the world. They are AFSP's largest fundraiser – they produce millions for suicide prevention programs, unite those who have been affected by suicide, and create communities that are smart about mental health. #OutoftheDarkness
Join The Armory at the Out of Darkness Walk Oct 7
More information here for The Armory's team:
---
About the Lifekeeper Memory Quilts
The quilts put a human face on the tragedy of suicide and its devastating toll on families and communities. If you have lost a loved one to suicide, you may want to bring family and friends together to create an AFSP Lifekeeper Memory Quilt panel to remember them.
Each panel in the quilt tells the story of someone who took their life. The panels are lovingly stitched together, and the quilts are publically displayed at local and national events to remind us that no survivor of suicide loss stands alone.
You don't need to have sewing or other special skills to make a quilt panel. To learn more or get started, contact the Lifekeeper Memory Quilt Organizer nearest you, click here.
---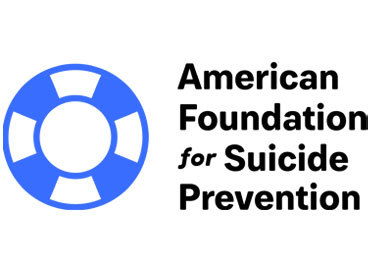 Join us after the matinee performances of Every Brilliant Thing in October for a special presentation of Talk Saves Lives, an introduction to suicide prevention, in partnership with the American Foundation for Suicide Prevention. Talk Saves Lives is a 30-minute presentation that gives participants an introductory view of suicide prevention. This evidence-based program was designed to help start the conversation about suicide and mental health and to provide participants with a basic understanding of what suicide is, who it affects, what we know about it and what can be done to prevent it.

Sundays in October, immediately following the matinee performance:
October 1, 8, 15, 22, 29
More information can be found here
Portland Center Stage is committed to identifying & interrupting instances of racism & all forms of oppression, through the principles of inclusion, diversity, equity, & accessibility (IDEA).