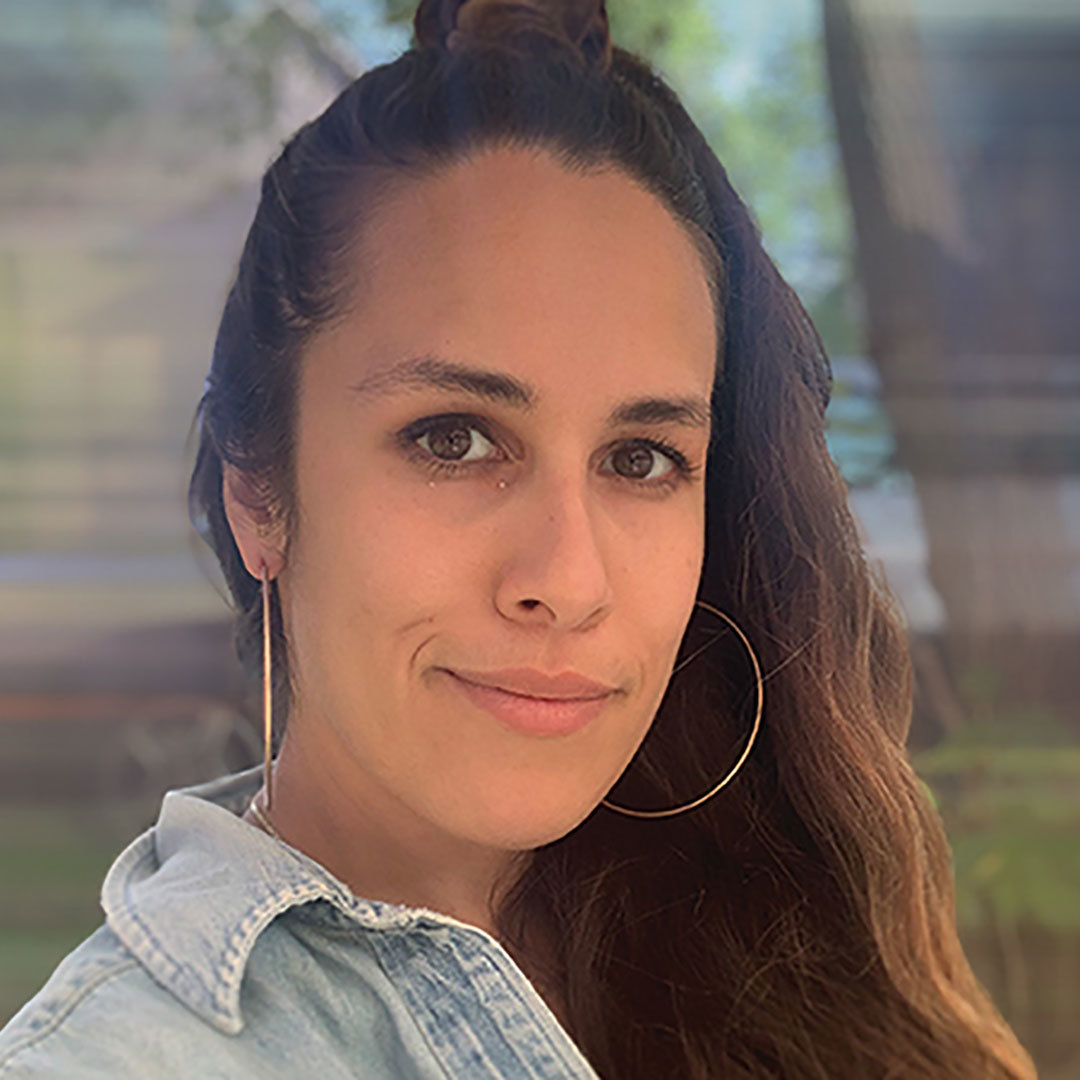 Michelle J. Rodriguez
Michelle J. Rodriguez (Micha) is an artist who performs and writes in the worlds of music and theater. Raised in the Pacific Northwest and Kentucky by Puerto Rican parents, Michelle's work explores kids-of-immigrants stories, divine femininity, intuition, joy as resistance, healing, and spaces in-between. Her music project MICHA became a finalist for NPR's 2018 Tiny Desk Contest with her song "Nena Nena Nena," praised for a "bilingual set spanning laid-back southern soul and Latin pop flare" (NPR). Ms. Rodriguez is a Van Lier Fellow at Ars Nova, a member of their 2020-21 Makers Lab, and has received support from New York Theater Workshop, The Public Theater, SPACE on Ryder Farm, The Sol Project, Kentucky Governor's School for the Arts, Salonathon, and the University of Chicago.
Musicals include the bluegrass and folktale inspired East o', West o'! (Ars Nova/ANTFEST). Known for her concert works, she has presented VISIONS at Joe's Pub, J. Lo at the Dance Call at Ars Nova, and given concerts at Signature Theater, Rattlestick Theater, and presented a concert of East o', West o'! at Steppenwolf. Michelle made her Public Theater début in 2019 composing the music for The Mobile Unit's production of The Tempest, directed by Laurie Woolery, and subsequently toured MICHA MÚSICA: In Transit in collaboration with The Mobile Unit and Joe's Pub.
Theater performance credits include The Conversationalists by Jerome Ellis and James Harrison Monaco (Bushwick Starr; "gorgeously sung" –The New York Times), The Fly Honey Show (The Inconvenience), La Havana Madrid (lead role u/s, Teatro Vista/Steppenwolf/Goodman Theater;  ALTA Award for Music Direction for Goodman run), Ava in East o', West o'! (Ars Nova), and early iterations of Hundred Days by The Bengsons.
Michelle has kept up a rigorous international teaching artist practice, spending two years teaching music, theater and art at the Monteverde Friends School in Monteverde, Costa Rica, and visiting King's Academy in Madaba, Jordan, twice as an artist in residence. In the United States, she has worked fostering creativity and teaching songwriting and musical theater songwriting in Vermont public schools, the Chicago Public Libraries, Greenwich House Music School and the Bushwick Starr in New York, Musical Theater Factory's Musical Theater Institute, and through various residencies throughout the country. B.A., Williams College. She is represented by WME. michamusica.com
*Not all of this artist's PCS credits may be listed here, as this feature is being built over time. You can try searching here to find more of their contributions.
Portland Center Stage is committed to identifying & interrupting instances of racism & all forms of oppression, through the principles of inclusion, diversity, equity, & accessibility (IDEA).