Preferred Partners
Our Preferred Partners can suit every taste and budget. So make a reservation and grab dinner before your play or stop in for drinks and dessert afterwards. Each one is located close to The Armory and supports the work that we do!

Please be sure to show your ticket stub or Ticket Reminder email (during the run of the show on the ticket) in order to receive the offers below.
Season ticket holders enjoy discounts with our partners all season long!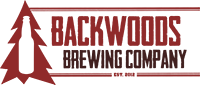 231 NW 11th Avenue
Portland, OR 97209
503-327-8588
backwoodsbrewingcompany.com
Backwoods brews craft beers from the best ingredients found in the Northwest.  Our brewery is in Carson, WA and our beer can be found throughout the NW. At our Pearl pub we serve up delicious house made appetizers, salads and burgers. In addition to our hearty menu, enjoy a brew from our refreshing beer list, or a new craft cocktail, all sourced locally. Cheers!
15% off your bill Not valid during happy hour, with other promotions, or on merchandise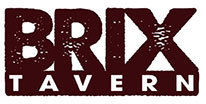 1338 NW Hoyt Street
Portland, OR 97209
503-943-5995
brixtavern.com
True to the classic American Tavern, Brix Tavern offers a warm, contemporary restaurant and bar in one. Located in Portland's Pearl District, Brix serves a unique collection of enduring American comfort food and cocktails enhanced with only the freshest, locally sourced ingredients. Brix features a brick oven, rotisserie and an open kitchen. Several flat screen plasma TVs are discreetly incorporated throughout the space for game watching.
15% off your bill Not valid with any other offer, during happy hour, holidays, or any other promotion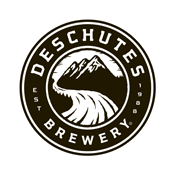 210 NW 11th Ave
Portland, OR 97209
503-296-4906
deschutesbrewery.com
Our Pub's distinct Northwest style brings a taste of Central Oregon to the heart of Portland and is a popular destination for great beer, delicious food and a relaxed urban atmosphere. The brew pub's 26 taps feature Deschutes mainstays plus a selection of seasonal and experimental beers developed and brewed on site exclusively for the Portland pub by our brewers. Led by Executive Chef Jill Ramseier, our talented culinary team creates classic pub food taken to the next level. Matching our brewers' passion, they create dishes from scratch with the best possible local ingredients.
$5 pretzels and half off desserts Cannot be combined with any other offer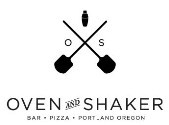 1134 NW Everett Street
Portland, OR 97209
503-241-1600
ovenandshaker.com
A partnership between three of Portland's most accomplished industry veterans, Oven and Shaker is a modern urban saloon in the heart of Portland's Pearl District that ties together the hearty Italian street food and wood burning oven pizza-making talent of four-time James Beard Award Nominated Chef Cathy Whims with the ingredient-driven classic cocktails of veteran Northwest bartender Ryan Magarian.
$5 off any pizza Not valid during happy hour
$1 off any beer or wine Not valid during happy hour
Portland Center Stage is committed to identifying & interrupting instances of racism & all forms of oppression, through the principles of inclusion, diversity, equity, & accessibility (IDEA).