R. Buckminster Fuller: THE HISTORY [and Mystery] OF THE UNIVERSE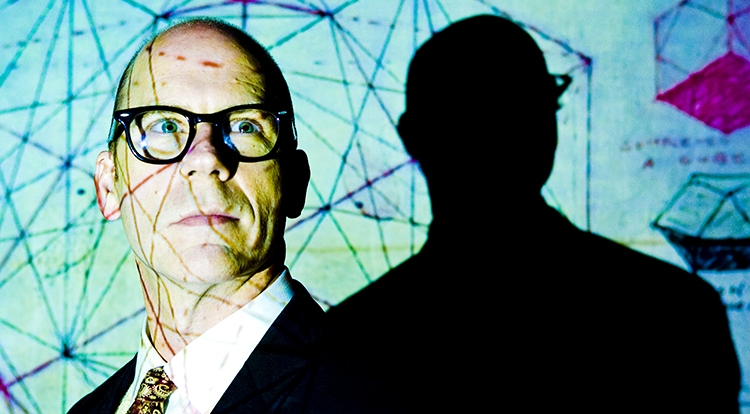 October 14 — December 7, 2008
In the Ellyn Bye Studio
Written and Directed by D.W. Jacobs
from the life, work and writings of R. Buckminster Fuller

"Everything you've learned in school as 'obvious' becomes less and less obvious as you begin to study the universe." – Buckminster Fuller
Does humanity have the chance to endure successfully on planet Earth, and if so, how? This is the question framed by Buckminster Fuller, the engineer, designer, poet, and philosopher who, among other things, was Mensa's second president and invented the geodesic dome. Join us for an unforgettable journey inside one of the most remarkable minds of the 20th century in a one-man show that blends videos, lectures, poetry and a healthy dash of humanist humor. A hero of the sustainability movement, Bucky framed many of the great ideas of his time and ours. This is your chance to get to know the man behind the world-saving mission.
Performance Times
Evenings: Tuesday - Sunday at 7:30 p.m.
Matinees: Saturday and Sundays at 2 p.m.,
Thursdays at noon
*Note: These are general performance times. Certain productions may have exceptions. View the season calendar for more information.
This show's run time will be posted below the synopsis at left near the date of the first performance.
Production blog
No related blog posts.