A Christmas Carol (2009)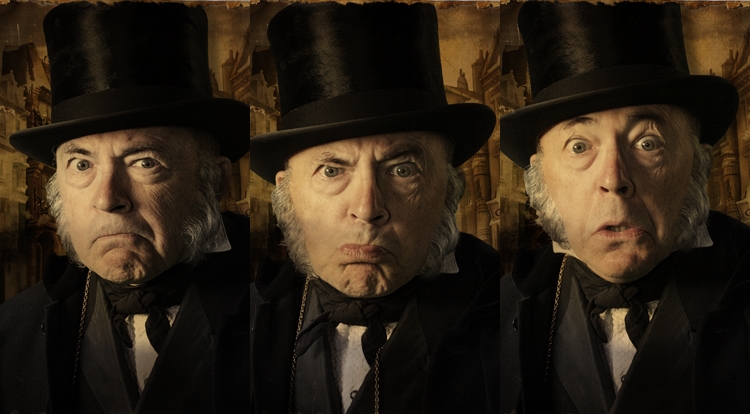 November 23 — December 26, 2009
On the U.S. Bank Main Stage
Adapted by Mead Hunter
from the novella by Charles Dickens
Directed by Rose Riordan

"Entertainment equal to the high energy and hopeful spirits of the season." —The Portland Tribune
Already a Portland holiday tradition, this original adaptation by Mead Hunter asks the timely and reflective questions: What do you value most? And is it what's truly important? At the holiday season, renew your answers to these essential questions alongside Tiny Tim, Ebenezer Scrooge and a sleigh full of ghosts and magical creatures as we remount this warm and engaging adaptation of the Dickens classic. In this version, Scrooge's nephew Fred stands in for the spirit of the season, expressing what we all love about the story when he says to Scrooge; "[This] is a good time: a kind, forgiving, charitable, pleasant time: the only time I know of, in the long calendar of the year, when men and women seem by one consent to open their shut-up hearts freely."
A Christmas Carol runs for approximately 80 minutes, with no intermission.
(Please note: A Christmas Carol is not a subscription offering this season, and subscription tickets/flexpasses cannot be used for this production.)
The Armory Cafe is open prior to and after the show, so come early or stay late and enjoy festive holiday treats for children and adults! (Please note: not recommended for, nor can we admit, children under age 6)
Give Back. While you're at the theater, choose an ornament from the P:ear Giving Tree. Each has a Christmas wish list from a homeless or transitional youth who could use your help to make their Christmas something to celebrate. Get the details here.
Performance Times
Evenings: Tuesday - Sunday at 7:30 p.m.
Matinees: Saturday and Sundays at 2 p.m.,
Thursdays at noon
*Note: These are general performance times. Certain productions may have exceptions. View the season calendar for more information.
This show's run time will be posted below the synopsis at left near the date of the first performance.
Production blog