The Chosen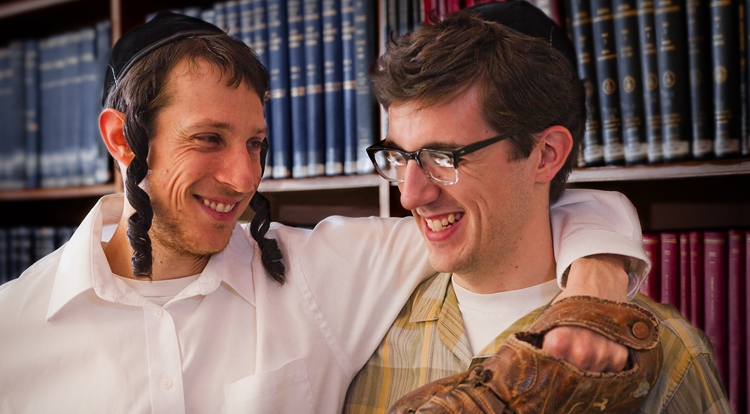 April 5 — May 2, 2010
On the U.S. Bank Main Stage
Adapted from the Chaim Potol novel
by Aaron Posner
Directed by Chris Coleman

"Richly textured and gently paced… theater of heart-warming import." —San Francisco Chronicle
This award-winning adaptation from the award-winning novel is the coming-of-age story of two boys growing up in two very different Jewish communities — "five blocks and a world apart" — in Williamsburg, Brooklyn, in the 1940s. In it, Danny, the brilliant and curious son of a Hasidic rabbi, struggles with his longing to know more of the world and his father's unwillingness to speak to him when they are not studying the Torah. After a heated fight at a baseball game, Danny befriends Reuven, an Orthodox Jew from a nearby neighborhood who becomes a friend and a partner in investigating both their shared Jewish heritage and their wildly divergent family environments and hopes for the future. When Danny's father prohibits him from speaking to Reuven because of a political disagreement about the nascent Israeli state, both boys learn that the bonds of religion, friendship and community are both more brittle and more binding than they could have possibly imagined.
Performance Times
Evenings: Tuesday - Sunday at 7:30 p.m.
Matinees: Saturday and Sundays at 2 p.m.,
Thursdays at noon
*Note: These are general performance times. Certain productions may have exceptions. View the season calendar for more information.
This show's run time will be posted below the synopsis at left near the date of the first performance.
Production blog