Gift Ideas
Give an experience they won't soon forget! We have several options for giving the gift of theater to your clients, employees, friends and loved ones.
Gift Certificates
One size fits all! Gift certificates are available in any amount of your choosing for tickets to The Armory.
New this year! Print your gift certificates at home.
Gift certificates are valid one year from purchase date.
Flexpass Package
Give your loved one season tickets they will love! Our Flexpass Package gives you eight admissions to any production in our season. Use your passes anyway you like - enjoy four date nights, see eight shows, bring eight friends to one show or any combination that meets your needs. The recipient of this ultimate theater package will also receive all the sweet perks our season ticket holders enjoy like unlimited exchanges, discounts to local restaurants and more!
PDX Gift Basket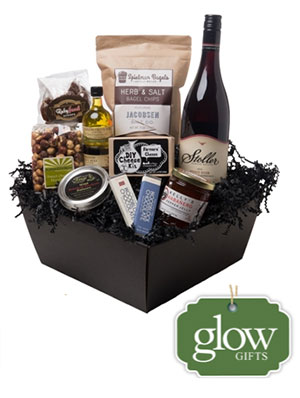 We're pleased to announce a new partnership with Glow Gifts, Portland's premiere gift service. Glow Gifts sells Portland Center Stage at The Armory ticket vouchers, good for any show and the best available seats for an incredible value of $50 per ticket (valued up to $85 each).
Glow Gifts will create a custom gift set with Portland Center Stage at The Armory ticket vouchers and any of their other locally made artisan gifts you choose, wrap it to look like your most creative friend put it together, hand-write your message on the gift tag, and then ship or deliver it to anywhere in the Portland area. Voila!
Visit glowgift.com to see their gift selection and custom gift wrap options. When you're ready to order, or if you want to learn more, simply email or call 503-807-2943.







If you have any questions or need assistance in determining which gift options work best for you, please call our box office at 503-445-3700.
Close
Sep

23

Su

A few seats

Sep

23

Su

Available

Sep

25

Tu

Available

Sep

26

We

Available

Sep

27

Th

A few seats

Sep

27

Th

Available

Sep

28

Fr

Available

Sep

30

Su

A few seats

Oct

02

Tu

Available

Oct

03

We

Available

Oct

04

Th

A few seats

Oct

04

Th

Available

Oct

05

Fr

Available

Oct

06

Sa

Available

Oct

09

Tu

Available

Oct

10

We

Available

Oct

11

Th

A few seats

Oct

12

Fr

Available

Oct

14

Su

Available

Oct

16

Tu

Available

Oct

17

We

Available

Oct

18

Th

A few seats

Oct

19

Fr

Available

Oct

20

Sa

Available

Oct

20

Sa

Available

Oct

24

We

Available

Oct

25

Th

A few seats

Oct

26

Fr

Available

Oct

28

Su

Available
A Life

Sep 29 – Nov 11
Sep

30

Su

Available

Oct

02

Tu

A few seats

Oct

03

We

A few seats

Oct

04

Th

A few seats

Oct

05

Fr

A few seats

Oct

06

Sa

Available

Oct

07

Su

A few seats

Oct

09

Tu

Available

Oct

10

We

Available

Oct

12

Fr

Available

Oct

14

Su

A few seats

Oct

16

Tu

Available

Oct

17

We

Available

Oct

19

Fr

Available

Oct

20

Sa

A few seats

Oct

23

Tu

Available

Oct

24

We

Available

Oct

26

Fr

Available

Oct

28

Su

Available

Oct

31

We

Available

Nov

01

Th

Available

Nov

01

Th

Available

Nov

02

Fr

Available

Nov

03

Sa

Available

Nov

04

Su

Available

Nov

04

Su

Available

Nov

07

We

Available

Nov

08

Th

Available

Nov

08

Th

Available

Nov

09

Fr

Available

Nov

10

Sa

Available

Nov

10

Sa

Available

Nov

11

Su

Available
Performance Times
Evenings: Tuesdays – Sundays at 7:30 p.m.*
Matinees: Saturdays and Sundays at 2 p.m., Thursdays at noon*
Accessibility