Adult Classes

Taught by a diverse pool of talented professionals from throughout the region and beyond, our Adult Classes provide recurring opportunities for anyone interested in learning more about the living stage and other storytelling art forms.
UPCOMING CLASSES
---
Vocal Performance Workshop with Maiesha McQueen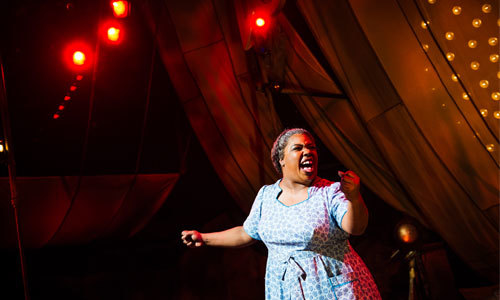 This is your opportunity to gain more knowledge about proper vocal technique and performance in a 3-hour intensive workshop with Maiesha McQueen and Darius Smith. Participants will have the opportunity to receive feedback about their singing and tips to improve.
Workshop will also include:
How to reduce strain and increase range, power, consistency and stamina.
Practical exercises that can assist with better breathing, vocal support, and overall vocal performance.
How to find YOUR voice, make it your own, and connect with your audience.
One-on-one coaching and tools to build confidence, release expression and be elevated to a new level of vocal performance.
Monday, March 13th
6 - 9 p.m.


---


Fundamentals of Improv with Laura Faye Smith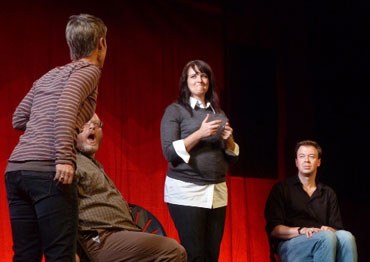 First time on stage or seasoned improv veteran, this class will get you off your seat and on your feet - when you're not rolling on the floor in laughter! Packed with simple take aways, local improv performer Laura Faye Smith will lead the class in exercises designed to boost your confidence and quick thinking.
Saturday, April 1
10 a - 1 p
Faculty Bios
About Maiesha McQueen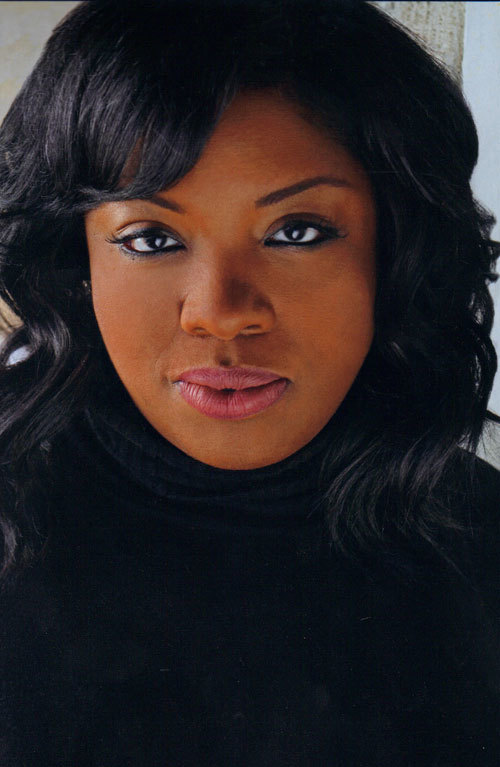 Maiesha McQueen is honored and thrilled to be returning to Portland Center Stage in His Eye is on the Sparrow. She was last seen on the PCS main stage in their fall 2015 production of Ain't Misbehavin'. Maiesha has traveled the globe as leading ensemble member and musical composer for the touring company Progress Theatre, whose work has been presented at spaces such as The Public Theater, 14th Street Playhouse, The Kennedy Center, The Apollo Theatre and World Music Festival in Amsterdam. She holds a BFA in musical theatre from New York University's Tisch School of the Arts, a masters in education from Fordham University, and has spent over a decade teaching in both public and private sectors.

---
About Laura Faye Smith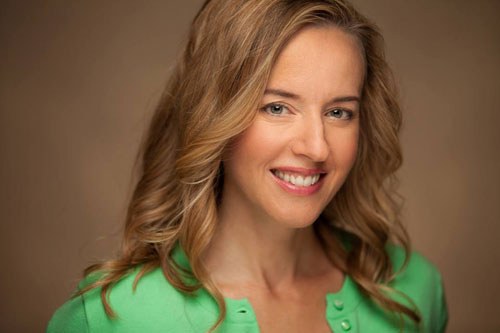 Laura has been working as a professional actress for almost fifteen years, and as a theatre educator for over ten. She has performed for a multitude of theatres in Portland including Oregon Children's Theatre, Triangle Productions, Tygres Heart, Portland Center Stage, Theatre Vertigo, Miracle Theatre, Profile Theatre, Brainwaves Improvisational Comedy, CoHo Productions, and Cygnet Productions. A Drammy winner for Oustanding Acting in The Heiress, and an OTAS winner for Supporting Actress in Vitriol and Violets, Laura also has numerous print, film and voice over credits, including the independent film The Muse, and voice over work for Dungeon Siege 2.

Feb

23

Th

A few seats

Feb

23

Th

A few seats

Feb

24

Fr

Sold out

Sold out

Feb

25

Sa

Sold out

Sold out

Feb

26

Su

Sold out

Sold out

Feb

26

Su

A few seats

Feb

28

Tu

A few seats
Accessibility