Adult Classes

Taught by a diverse pool of talented professionals from throughout the region and beyond, our Adult Classes provide recurring opportunities for anyone interested in learning more about the living stage and other storytelling art forms.
UPCOMING CLASSES
---


Create Your Own Vintage Slip with Paula Buchert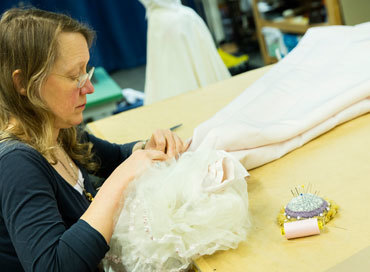 Ever wondered what goes into making some of the costumes you see on stage? How about the opportunity to create your own! Students in the class will select patterns from 1920's and 30's period options. Students will purchase their own fabrics and notions to customize their garments as they wish.
A cutter and draper in The Armory's Costume Shop, Paula will assist with grading pattern as needed, cutting and stitching. The class will also discuss and explore a number of embellishment options that might have been traditionally used.
Some prior sewing experience is recommended, and materials for the class must be purchased by the student. The class will take place over the course of three weekends:
Sunday May 7th
Saturday May 13th
Saturday May 20th
2 - 4:30 p.m.
Space is limited! Register now!
---
Adaptation Playwriting Class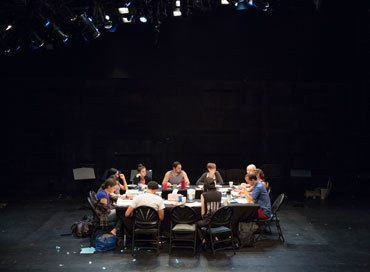 Have a favorite novel, poem, or other work of art that you think would make a great play? It may seem like the hard work has already been done, but successfully adapting a work into a different medium requires a nuanced understanding of playwriting. Instructor and playwright Matthew B. Zrebski will take you through the process of creating dimensional characters to life and maximizing dramatic tension so you can bring your story from the page to the stage!
The class will take place over the course of four Saturdays in May and June:
May 20 & 27, and June 3 & 10
10 a.m. - 1 p.m.
---
Fundamentals of Improv with Brad Fortier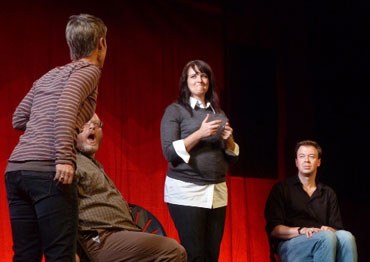 This workshop is perfect for anyone who wants to feel the rush of improv comedy, and the confidence that comes from jumping into the unknown onstage. Chock-full of simple "take aways" that you can rely on every day, this light-hearted lab focuses on accepting the best of what's right in front of you, finding humor without jokes, and what to do when your mind goes "blank."

Sunday, May 21
1 - 4 p.m.
Faculty Bios
About Paula Buchert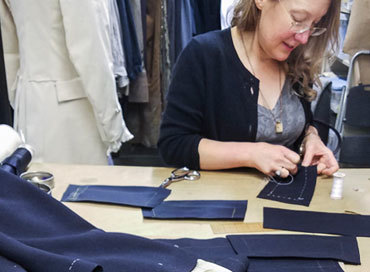 Paula has been employed as a cutter/ draper for Portland Center Stage since 2001. She makes patterns, creates garments, and fits and alters the pieces that compose the looks for all the actors that appear onstage. In addition to her theater background Paula studied lingerie at the Fashion Institute of Technology as part of their Fashion Design curriculum. Lingerie is one of her true passions, and she especially loves getting to create custom "underlooks" for the actors whenever necessary.

About Brad Fortier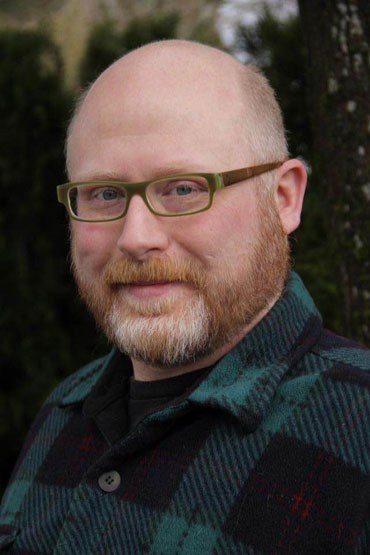 Brad Fortier has been performing improv in Portland since 1996, and teaching since 1998. Brad was an integral part of growing Portland's Brody Theater, and he also produced Portland Center Stage Improv All-Stars. He currently runs the "Illumination Project" for Portland Community College, a social justice education program that uses interactive theater. An Anthropologist, Educator, and Entertainer, he wears many hats. Brad has authored two books on the anthropology of improvised theater. He has also performed, taught, and spoken about improv across the US, Canada, and Europe. His wit and warmth are only rivaled by his improv wisdom in the studio.
About Matthew B. Zrebski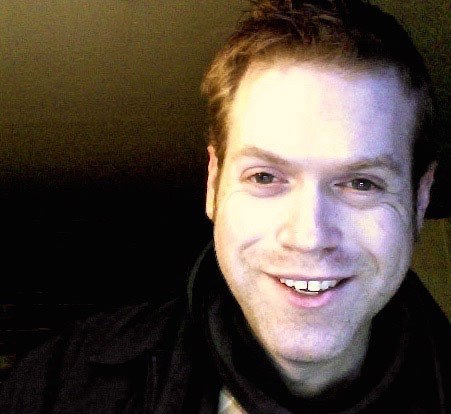 Matthew B. Zrebski is a founding member of Playwrights West and has had numerous original plays produced locally and nationally. As Portland Center Stage's Resident Teaching Artist, Matt serves as lead instructor for the Visions & Voices high school residency program and frequently leads adult playwriting workshops. He is a two-time recipient of the Rosenfield Playwriting award and has won Drammy Awards for his scripts To Cape and Ablaze: an a cappella musical thriller. He has been a guest instructor for Portland Actors Conservatory and Literary Arts' Writers in the Schools program. He holds a BFA in Acting, Directing, and Playwriting from Southern Methodist University.

Apr

26

We

Available

Apr

30

Su

Available
Apr

25

Tu

Available

Apr

27

Th

Available

Apr

28

Fr

Available

Apr

30

Su

Available
Apr

25

Tu

Available

Apr

26

We

A few seats

Apr

27

Th

A few seats

Apr

27

Th

Available

Apr

28

Fr

Available

Apr

29

Sa

A few seats
Accessibility