Youth and School Programs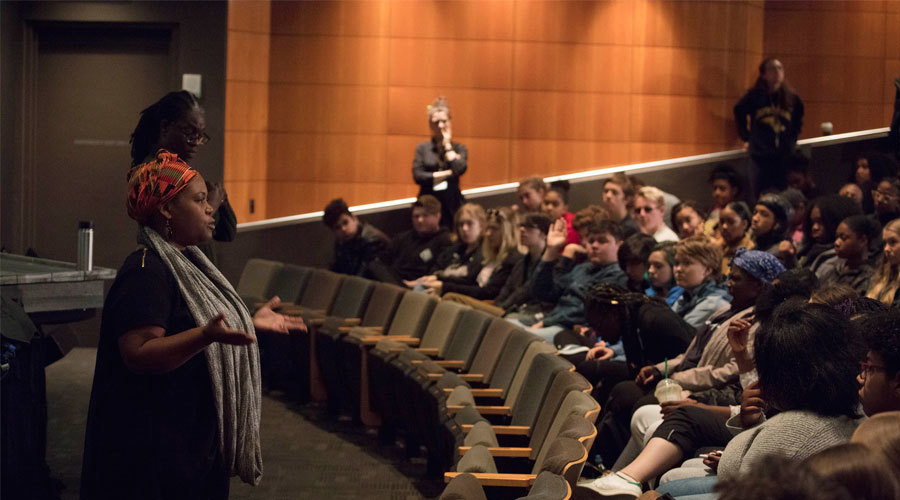 We are dedicated to serving students and educators through workshops and residencies led by an amazing team of professional theater practitioners and teaching artists. Choose from the list of offerings below, or contact us to build a custom experience to meet your goals.
Planning a field trip is easy!
You can book now and pay later. We create resource guides and wrap-around activities for all shows — and each matinee performance includes a post-show Q&A with the actors. Tickets for student matinees are $15, and free for groups with 50% or more qualifying for free or reduced lunch.
Available for FREE to all middle school and high school students. Designed for one class period.

Performance — Exercises exploring how to use the body and voice to create a character.
Improvisation — Explores the critical improvisation skill of "yes, and" with exercises to encourage risk taking and celebrate failure!
Show Specific - Explores important themes found in our productions.
Q&A with Theater Professionals — Let us connect you with our strong network of professionals working in the field, from Directors to Actors, Stage Managers to Designers, and provide your students a backstage view of the industry from those living it.
Or contact us to build a custom experience — Musical Theater Dance Styles? Audition Techniques? Stage Combat? We've got you covered. Let us know what might best serve your students, and we will work to make it happen!
For more information or to schedule a workshop, email education@pcs.org, or fill out our Workshop or Residency Request Form.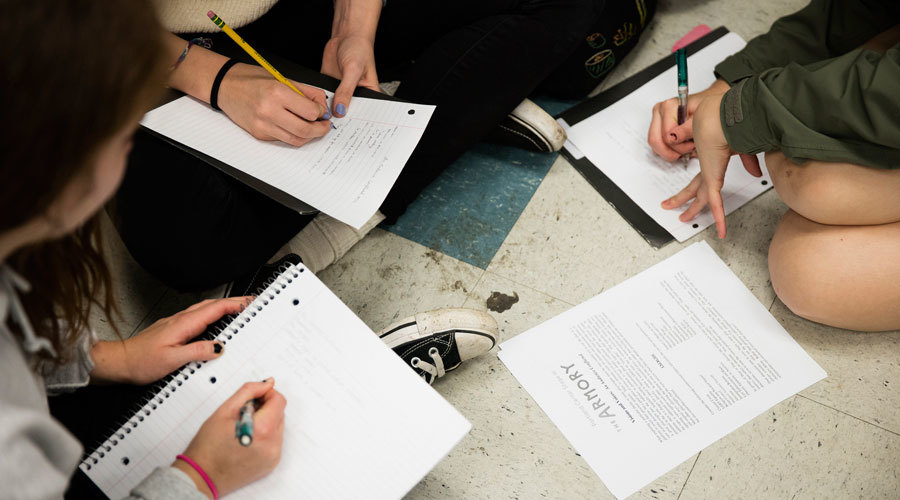 Four- to five-week residencies available for classrooms.
The PCS Young Playwrights student playwriting residency connects professional teaching artists with school classrooms during which students learn about the basic elements of playwriting. The PCS Young Playwrights playwriting curriculum addresses theatrical conventions and dramatic structure with writing prompts and constructive critical response. The program culminates at the end of the school year with free, public readings of plays selected from all residency sites performed by professional actors.
Availability is limited. To book a workshop or residency email education@pcs.org, or fill out our Workshop or Residency Request Form.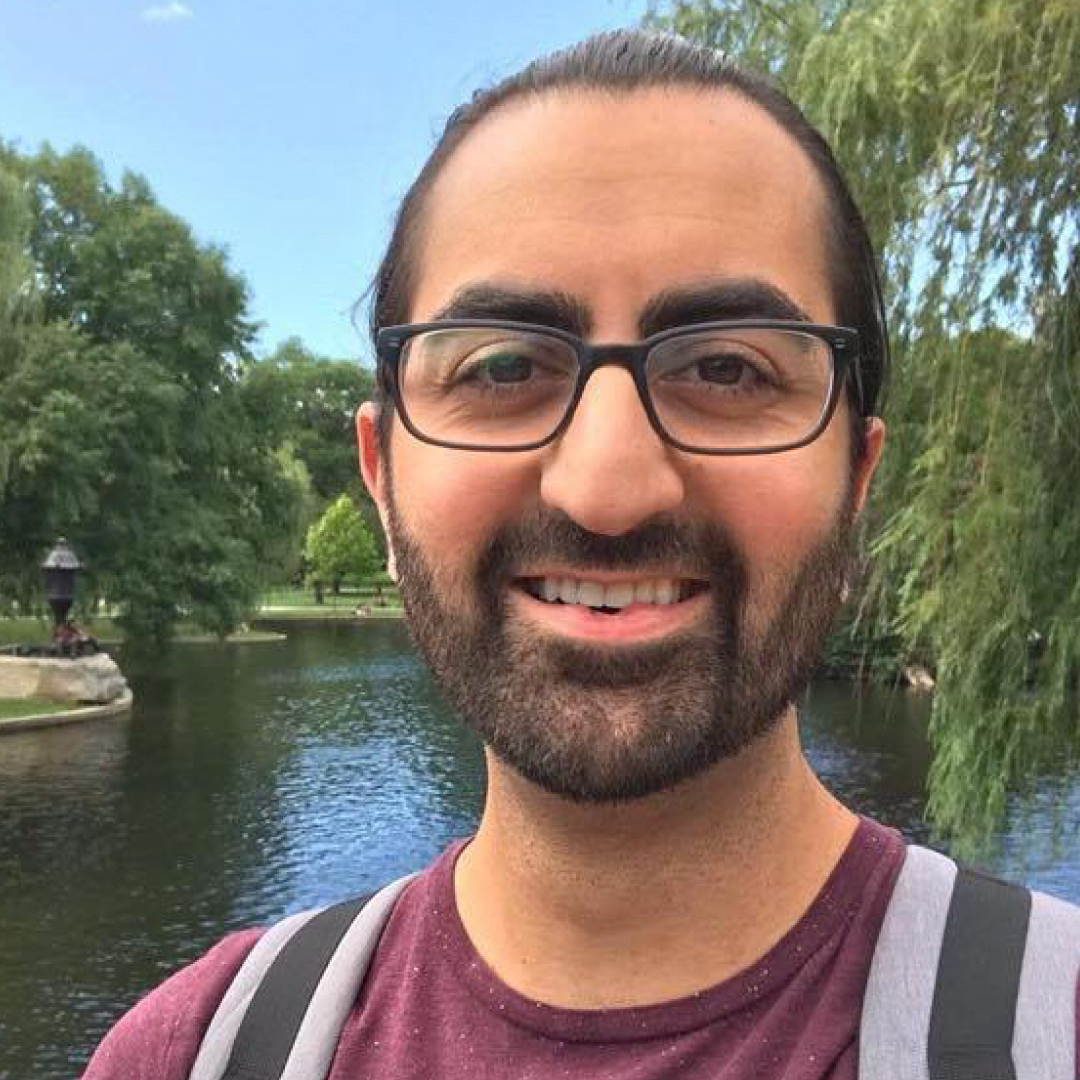 (They/Them, She/Her)
Ash is an active composer, arranger, songwriter, and music director for choir and theatre. Their theatrical credits include productions with Portland Actors Ensemble (for which they won the Outdoor Shakespeare Festival Award in 2012 for Best Sound Design of Twelfth Night), Milagro Theatre (for which they won a Drammy Award in 2015 for Outstanding Achievement in Original Music for ¡O Romeo!), Corrib Theatre, Oregon Children's Theatre, and most recently, Portland Center Stage at The Armory (Macbeth and Hedwig and the Angry Inch). Ash serves as Artistic Director to Transpose PDX, which is a non-profit choral arts organization serving the transgender, non-binary, and gender non-conforming community. www.MusicByAsh.com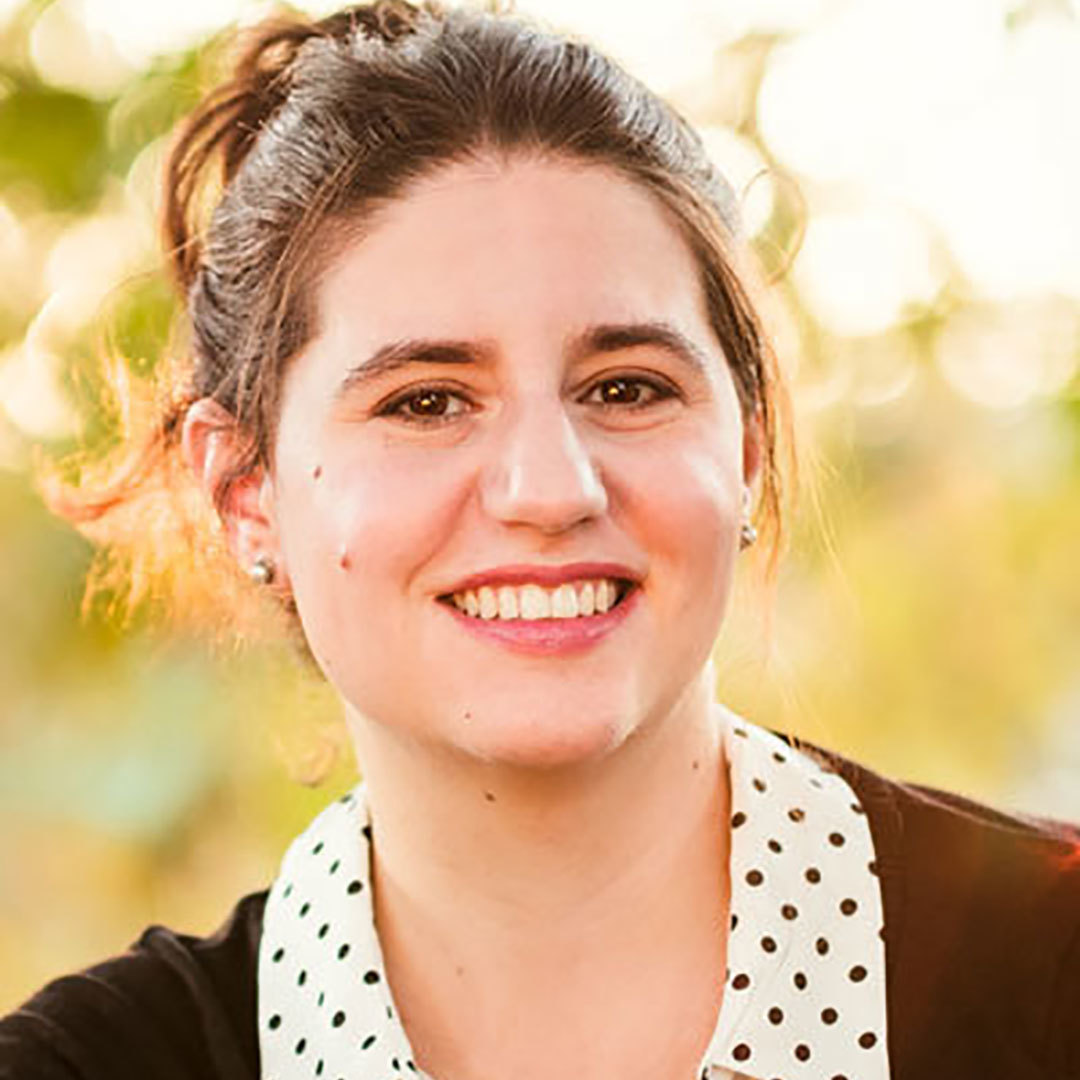 (She/Her)
Full-length plays include The Delays, BREAK, The Storyteller, < 3, Love Scenes, and Portrait of the Widow Kinski. Her writing has been produced and developed around the country, including with Theatre Vertigo, Seven Devils Playwrights Conference, Something Marvelous, Victory Gardens, Portland Center Stage, Chicago Dramatists, The Blank Theatre, and Spooky Action Theater. The Delays received the 2019 Drammy Award for Outstanding Original Script, and The Storyteller won the 2020 International Thomas Wolfe Playwriting Competition. Sara Jean holds an MFA in Writing for the Screen and Stage from Northwestern University, and is a member of the Dramatist Guild and LineStorm Playwrights. Her plays are available on The New Play Exchange.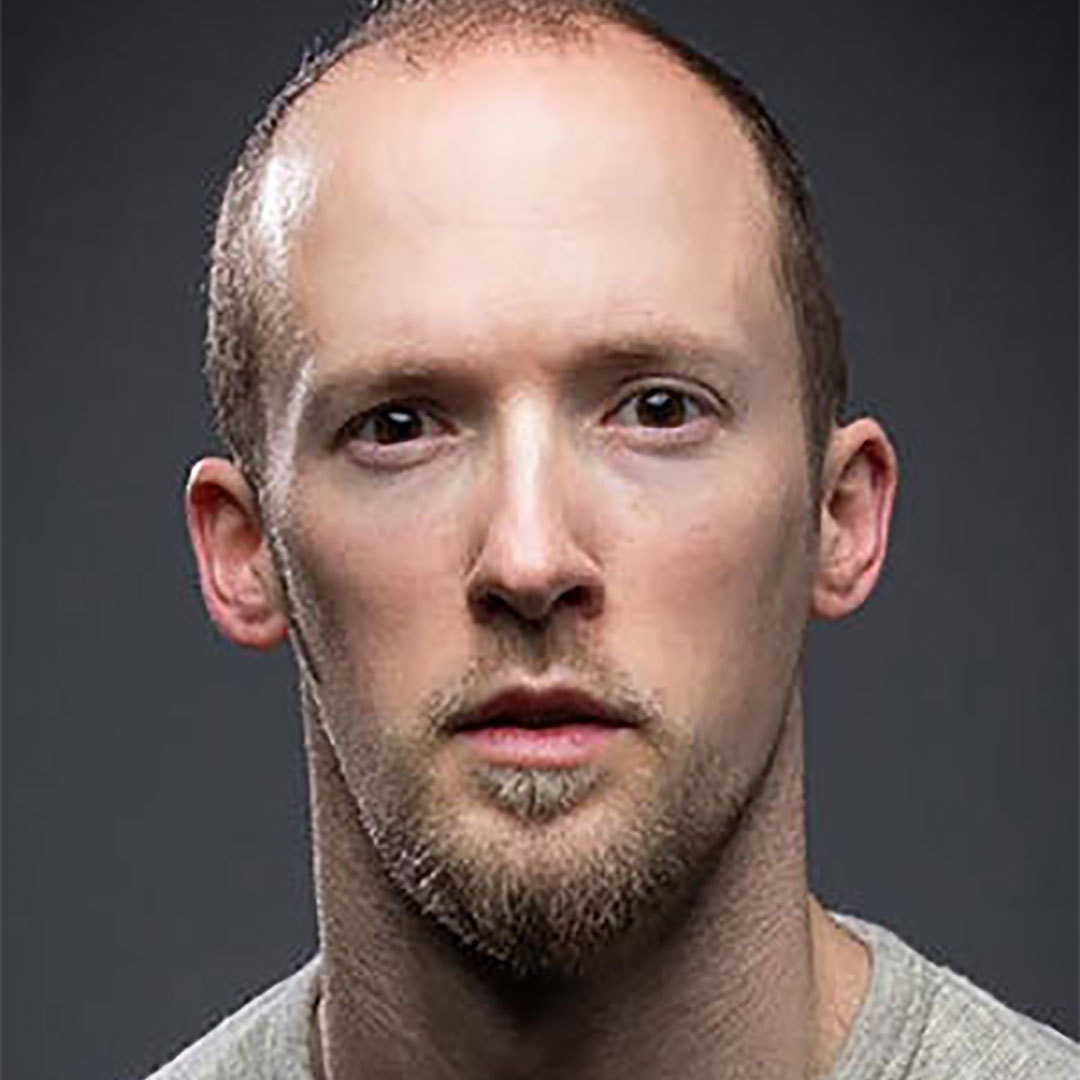 (He/Him)
Orion is a licensed Drama teacher and longtime Theatre artist - and is a proud member of the Actors' Equity, National Education, and Oregon Education Associations. He is also heavily involved in Equity, Diversity, Inclusion, Access & Anti-Racism work - and has acted as student, panelist, facilitator, and collaborating educator with the Racial Equity Coalition of Southern Oregon, the Deconstructing Whiteness Learning Space, the Leading Equity Center, and Matthew Reynolds Consulting LLC. Orion is classically-trained, and received his BFA in Theatre Arts, as well as his Master of Arts in Teaching degree, from Southern Oregon University. He is thrilled to collaborate with the community's cohort of young storytellers and creators! May the Learning never cease!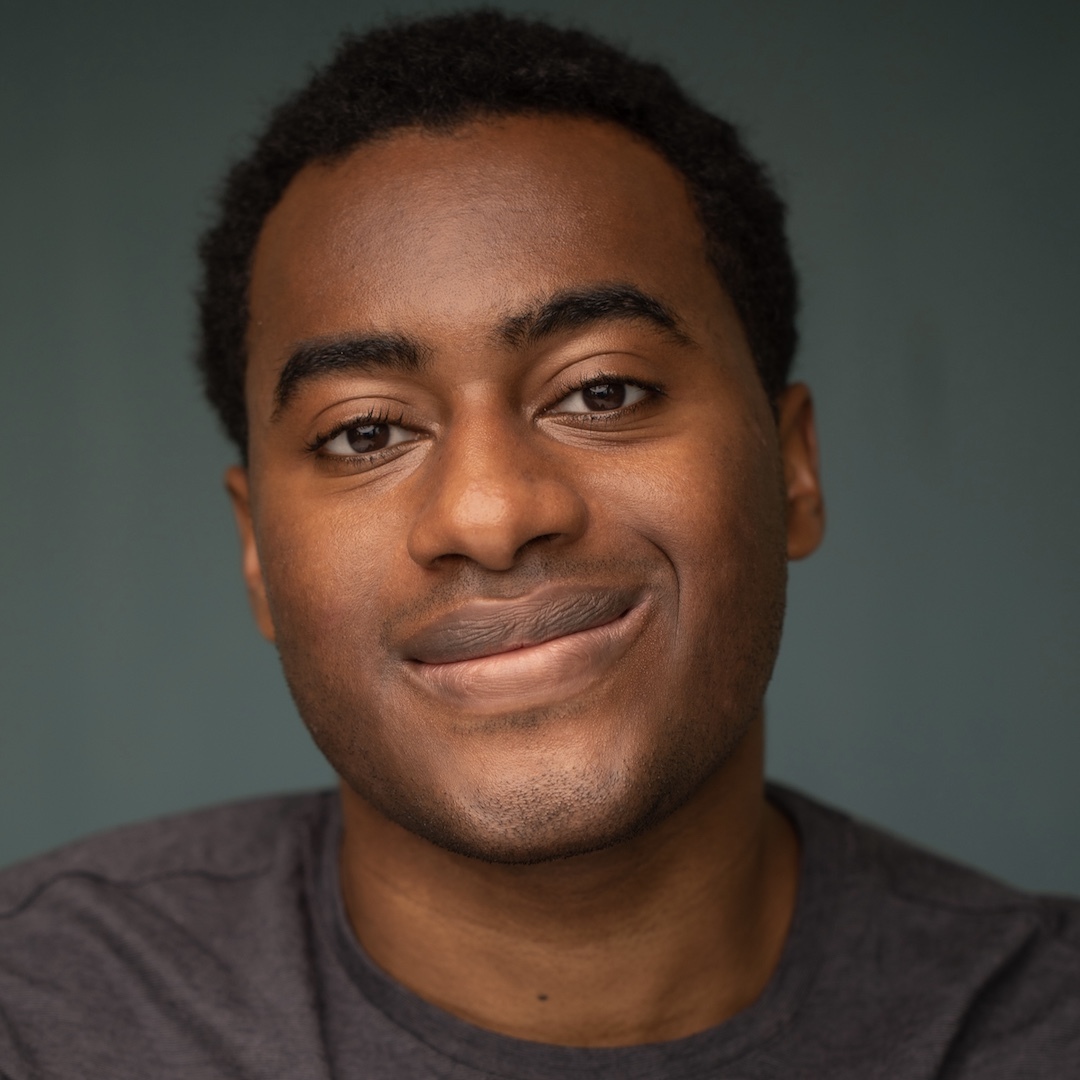 (He/Him)
Chidube Egbo was born and raised in Oregon and developed a love for theater in high school. He holds a BFA in acting from Syracuse University and is now an actor, playwright, and screenwriter. Chidube currently works within the Education Department at Artists Repertory Theatre and teaches a Scene Study class. In addition, he has partnered with Portland Center Stage to lead workshops for high school students. Credits include Alt: The Series and Last Stop on Market Street at Oregon Children's Theatre.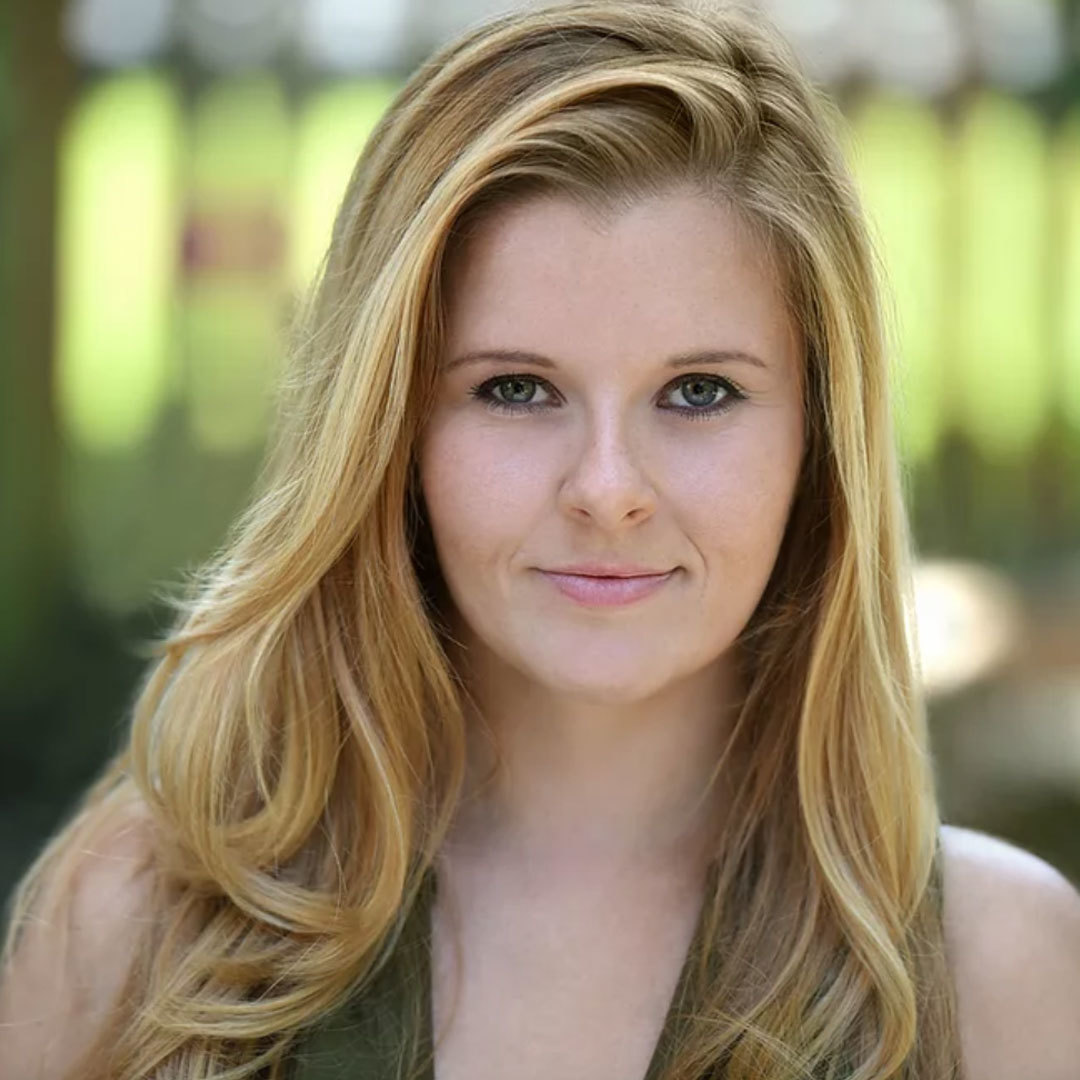 (She/Her)
Nicole grew up in Nyack, New York where she began studying theatre at a young age within the Rockland County community. She earned her undergraduate degree in Theatre Arts and Public Relations from Flagler College in Saint Augustine, Florida. After a few years living and working in NYC, she decided to head midwest to pursue an MFA in Acting and Directing at UMKC, where she has had the opportunity to work at KC Rep, The Coterie Theatre, Heart of America Shakespeare Festival, Spinning Tree Theatre, New Theatre, Unicorn Theatre, among others. Nicole is also a freelance director and teaching artist. Currently she resides in Kansas City where she loves to teach yoga, cook, and spend mornings at the dog park drinking good coffee. Nicole is a proud member of Actor's Equity.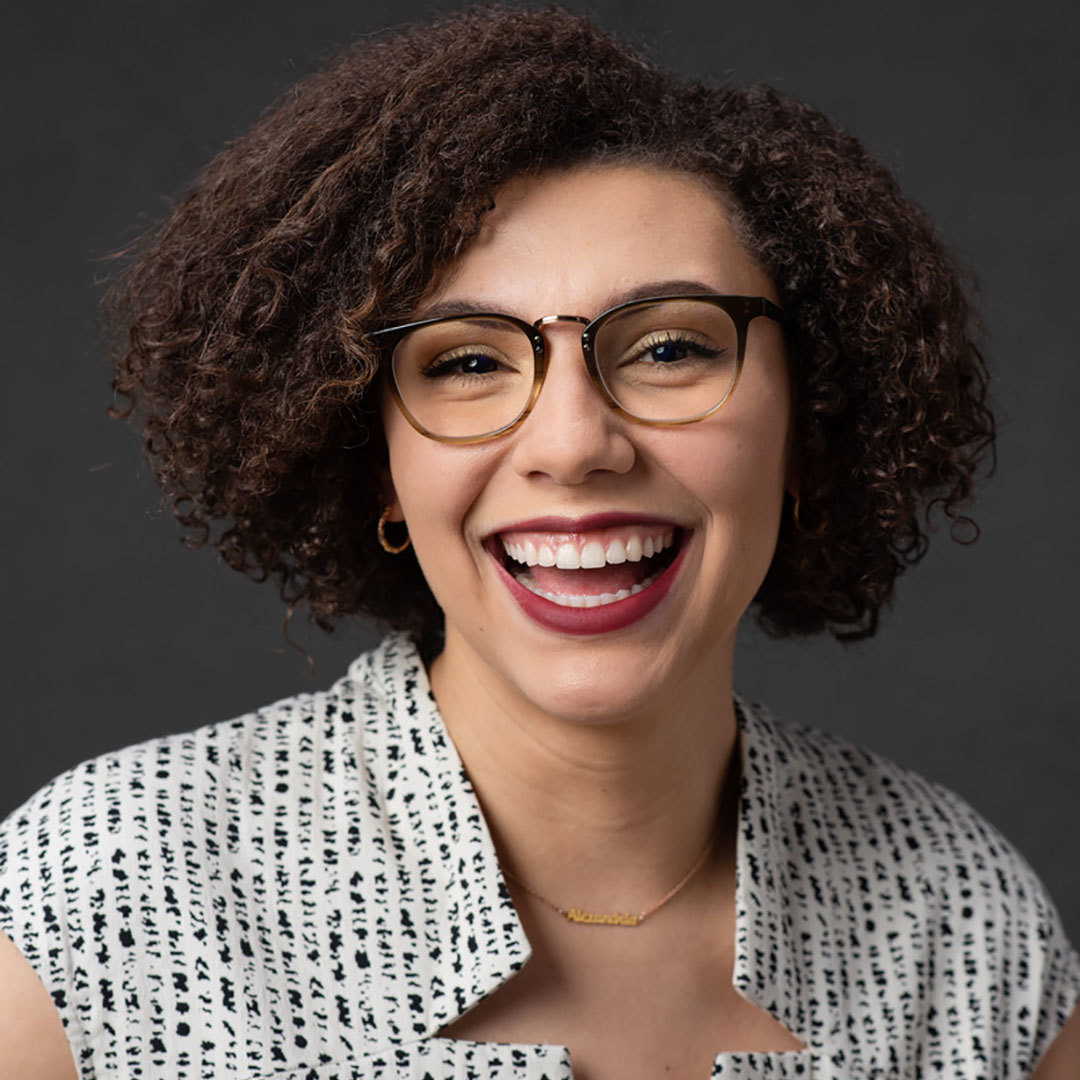 (She/Her)
Alexandria is a recent graduate from Linfield University where she received a Bachelor of Arts in Theatre Arts and a Minor in Management. During her time at Linfield she played lead roles in Lauren Gunderson's Silent Sky as Henrietta, Fräulein Schneider in Cabaret, as well as Cynthia in Sweat. Along with her acting Alexandria has Assistant Directed Night of The Living Dead and Democratically Speaking during her time in school. As Alexandria joins the Portland Center Stage family she hopes to create an inclusive and accessible environment in order to bridge a connection between PCS and the surrounding community.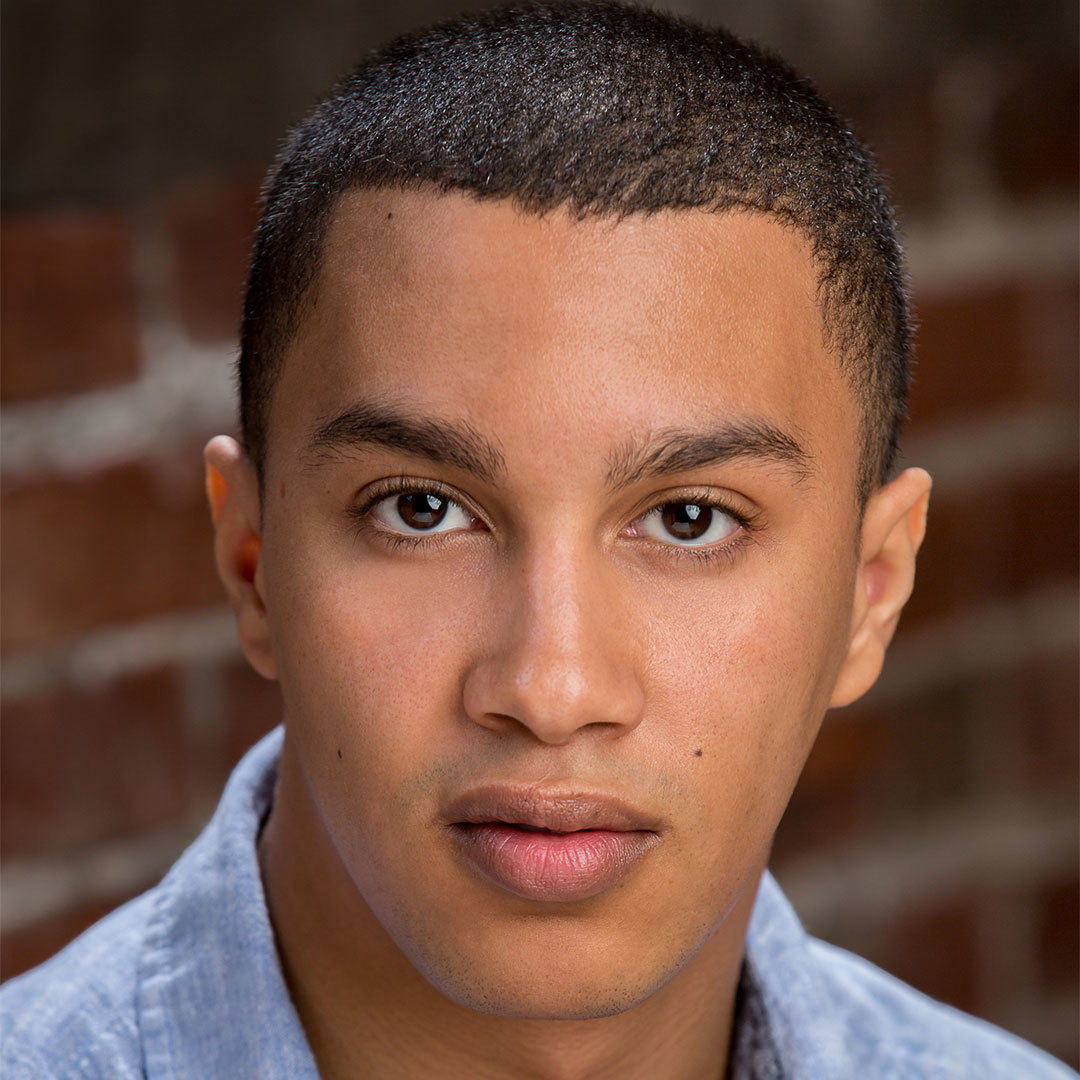 (He/Him)
A Portland native, Tyler has had the opportunity to work on stage at Portland Center Stage, Artists Repertory Theatre, Portland Playhouse, and in New York City at Feinstein's/54 Below, The Cell Theater, New World Stages, and many more. Offstage, Tyler is also a director and teaching artist, presenting workshops and residencies for PCS in schools, various classes at Northwest Children's Theater & School, and as a freelance monologue/audition prep coach. Additionally, as a playwright, some of his most notable works include The Marks You Leave which, produced in part with Ronnie Lacroute, premiered at the 20th Annual International New York Fringe Festival, and Even Faster than a Blink, which will receive its first public reading this summer (soon to be announced!) Tyler attended Marymount Manhattan College and Third Rail Repertory Theatre's Mentorship Program. He is a proud member of AEA, and The Dramatist Guild of America. @t.andrew.jones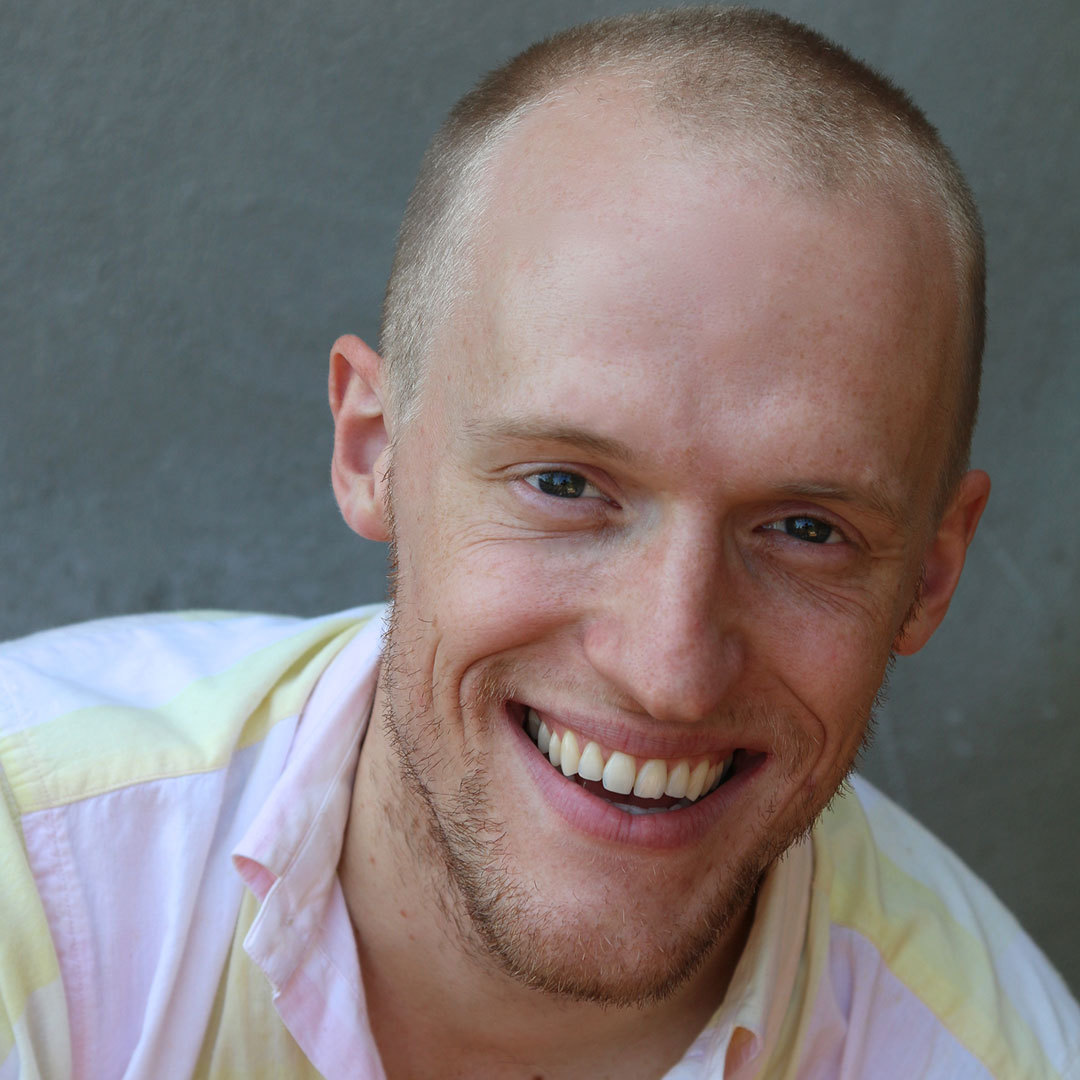 (He/Him)
Eric is a musician and theater artist from Portland. Past shows at Portland Center Stage include Fun Home, The Last Five Years, and Sweeney Todd.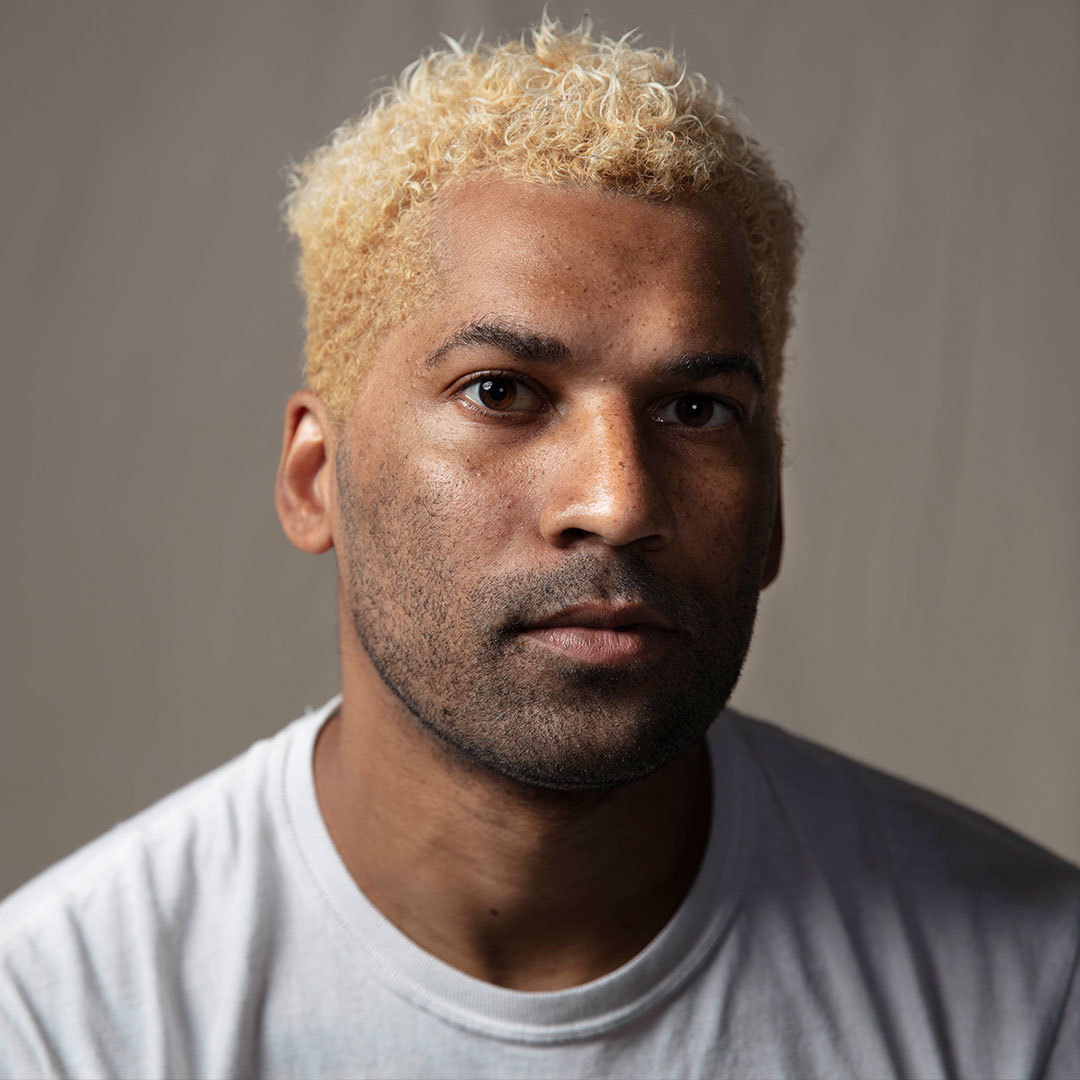 (They/Them)
Before joining Portland Center Stage, Chip held the role of artistic associate/resident director at Kansas City Repertory Theatre for seven years, where their directing credits included School Girls; Or, The African Mean Girls Play, Welcome to Fear City, Sex with Strangers, and A Raisin in the Sun. Beyond KCRep stages, directing credits include Becoming Martin by Kevin Willmott (world premiere, The Coterie Theatre), dwb: driving while black (Lawrence Arts Center), and 4:48 Psychosis (The Buffalo Room). Chip has developed work with playwrights including Kevin Willmott, Kara Lee Corthron, Brittany K. Allen, Catherine Trieschmann, Darren Canady, Andrew Rosendorf, Michelle T. Johnson, and Michael Finke. They have developed work at The William Inge Theater Festival, NYU Steinhardt's New Plays for Young Audiences, Orlando Shakes' Playfest, Midwest Dramatists Center, Kansas City Repertory Theatre's OriginKC: New Works Festival, and Portland Center Stage's JAW Festival. Chip has a B.F.A. from NYU Tisch School of the Arts.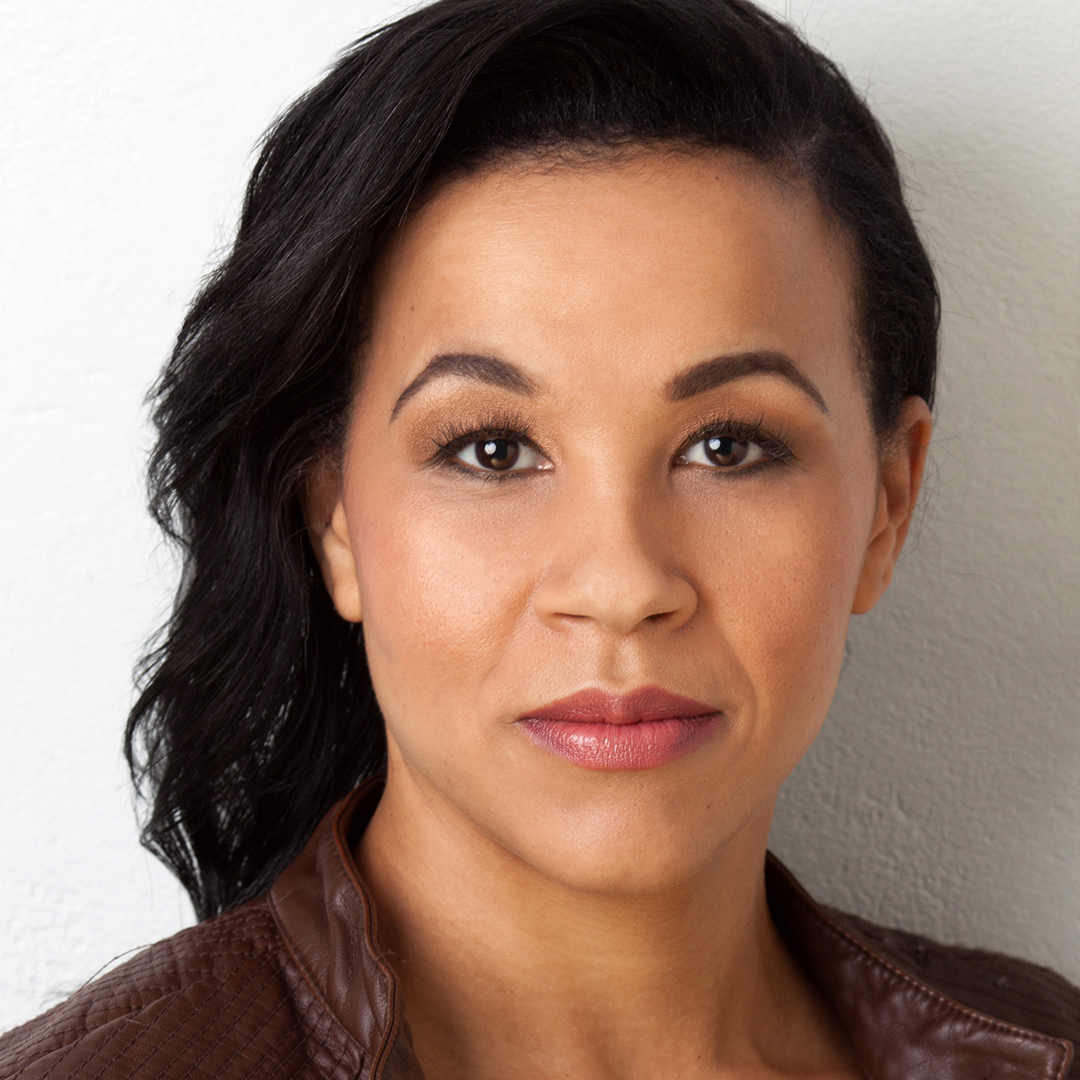 (She/Her)
Anya is an award-winning playwright, poet, producer, actress, and activist. She was recently named a Hodder Fellow at Princeton University's Lewis Center for the Arts. Anya is under commission at PCS and on staff at Corporeal Writing, where she runs a BIPOC writing collective. She is currently finishing her debut collection of poetry, writing three pilots, interrogating what it means to make art through little square barriers on Zoom in new experimental project called COMMUNITY, and constantly plotting, planning, devising, creating, imagining, and revising visions of a better, more just world. Her plays include: The Measure of Innocence (The Kilroys List, Drammy Award for Best Original Script), Made to Dance in Burning Buildings (Showcase: Joe's Pub, NYC; Shaking the Tree, Portland, OR), The Killing Fields (2018 Orphic Commission; Last Frontier Theatre Conference; Seven Devils New Play Foundry; Great Plains Theatre Conference), Three Love Songs (Play at Home Initiative, PCS). Memberships: Linestorm Playwrights, Dramatists Guild, Couch Film Collective, Actors' Equity Association. Find her on Twitter, Instagram, and anyapearson.com.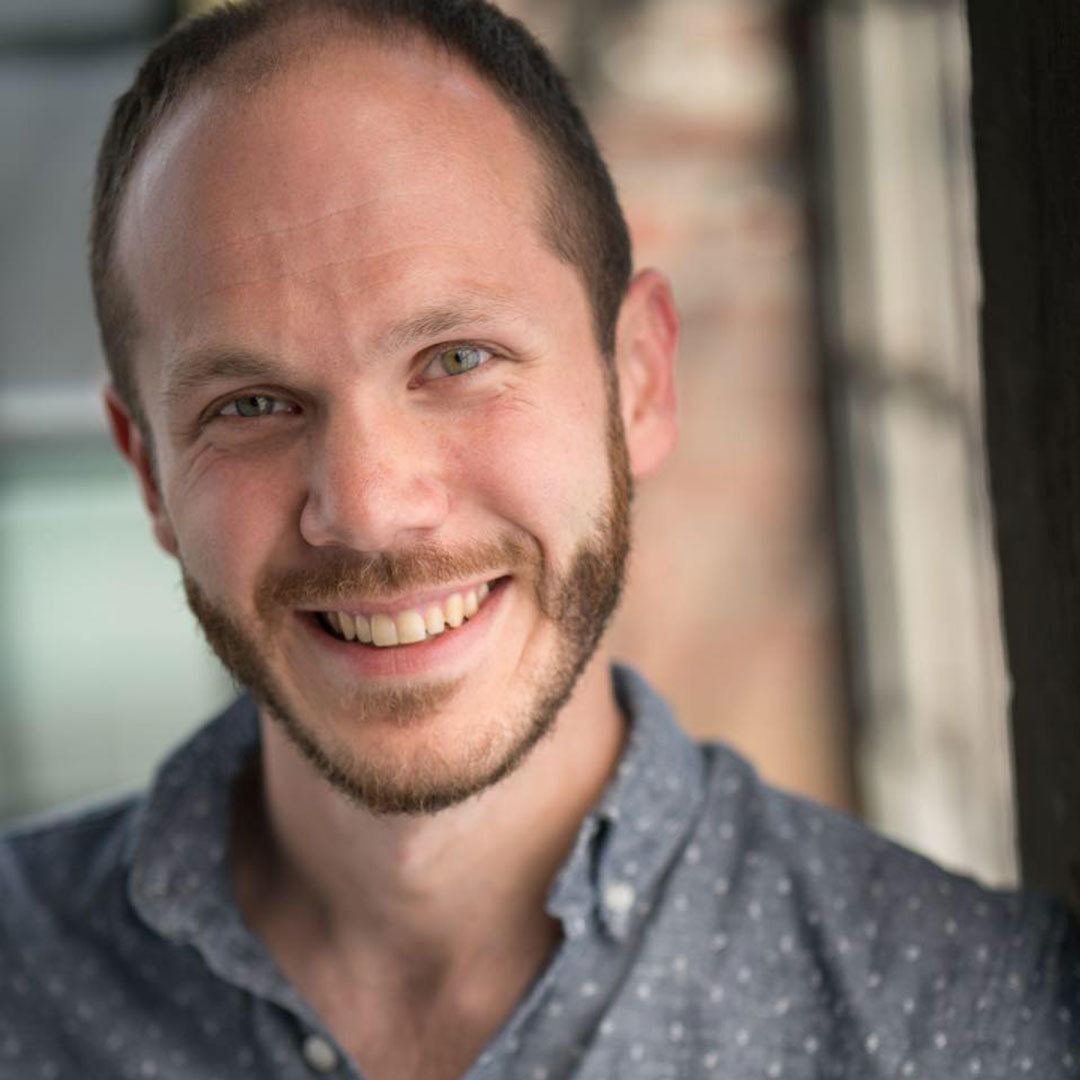 (He/Him)
Andy is an actor, improviser, and teaching artist from Kansas City, MO. He earned his BFA from Avila University and his MFA from Purdue University. Since then he has performed at the Kansas City Repertory Theatre, the Coterie Theatre, the Heart of America Shakespeare Festival, the Kansas City Black Rep, and Spinning Tree Theatre. As an improviser he has traveled to perform in Chicago, Detroit, San Diego, Indianapolis, Houston, and Baltimore with his comedy duo Snooze Button. While teaching, Andy focuses on creating a safe environment where students are able to push themselves creatively and discover their own unique voice.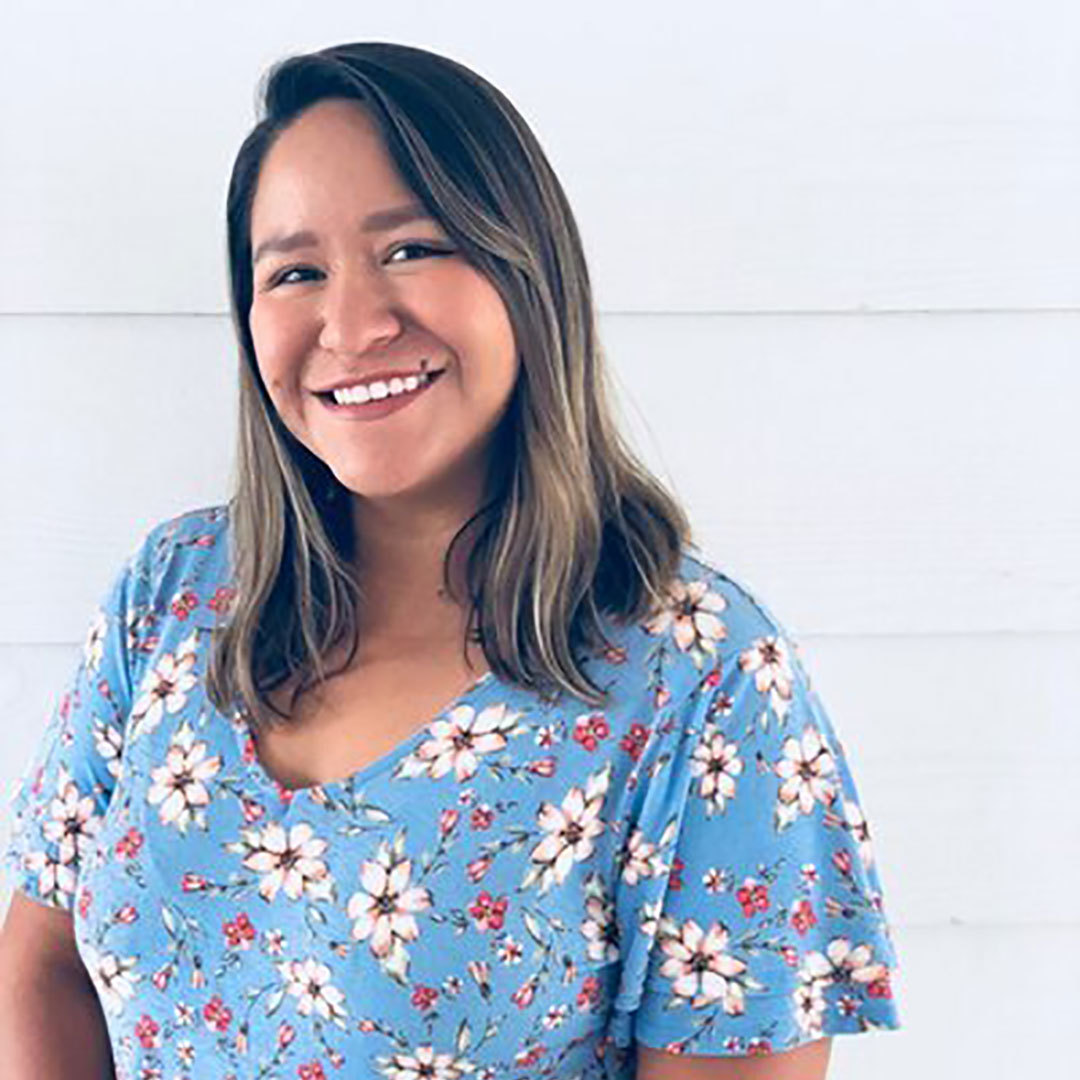 (She/Her)
Yasmin Ruvalcaba is a Portland based director, writer, and arts advocate. She centers her work around advancing equity, honoring mentorship and education, and promoting community outreach and engagement. Yasmin is currently working at Advance Gender Equity in the Arts (AGE) as the Program Manager. She is excited to spend her time working with Portland Center Stage as a teaching artist. Yasmin has also engaged with her community through directing. Most recently as the assistant director for La Ruta (Artists Repertory Theatre) and La Isla En Inviero/The Island in Winter (Bag&Baggage Productions). Yasmin is also an active writer in the community. Two of her monologues are currently featured in Theatre Diaspora's Here on This Bridge: The -ism Project.
David has played piano locally for the Oregon Symphony, Portland Opera, Oregon Ballet Theatre, Resonance Ensemble, Anonymous Theatre, and has been featured on All Classical Portland radio's "Thursdays at Three." Past piano credits also involve work in Minnesota with the Guthrie Theater and in Michigan at the Interlochen Arts Camp. As an actor David has been nominated for a PAMTA and Broadway World's "Performer of the Decade" for his performance in Murder for Two at Broadway Rose Theatre.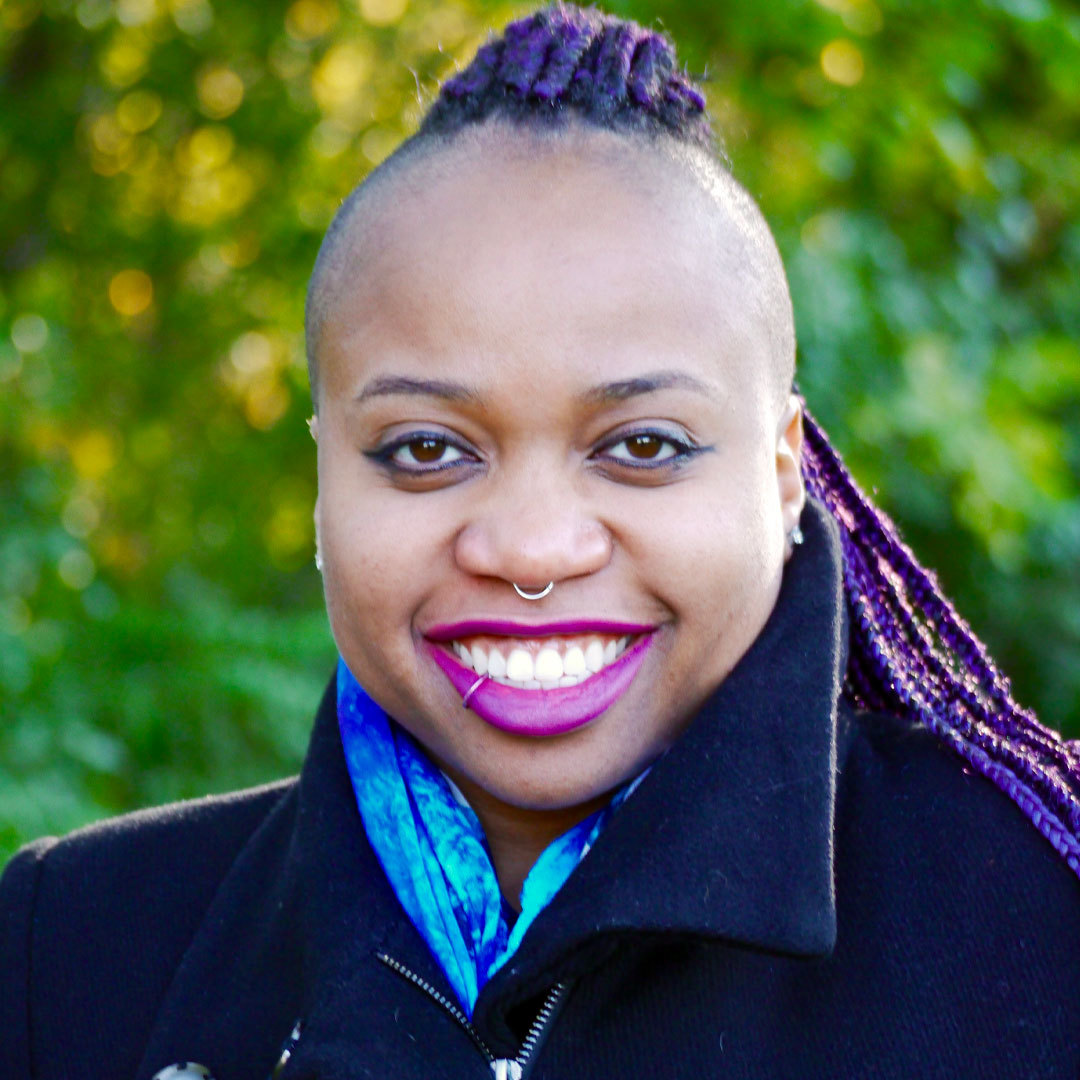 (They/Them)
Noelle has been performing and teaching for over seventeen years. They have received their dance training at the Joel Hall Dancers & Center, Northside Dance Theatre, and Gus Giordano Jazz Dance School in Chicago and has performed with Janet Jackson and Paula Abdul. After receiving their B.FA. in Theatre arts with a concentration in Theatre Management and a Minor in Educational Studies from the Theatre School at Depaul University, Noelle has gone on to work for youth advocate and arts prison reform orgs, such as, Storycatchers Theatre, and the Outside-In program at Depaul University. They've also gone on to teach theatre, dance, and youth-centered body positivity classes in juvenile detention centers across Chicago and Portland. One of their missions is reminding those at the top that arts education matters!
(She/Her)
Local credits include Persephone with Bedrock Theatre, The Most Massive Woman Wins at Deep End Theater, Dream/Logic with Hand2Mouth Theatre, and Sleepwalker at Headwaters Theatre (Fertile Ground Festival). New York credits include Volupté with World Theatre Lab, Spring's Awakening and Balm in Gilead at The Marilyn Monroe Theatre, and The Darger Projects at The Lee Strasberg Theatre & Film Institute. Recent film credits: Magnificent (winner of the LGBTQ category at Oregon Independent Film Festival), Lonesome George, irl, and Love, Cheryl. She has a B.F.A. in acting from New York University and has studied at The Lee Strasberg Theatre & Film Institute and Stonestreet Studios.
Portland Center Stage is committed to identifying & interrupting instances of racism & all forms of oppression, through the principles of inclusion, diversity, equity, & accessibility (IDEA).