Blossom "MAYBE" Album Release Party
Event Details
Monday, June 10, 2019
6 p.m. – 11 p.m. PDT
U.S. Bank Main Stage
Join us for a special all-ages concert and album release party for Portland-based R&B artist BLOSSOM celebrating the release of her latest album "MAYBE." Joining her for the show are special guests including Butter Baby, DJ Dubblife, Fountaine, KayelaJ, and Bocha.
***We encourage all guests to arrive before doors open at 7:00 PM. There will be no late seating for this event.***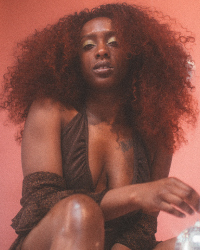 About Blossom
Originally from Trinidad & Tobago, singer Blossom calls Portland, OR home. She spent her childhood playing in a steel drum band with family members and that set the tone for her taste in instruments & energy that she uses in her music today.
Blossom is an eclectic R&B jazz-singer who today feels right at home on stage. While it took her some time to grow in confidence, since 2014 she has been creating and performing non-stop. The positive effect music has had on her life is something Blossom now strives to share with the youth in her community. The city has recognized her talent and in addition to being constantly sought after for shows she has also received accolades such as being named one of Willamette Week's best new bands in 2017. 
In the last few years she has released multiple collaborative projects. In the summer of 2017 she released a project with producer Hot16 titled Tease. In the summer of 2018 she linked up with Ripley Snell for the dreamy EP Clout Atlas :: Dormiveglia. On her upcoming album MAYBE, due out Spring 2019, the focus is solely on Blossom and her story. For Blossom this new album is a coming of age story.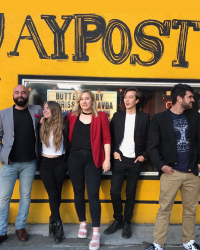 About Butter Baby
Butter Baby is a 5 piece, genre-defying group fronted by the biggest voice you've never heard. Fusing elements of rock, blues, and soul, this Portland based band of best friends is ready to blow your minds.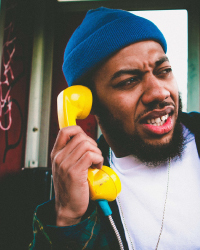 About Bocha
Portland based rapper, Bocha, recently dropped his first album, M.A.A.N, which hit all streaming platforms the end of the fourth quarter of 2K18, and the momentum hasn't stopped. Be on the look for the young MC and his plans to shift the culture of his community and inspire others to do the same.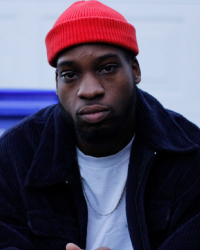 Fountaine
Michael Fountaine the North East Portland native and anime lover is a well-rounded artist and producer that leads people into a sense of personal freedom through knowledge of self and openness.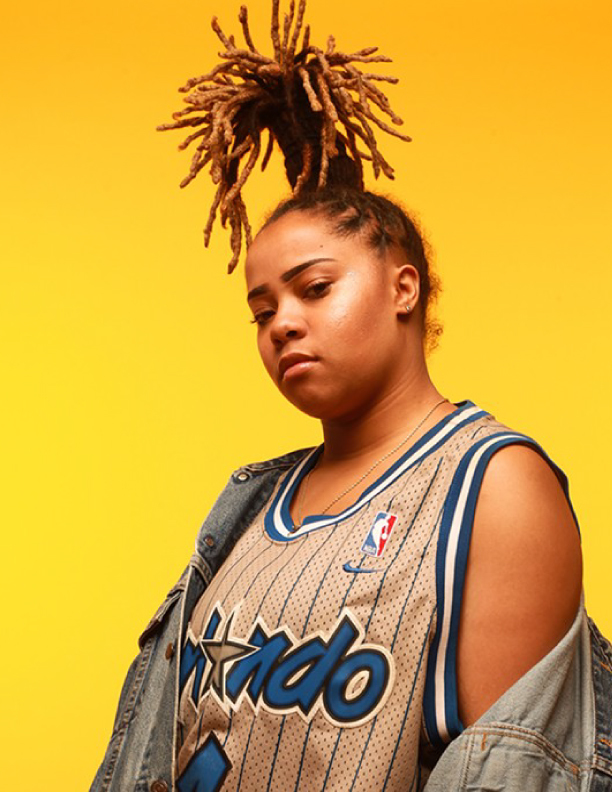 About KayelaJ
KayelaJ, a 23-year-old openly queer female lyricist and radio personality, was born and raised in Northeast Portland, Oregon Within her music she enjoys incorporating poetic lines, harmonizing melodies, and using high and low tones all of which livens her delivery for listeners. Her musical content sometimes consist of topics surrounding the black community and the LGBTQ community. She also enjoys making fun, empowering music and incorporating different Hip Hop styles and different genres within her music.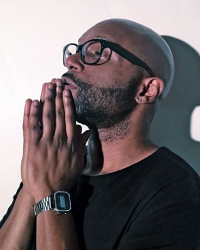 About DJ Dubblife
Dubblife, a DJ regular at Swift Lounge for Legendary Mondays, Tube every Wednesday, Senate on Saturdays once per month, and the Day Fade monthly party during Summers, is known for his eclectic mix of rap, R&B, classic hip-hop, hyphy, trap (real trap, not the EDM stuff), booty bass and a bit of nu-funk and boogie.

Portland Center Stage is committed to identifying & interrupting instances of racism & all forms of oppression, through the principles of inclusion, diversity, equity, & accessibility (IDEA).