Green Dreams: Albina Vision + I-5 Rose Quarter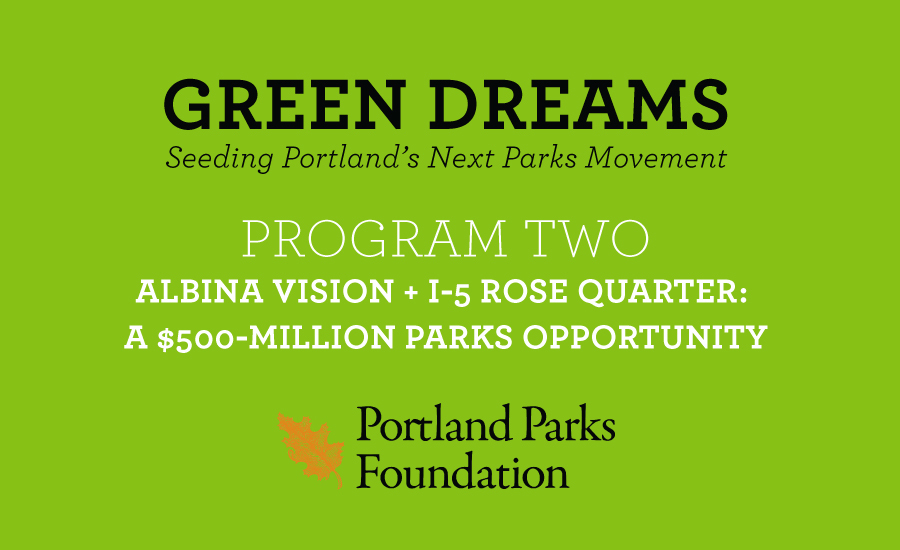 Event Details
Monday, March 18, 2019
6:30 p.m. – 8 p.m.
U.S. Bank Main Stage
The Oregon Department of Transportation is readying a $500-million redo of I-5 in the Rose Quarter, building bridges and "lidding" portions of the freeway to reconnect the neighborhood. Albina Vision, a group of citizen activists, wants to honor the pre-highway history of Albina by reconceiving the district to welcome African-American people and culture back with a 21st-century vibrancy. Can well-designed parks and open spaces merge these two futures?  
Featuring guest speakers from:
Albina Vision Trust

Rukaiyah Adams
CFO, Meyer Memorial Trust
Michael Alexander
interim Vice President for Global Diversity and Inclusion
Portland State University
Washington Department of Transportation

Julie Meredith
Program Administrator 
Vanport Mosaic + Other Special Guests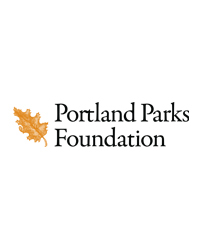 About Portland Parks Foundation
Now in our 15th year, Portland Parks Foundation has contributed over $11 million for Portland's parks and park programs.  Through leadership and partnership, we continue to raise friends and funds for Portland parks.