Happy Hour with Y.G.B. Portland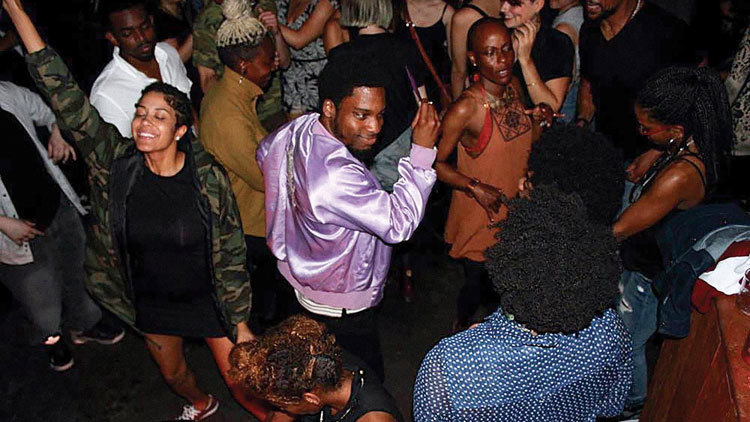 Event Details
Sunday, September 16, 2018
6 p.m. – 7:30 p.m.
Mezzanine
In celebration of The Color Purple, we're collaborating with Y.G.B. Portland to bring special performances by Blossom, World Stage Theatre, Darian Anthony Patrick and a DJ set by Lamar Leroy to The Armory for a special Happy Hour.
About Y.G.B. Portland
Y.G.B. Portland, founded in 2015, is a collective of Black and Brown artists with a mission to create spaces of joy and healing for our community in Portland, OR. Our collaborative is Pro-Black, Pro-Femme, Pro-Queer and centers those identities at every event. We believe that liberation will come from art, self-love and community.
About the Performers
Blossom
Portland-based neo-soul and R&B singer/songwriter Blossom (A.K.A. Keisha Chiddick) will be performing some selections from her debut full-length, Tease, and some surprises when she brings a brief sample of her acclaimed live show to the Y.G.B. Happy Hour at The Armory.
Darian Anthony Patrick
Darian is a multi-instrumentalist musician based in Portland, OR. Focusing on percussion, with training in classical and stage voice and bass guitar, he performs a broad range of musical styles with particular focus on Black American and African diasporic traditions.
World Stage Theatre
WST is a multi-cultural, inter-generational arts organization with a focus on history, literature, music, storytelling through original works designed to catapult performers and audience members into social consciousness by integrating fantasy, fiction and a pinch of reality. Through arts, education and advocacy, they create platforms to amplify disregarded voices while building bridges of unity to disband isms.
Lamar Leroy
Lamar plays the all the jams you know and the jams you forgot you knew. Mixing new, old, funky, dancy, all of it into a non-stop mix of fun and nostalgia. You'd probably be doing yourself a musical favor in catching one of his shows. And he's a hell of a nice guy as well.