Minority Retort: Holiday Edition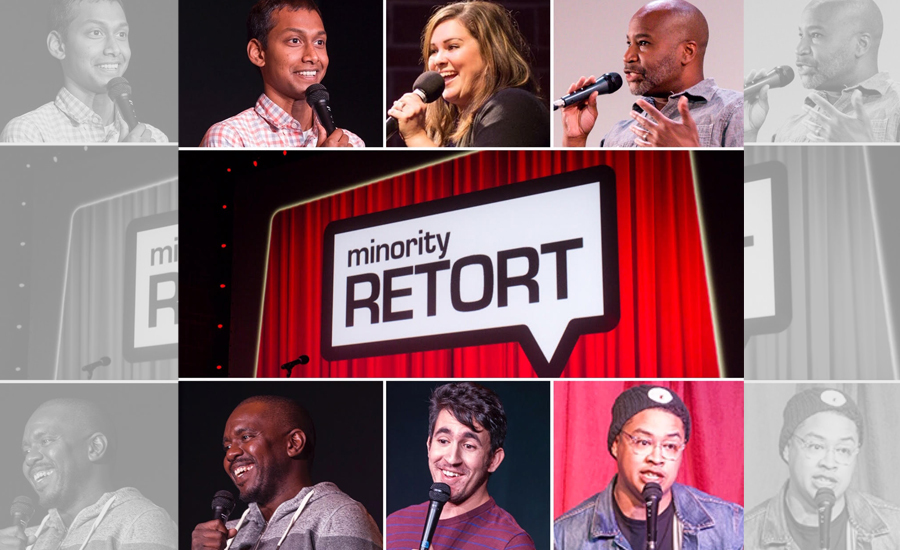 Event Details
Monday, November 26, 2018
7:30 p.m. – 9 p.m.
Main Lobby
Minority Retort, Portland's premier stand-up comedy showcase featuring comedians of color, debuts at Portland Center Stage for a special one-night holiday event!

Featuring performances by:
Isaac Pendergrass (Portland Mercury's Undisputable Geniuses of Comedy), Mohanad Elsheiky (Epix TV's Unprotected Sets), Shain Brenden (NBC Sports NW's Blazers Outsiders) and special guests!
Minority Retort is hosted by Jason Lamb (XRAYFM, Portland Podcast Festival), Julia Ramos (All Jane Comedy Festival) and Neeraj Srinivasan (Portlandia, Out of Bounds Comedy Festival).
This show's content may not be suitable for all audiences. 18+ recommended.

About Minority Retort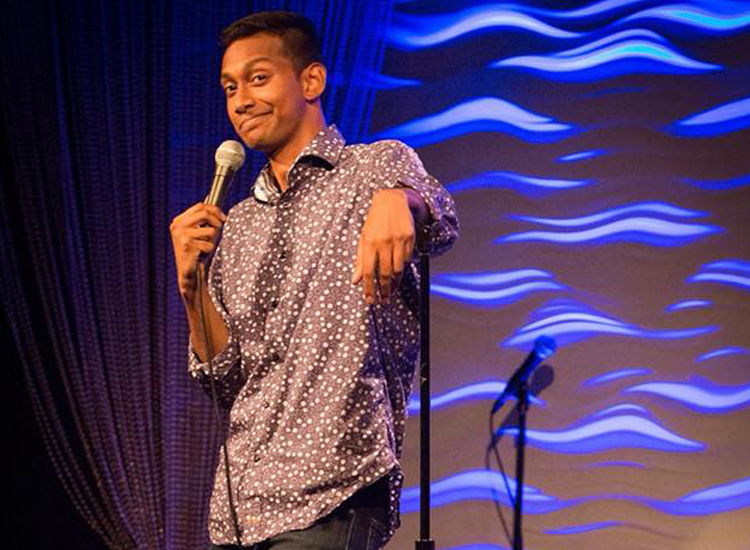 Minority Retort has become one of Portland's most popular and critically acclaimed comedy shows. Hosted and produced by Jason Lamb, Julia Ramos and Neeraj Srinivasan, the show's goal is to provide comedians of color with a platform to speak their minds and share their unique perspectives, as well as reach the diverse comedy audience that exists within the so-called "whitest city in America".

National touring comedians Baron Vaughn (Netflix's Grace & Frankie), Nico Santos (NBC's Superstore/Crazy Rich Asians), Dulce Sloan (The Daily Show), Ahmed Bharoocha, Marcella Arguello (@midnight), David Gborie and Maggie Maye (Conan) have performed on the show, as well as many comics frequently featured in Portland's Bridgetown Comedy Festival: Curtis Cook, Bri Pruett, El Sanchez, Adam Pasi, David Mascorro, Katie Nguyen and Nathan Brannon. Minority Retort is also a part of XRAY.FM's morning show Fridays at 8:40 a.m. For more info, visit Minority Retort on Facebook or on Twitter at @iMinorityRetort.