PDXBall Soirée
Event Details
Sunday, December 15, 2019
7 p.m. – 11 p.m.
Main Lobby
Join us as PDXBall celebrates Portland's ballroom (Kiki, Vogue, etc.) culture and annual accomplishments with a tropical themed Soirée for the ball community.  An LGBTQ and POC focused celebration hosted by Lady Tournament Olivier and Father Flora. Come and enjoy DJ sets by Chanti Darling and SIME.N., a photo booth installation by Father Flora, drink specials, a dance floor and event photography by JABNMAR.
"Ballroom culture has come a long way in this world and is finally getting its chance to take center stage with the owners of the culture taking a front seat." -- George M. Johnson from the article "The Colonization of Ballroom Culture."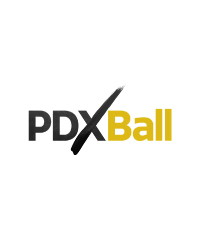 About PDX Ball
This culture was co-opted during the '30s by white LGBTQ people in the New York scene, where Black participants were discriminated against. However, Black ballroom wouldn't be dismayed, as it continued to grow as an underground movement with chapters, leaders, and houses named after some of the most famous designers.
Decades later, this underground culture of primarily Black and Brown people continues to thrive in major cities throughout the United States, with expansion as far as Japan and UK.