Pre-show Holiday Music featuring Danielle Barker
Event Details
Wednesday, December 18, 2019
6:30 p.m. – 7 p.m.
Main Lobby
Join us for pre-show holiday music set by local Portland-based musician and vocalist Danielle Barker. The intimate performance will feature live piano and solo vocalists playing holiday classics before our evening performance of Miss Bennett: Christmas at Pemberley.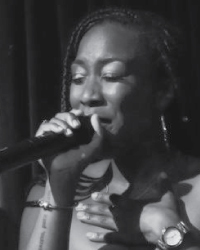 About Danielle Barker
Danielle is a 2019 graduate of Portland State University and received a Bachelors of Music in Jazz Performance. As a student, she was active as a member of Phi Theta Kappa and Tau Sigma and has since performed at events and jazz clubs in and around Portland.