Visions & Voices 2018 Showcase: Night One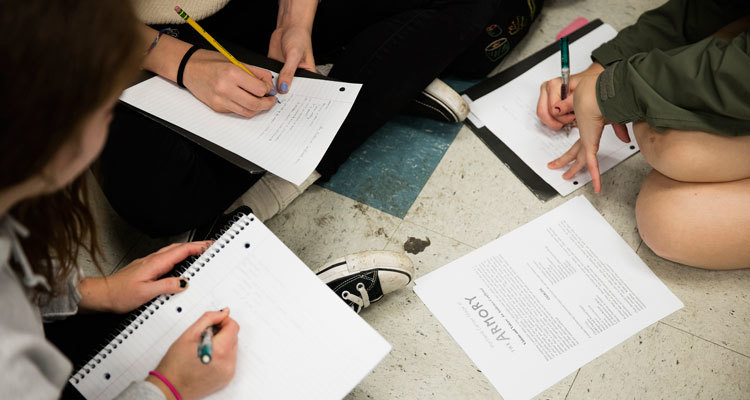 Join us for an evening of plays written by students from our Visions & Voices program showcased by professional actors. Visions & Voices 2018 Showcase: Part One features students from Grant High School, Liberty High School, Sunset High School and Wilson High School.
Tuesday, May 22, 2018
7:00 p.m. – 8:30 p.m.
Ellyn Bye Studio
FREE
These are challenging times for everyone, but especially for our younger generation. They express to us how stifled they often feel in a system that expects so much. Test scores. Colleges. Careers. Social pressures. Family pressures. It goes on and on. So beyond offering tools with which to write plays, the larger goal is to provide an outlet; to give permission to express their ideas, passions and desires; to allow the difficult questions; and to exercise empathy and embrace the chaos that is "growing up."
Cast
Orion Bradshaw*
Chantal DeGroat*
Clara-Liis Hillier
Murri Lazaroff-Babin
Shannon Mastel 
*Member of Actors' Equity Association, the Union of Professional Actors and Stage Managers in the United States.

About Visions & Voices
Since 1999, the Visions & Voices student playwriting program has been bringing theater professionals into public high school classrooms to conduct residencies. The program culminates each year with an exciting showcase of original pieces selected from all the residency sites. This free public performance at The Armory's Ellyn Bye Studio features professional actors performing staged readings of plays and monologues. Visions & Voices is offered free of charge and relies upon community support to bring the playwriting experience into the classroom.
Playwriting Instructors: Matthew B. Zrebski & Clara-Liis Hillier
Next Event: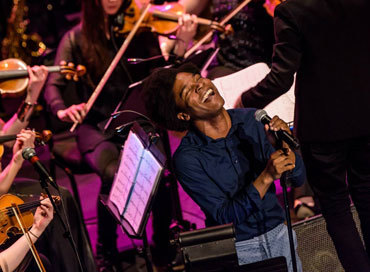 Jimmie Herrod Sings Billie Holiday
Previous Event: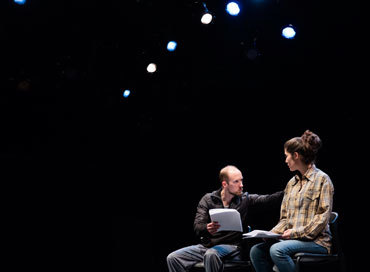 Visions & Voices 2018 Showcase: Night Two
See All Events
Close
Jan

23

We

Available

Jan

24

Th

Available

Jan

24

Th

Available

Jan

25

Fr

Available

Jan

27

Su

A few seats

Jan

29

Tu

Available

Jan

30

We

Available

Jan

31

Th

Available

Feb

01

Fr

Available

Feb

02

Sa

Available

Feb

03

Su

A few seats

Feb

03

Su

Available

Feb

05

Tu

Available

Feb

06

We

Available

Feb

07

Th

Available

Feb

07

Th

Available

Feb

08

Fr

Available

Feb

09

Sa

Available

Feb

09

Sa

Available

Feb

10

Su

Available
Jan

23

We

A few seats

Jan

24

Th

A few seats

Jan

25

Fr

A few seats

Jan

27

Su

A few seats

Jan

27

Su

Available

Jan

29

Tu

Available

Jan

30

We

Available

Feb

01

Fr

Available

Feb

02

Sa

A few seats

Feb

02

Sa

A few seats

Feb

03

Su

A few seats

Feb

05

Tu

Available

Feb

06

We

Available

Feb

07

Th

A few seats

Feb

07

Th

A few seats

Feb

08

Fr

Available

Feb

09

Sa

A few seats

Feb

10

Su

A few seats

Feb

10

Su

Available

Feb

12

Tu

Available

Feb

13

We

Available

Feb

14

Th

Available

Feb

14

Th

Available

Feb

15

Fr

Available

Feb

16

Sa

A few seats

Feb

16

Sa

Available

Feb

17

Su

A few seats

Feb

20

We

Available

Feb

21

Th

Available

Feb

21

Th

Available

Feb

22

Fr

Available

Feb

23

Sa

Available

Feb

24

Su

A few seats

Feb

24

Su

Available

Feb

27

We

Available

Feb

28

Th

Available

Feb

28

Th

Available

Mar

01

Fr

Available

Mar

02

Sa

Available

Mar

02

Sa

Available

Mar

03

Su

Available
Performance Times
Evenings: Tuesdays – Sundays at 7:30 p.m.*
Matinees: Saturdays and Sundays at 2 p.m., Thursdays at noon*
Accessibility