Since the Very Beginning
Sally and Bob Landauer have been supporting PCS since the very beginning! They were in the house to enjoy our earliest productions and, as annual fund donors and subscribers, they are still showing their PCS love today — Sally even watches some of her favorite shows twice! But did you know that Bob proposed to her after only two days? Read on to hear Sally tell this amazing story and share why she's so happy to be part of the PCS family.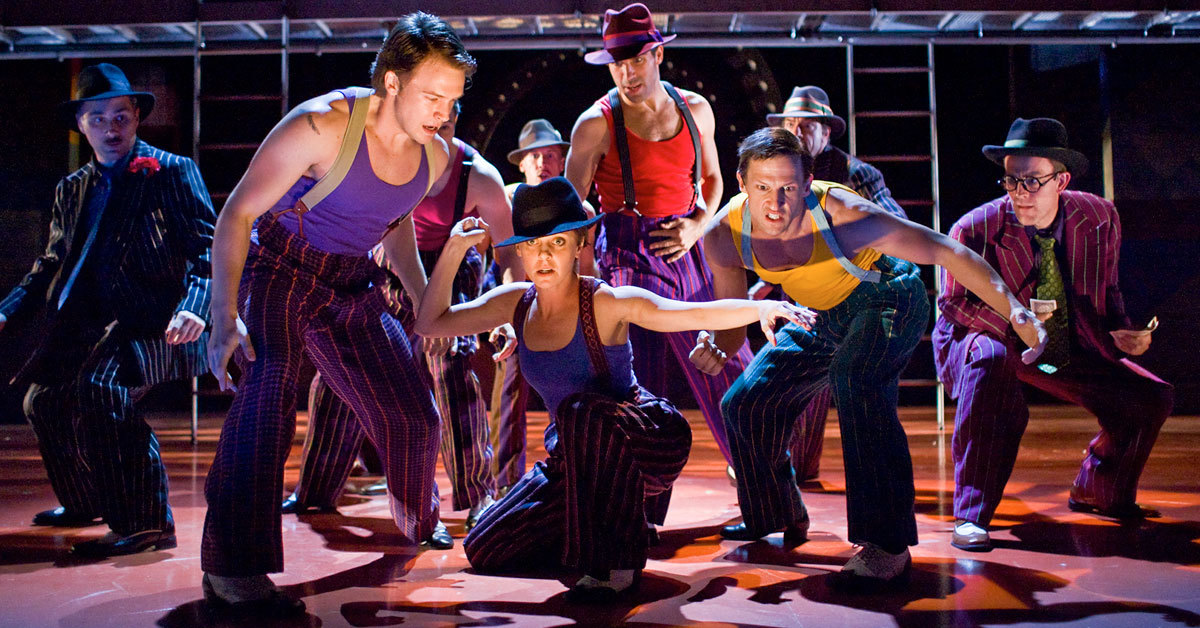 Tell us a little bit about yourselves.

I was brought up in Portland, and I went to Lincoln High School and Whitman College, where I studied fiction, poetry, and drama. After graduating college, I moved to New York for a graduate program and then to San Francisco. My roommate and I decided we wanted to travel to Asia, so we took a U.S. freighter to Taiwan, where I stayed for three months visiting my boyfriend. I traveled back to the States on a Chinese freightliner and it's one of the best things I have ever done. Over the 30-day trip, I read Thomas Mann and Henry James, and played hearts with the officers. I left the ship in San Francisco. It went to Tacoma, where Bob boarded on his way to Taiwan. Then the ship went to Portland, and that's where we met. I had returned to Portland, and I got a call the next day saying I had left something on the ship. My mother and I went to the ship, and it turned out the call was a ruse by my friends from China to see them again. I was introduced to Bob, but I talked to my friends while my mother talked to Bob. I invited Bob and my friends to tour Portland. Bob proposed to me two days later — and I said yes the next day! He left for Taiwan immediately for a year-long fellowship. We got married a year later in Hawaii. When Bob got an offer to work for The Oregonian, we moved back to Portland.
How did you first come to love theater?
I was brought up with a very personal connection to theater because my father was an actor. He was a founding member of the Bellingham Theatre Guild in the 1930s. When we moved to Portland in the 1940s, he joined the Portland Civic Theatre. As a child we went to see my father act. In high school, I tried out for the school play and learned that I can't memorize lines. So instead of acting, I worked backstage.
Bob, on the other hand, wasn't brought up with theater, though he lived in New York and was able to go to the occasional show there. Theater is a wonderful thing we can do together!
How long have you been coming to PCS?
Bob and I started coming to PCS during the first season in Portland. Before that, we had been going to the Oregon Shakespeare Festival in Ashland. We love to attend all sorts of performances around town, but PCS is the only theater where we are season subscribers.
What is your favorite PCS show, and why?
Guys and Dolls is my favorite musical of all time, and when PCS produced it, I saw it twice!
I loved Burn This and it blew us away. The day after we saw it, during a 3-hour drive to Central Oregon, all we could talk about was the play. Bob wrote editorials for The Oregonian in opposition to Measure 9 [an anti-gay measure that would've banned civil rights protections based on sexual orientation]. That made the play particularly impactful for us. I also loved Storm Large, and saw her show twice — once with Bob and once with my daughter-in-law.
Whenever I see something wonderful, I'll buy additional tickets and go back to see the show again.
What motivates you to be an annual fund donor?
We donate to the things we love — it's that simple! I also have a long history with The Armory. As a young child, I would go to The Armory to see the circus or the ice shows. And I worked with Vera Katz, who was instrumental in getting financial support for The Armory.
What do you look forward to the most about theaters reopening?
Being there! It will be so wonderful. I love the personal experience of seeing a live performance.
A hearty thank you to Sally and Bob for their long-term support of PCS!
Sometimes you fall in love fast and stay committed for the long haul — and that same kind of love and commitment from our donors is what has kept PCS going strong all these years, too.
If you are interested in taking the next step to give long-lasting support to PCS as an annual fund donor, explore our Individual Giving options online email .
Portland Center Stage is committed to identifying & interrupting instances of racism & all forms of oppression, through the principles of inclusion, diversity, equity, & accessibility (IDEA).