William Shakespeare: A Career Timeline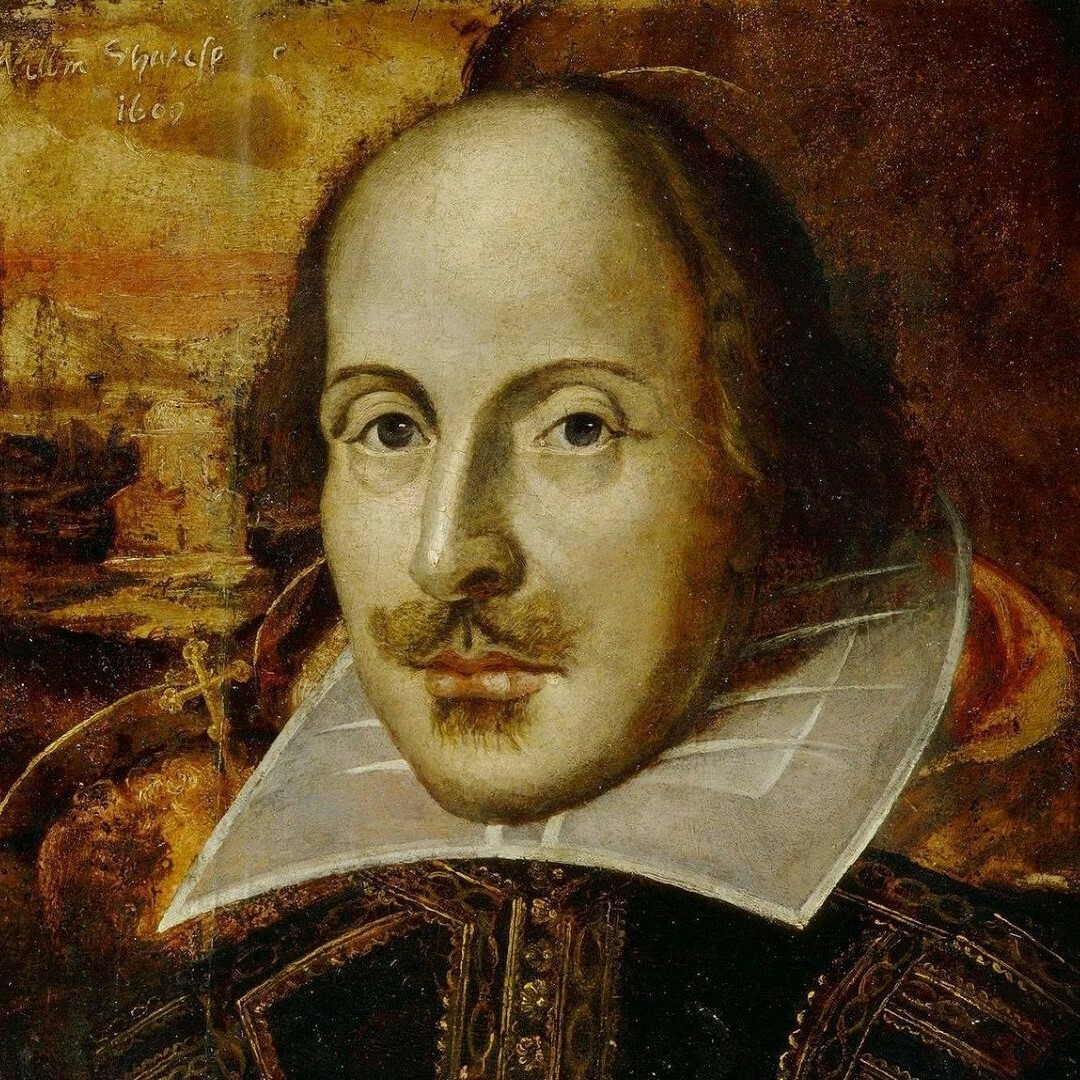 Shakespeare's works include 38 plays, 2 narrative poems, 154 sonnets, and a variety of other poems. No original manuscripts of Shakespeare's plays are known to exist today. It is actually thanks to a group of actors from Shakespeare's company that we have about half of the plays at all. They collected them for publication after Shakespeare died, preserving the plays. These writings were brought together in what is known as the First Folio ('Folio' refers to the size of the paper used). It contained 36 of his plays, but none of his poetry.
The Bard was said to have been born sometime in the days preceding his baptism on April 23, 1564 in Stratford-Upon-Avon to John Shakespeare, a leatherworker and civic leader, and Mary Arden. Due to the death of his two older sisters, William was the eldest surviving Shakespeare sibling and had five younger siblings. Because of the Shakespeares' social status, it is believed that William went to school from age 7 to age 15.
William was married to Anne Hathaway when he was 18 and she was 26. At the time of their wedding, Anne was already pregnant with their first child. The couple would go on to have twins, though their son, Hamnet, died when he was just 11 years old.
It is unclear when Shakespeare moved to London and began his career as a writer and actor, but sometime between the birth of his twins in 1585 and the first mention of him as a playwright in 1592, he began to establish himself as a popular dramatist and poet.
Career Timeline 
1564: William Shakespeare born in Stratford-upon-Avon
1582: Shakespeare marries Anne Hathaway
1583: Shakespeare's first child, Susanna, is born
1585: Shakespeare's twins, Judith and Hamnet, are born
1592: Shakespeare is first alluded to as a playwright, in Greene's Groates-worth of Wit
1593: Shakespeare's first printed poem, Venus and Adonis, appears
1594: Shakespeare's first printed play, Titus Andronicus, appears
1596: Shakespeare's father, John Shakespeare, is granted a coat of arms which granted him and his descendants certain rights and privileges under the law; Shakespeare's son, Hamnet, dies
1597: Shakespeare purchases New Place, his home in Stratford-upon-Avon
1598: Shakespeare is first mentioned as a sonneteer and author of 12 plays in Palladis Tamia
1599: Shakespeare's acting company takes down its old theater and uses the timber to build the Globe
1600: Extracts from Shakespeare's plays and poetry appear in Bel-vedere, the first printed literary commonplace book to include plays
1601: Shakespeare's father, John Shakespeare, dies
1603: Shakespeare's acting company, the Lord Chamberlain's Men, becomes the King's Men at the accession of James I; Hamlet appears in print
1607: Shakespeare's daughter Susanna marries John Hall
1608: Shakespeare's mother, Mary (Arden) Shakespeare, dies; his granddaughter Elizabeth is born
1609: Shakespeare's Sonnets appears in print
1613: Shakespeare purchases the Blackfriars gatehouse in London; the Globe burns down during a performance of Henry VIII and is rebuilt within a year
1616: Shakespeare writes his will; his daughter Judith marries Thomas Quiney; Shakespeare dies
1623: The First Folio is published; Shakespeare's widow Anne dies 4
Portland Center Stage is committed to identifying & interrupting instances of racism & all forms of oppression, through the principles of inclusion, diversity, equity, & accessibility (IDEA).