IDEA Events
As part of our commitment to dismantling racism and oppression in our community, IDEA at PCS offers free public programming as a way to create community conversation on the issues that affect us all. Here you will find information on our upcoming programming as well as archives from our past programs available to you on-demand.
Watch Now
The following IDEA Events have recordings available to view.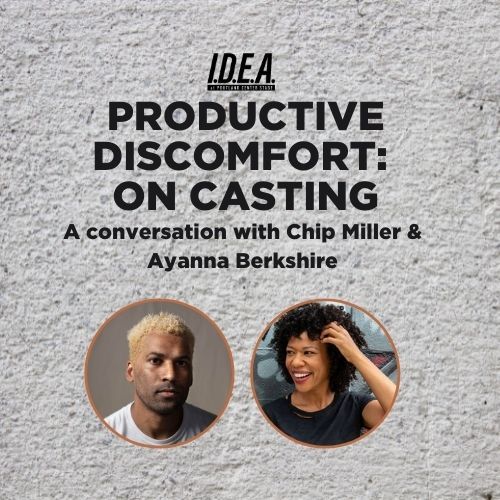 Mon, Sep 20, 5 p.m.
• FREE
This in-depth conversation delves into the changing face of casting in today's theater, with PCS Associate Artistic Director Chip Miller and actor/writer Ayanna Berkshire.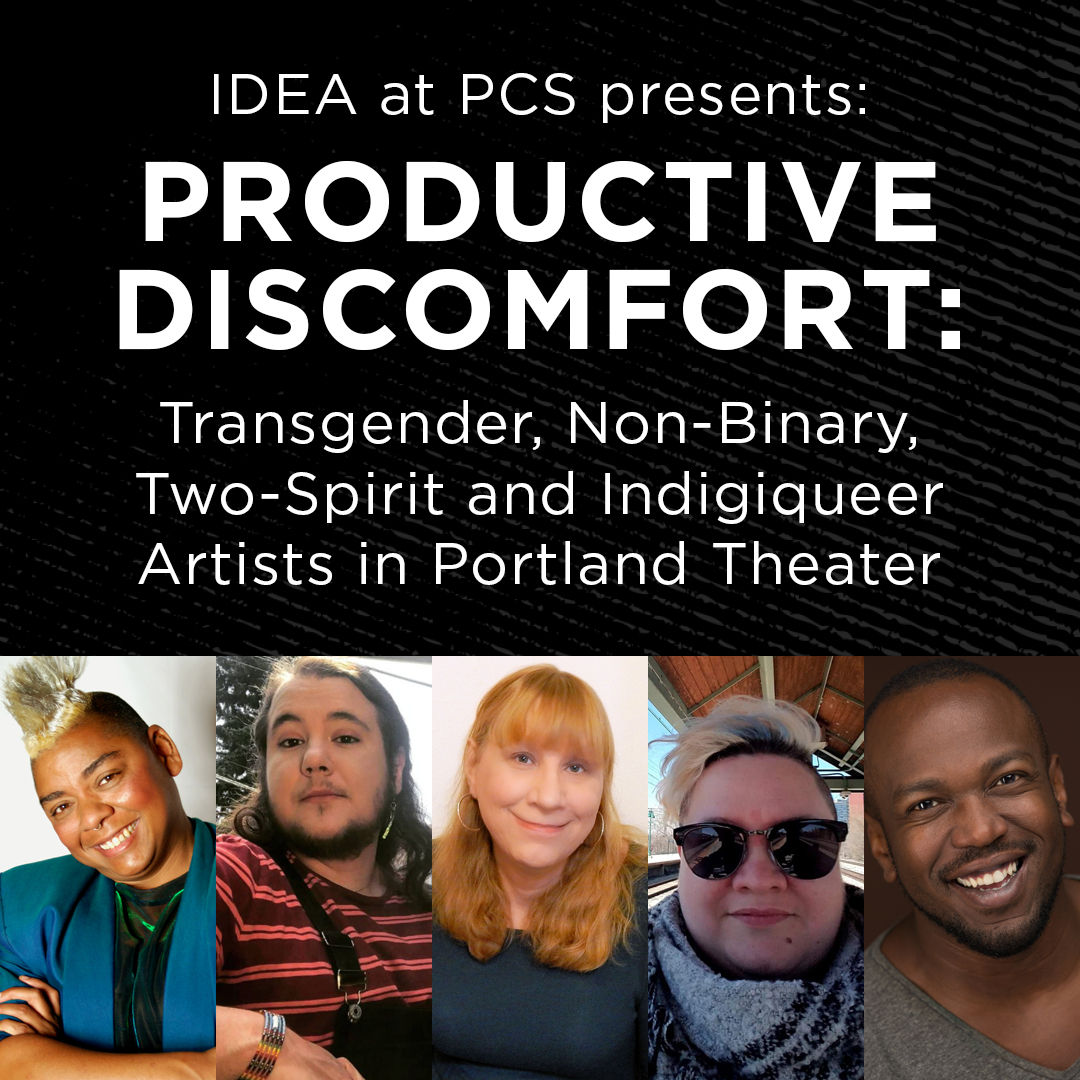 Tue, Jun 22, 7 p.m.
• FREE
A panel discussion with local transgender, non-binary, two-spirit, and indigiqueer theater artists and administrators, reflecting on their experiences in the theater.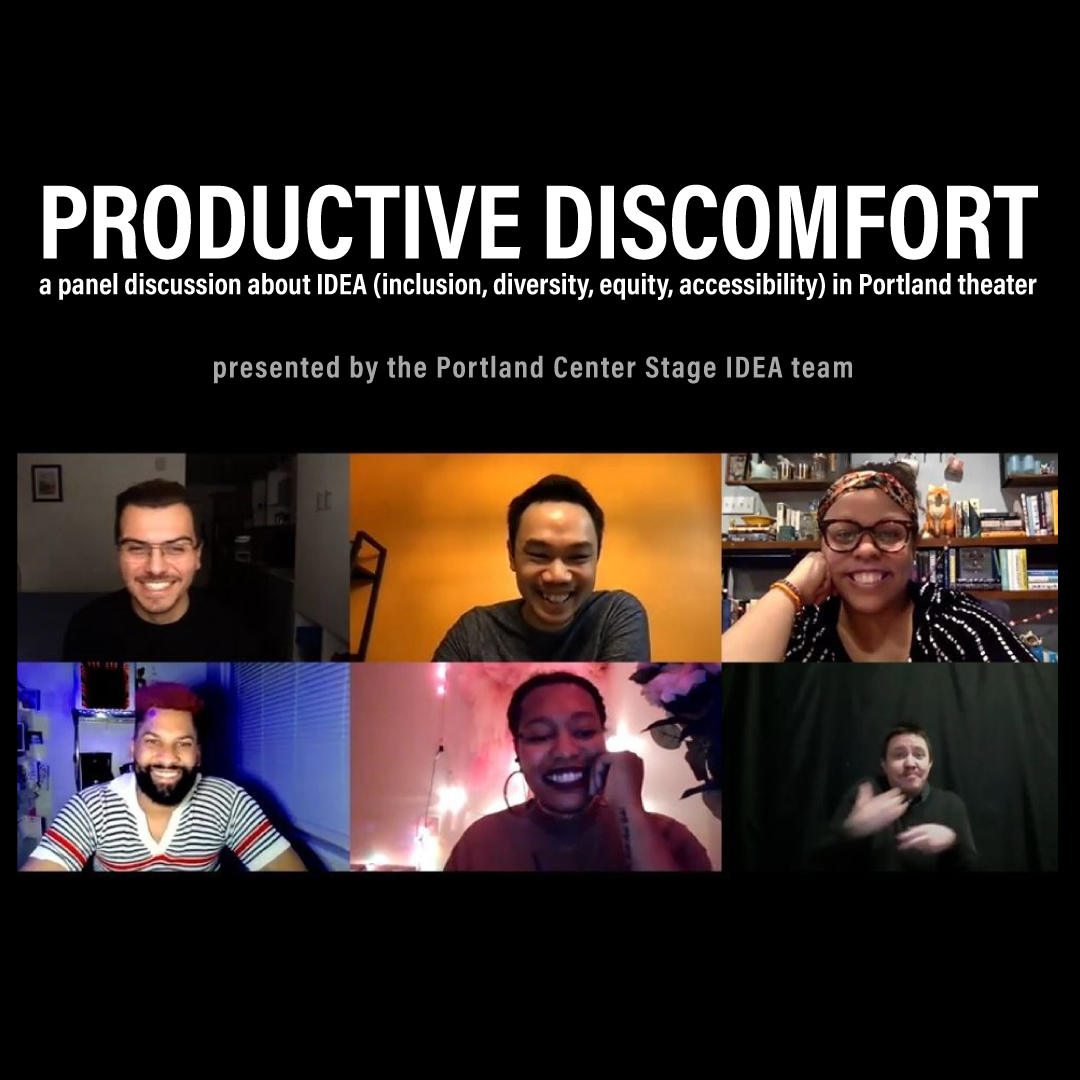 Tue, Feb 2, 5 p.m.
• FREE
As part of the 2021 Fertile Ground Festival, join Portland theater makers in a discussion of inclusion, diversity, equity, and accessibility (IDEA) in our collective spaces and on our stages. 
---