Employment
Portland Center Stage at The Armory seeks staff members who have a passion for the arts and who enjoy working in a creative and demanding environment.
We are proud to announce that we are currently accepting applications for the production apprenticeship program for the 2018-2019 season. Visit this page for more information and instructions on how to apply. Please see below for other employment opportunities.
We will provide reasonable accommodations to enable an applicant with a disability to have an equal opportunity in the application process. If you would like to request accommodation, please contact the Human Resources department at or 503-445-3727.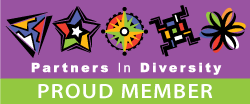 Portland Center Stage is committed to advancing equity and diversity in all that we do. PCS does not discriminate on the basis of race, color, religion, sex, national origin, age, disability, marital or familial status, sexual orientation, gender identity, veteran status or any other basis prohibited by local, state, or federal law. We encourage people of all backgrounds to apply, including people of color, women, LGBTQ individuals, people with disabilities, veterans, and others who demonstrate the ability to help us achieve our vision of a diverse and inclusive community. Successful candidates will commit to an equitable and inclusive workplace, including but not limited to: racial equity, accessibility for individuals with disabilities, use of gender inclusive language, and cultural sensitivity.

As an Equal Opportunity Employer, Portland Center Stage does not discriminate in employment based on race, color, religion, sex or national origin. Qualified applicants are considered for all positions without regard to age, marital status, sexual orientation, or the presence of a non-job-related medical condition or handicap.
Apr

22

Su

Available

Apr

22

Su

Available

Apr

24

Tu

Available

Apr

25

We

Available

Apr

27

Fr

Available
Apr

22

Su

A few seats

Apr

22

Su

A few seats

Apr

24

Tu

A few seats

Apr

25

We

Available

Apr

26

Th

A few seats

Apr

27

Fr

Available
Accessibility