Mike's Incredible Indian Adventure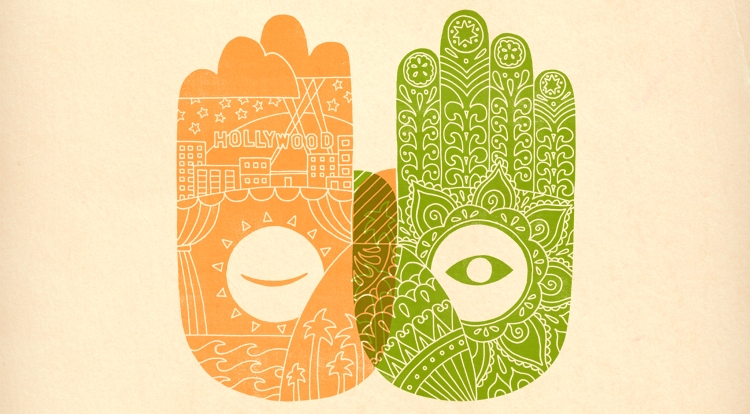 April 19 — June 12, 2010
In the Ellyn Bye Studio
Written & Performed by Mike Schlitt
Directed by Nancy Keystone

"Bollywood meets Waiting for Guffman." —Backstage West
Mike directs a Neil Simon play in India. Life crisis ensues. In 1999 Mike Schlitt accepted an offer to direct Neil Simon's They're Playing Our Song on a four-city tour across India. The sheer incongruity of it all — Mahatma Gandhi and "Doc" Simon singing and dancing their way through the Great Sub-Continent — was just too tantalizing to resist. Mike took the job, brought along a filmmaker to document the experience, and soon found himself in the throws of a devastating life crisis the likes of which he is still struggling to claw his way out of. Mike's Incredible Indian Adventure is an epic tale of clashing cultures and gastric distress. It's a play about a film about a play, chronicling an artist's wrong turn off the road to success and the strange, surreal and terrifying journey to find his way back.
Performance Times
Evenings: Tuesday - Sunday at 7:30 p.m.
Matinees: Saturday and Sundays at 2 p.m.,
Thursdays at noon
*Note: These are general performance times. Certain productions may have exceptions. View the season calendar for more information.
This show's run time will be posted below the synopsis at left near the date of the first performance.
Production blog