Othello
April 5 — May 11, 2014
On the U.S. Bank Main Stage
By William Shakespeare
Directed by Chris Coleman

Set in 17th century Venice, this is Shakespeare's profound tragedy of the power of love and jealousy. A highly esteemed general serving the state of Venice, Othello, secretly marries Desdemona, the daughter of a senator. As their marriage is revealed, jealousies around their love match and Othello's rise to prominence are unleashed, piling secret upon secret, and betrayal upon betrayal. A society seething with intrigue sets the stage for the ultimate tragedy—when love does not trust, and power is prized above all things.

Performance times:
Tuesday - Sunday evenings at 7:30 p.m.
Saturday and Sunday matinees at 2 p.m.
Thursday matinees at noon

View our Season Calendar for a full list of performances and dates.

The estimated run time is two hours and 40 minutes with one intermission.

Read the cast and creative team bios.
Learn more about accessibility options at PCS.

Note: Most productions at PCS are recommended for high school age and up; children under 6 are not permitted.

---
Portland Center Stage's production is part of Shakespeare for a New Generation, a national program of the National Endowment for the Arts in cooperation with Arts Midwest.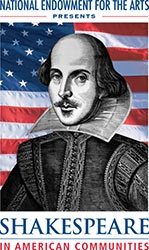 Performance Times
Evenings: Tuesday - Sunday at 7:30 p.m.
Matinees: Saturday and Sundays at 2 p.m.,
Thursdays at noon
*Note: These are general performance times. Certain productions may have exceptions. View the season calendar for more information.
This show's run time will be posted below the synopsis at left near the date of the first performance.
Production blog