Our Response to 'We See You White American Theater'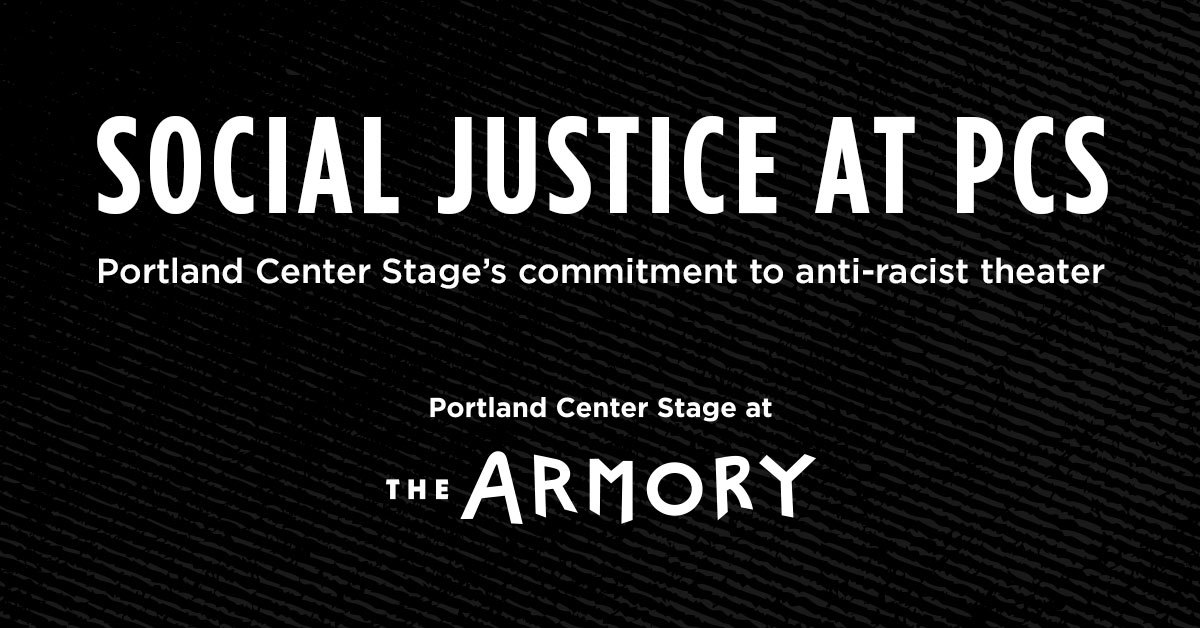 Our Response to 'We See You White American Theater'
"If I love you, I have to make you conscious of the things you don't see." –James Baldwin
On June 8th, 2020, a collective of hundreds of BIPOC (Black, Indigenous, People of Color) theater makers from across the country issued a letter titled We See You White American Theater, calling out the way in which our field is built on harmful practices that uphold systems of oppression, based on centuries of white supremacy and anti-Blackness. The collective, named The Ground We Stand On, moved to offer a comprehensive list of demands that locate the opportunities theaters, universities, funders, press, unions, and producers have to build an anti-racist, equitable, and truly vibrant future for the American theater.
We recognize that to build a flourishing theater ecosystem, it is incumbent upon us at Portland Center Stage to acknowledge harm, repair damage, and create new structures that ensure all BIPOC artists, staff, audiences, and community members are included in the center of our work both on and off stage.
We want to express our deepest gratitude to The Ground We Stand On collective, whose list of demands is a gift to the American theater.
The work below reflects the commitment from PCS's staff and board to continue to broaden and to deepen our work as an anti-racist theater, creating a vital, thriving future for our organization and community.
Our process in addressing the demands:
Upon receiving the demands, the Portland Center Stage IDEA (Inclusion, Diversity, Equity, and Accessibility) Team began a review and quickly determined that the entire staff should be involved in discussions. Beginning in late August, the staff met weekly to work through each demand. We began by setting an organizational goal to meet all of the demands, and that the staff discussion process aimed to create strategy, ask questions, resolve confusion, and develop ideas.
In preparing a response to the letter's authors, our leadership committee provided details on their departments' actions in response to the demands, including those that had already been met, those that would be met immediately or in the short term upon resuming normal operations, and those that would require more discussion or a longer timeframe. We believe we will be able to meet all demands over time. We plan to develop an anti-racism roadmap as part of our strategic plan that will incorporate the goals and commitments included here.
As of October 30, 2020, we can provide the following details regarding many of the demands:

Artistic & Curatorial Practices
● We are currently committed to hiring 50% BIPOC design teams, and to communicate this value and expectation to our directors. We will be more intentional and play a highly active role in making sure that full teams, down to the assistant level, achieve this parity as well.
● We are committed to eliminating 10-out-of-12s and the 6-day rehearsal week.
● We are committed to building and deepening relationships with local artists of color, and to building a production team with a core of BIPOC staff.
● We commit to hiring therapists or counselors for shows that deal with racialized trauma.
● We already pay artists for appearances at most donor events, and we will expand that list to be comprehensive of all events involving the board and donors.
● We commit to compensating artists for participation in post-show talkbacks and related programming.

Working Conditions & Hiring Practices
● In the fall of 2019, the PCS IDEA Team put forth guidelines with a commitment to acknowledge and to dismantle systems of oppression including racism. This is a living document intended to be modified and updated as needed. The current version can be found at pcs.org/idea.
● We commit to transparency early in the process of building a cast and creative team so that BIPOC artists know who will be in the room with them.
● We commit to a full vendor audit, and to creating a preferred vendor list that predominantly comprises BIPOC-owned businesses for all outside rentals of our building.
● We commit to providing antiracism training to staff, temporary employees, and volunteers on at least a quarterly basis.
● We currently hold weekly BIPOC-only meetings; we will continue to explore other ways of supporting all equity-seeking staff and collaborators.
Marketing & Audience Experience
● We commit to creating a conspicuous, permanent land acknowledgement in our lobby spaces.
● We have begun, and commit to, continuing the work to end the policing of BIPOC audience members, including the development of explicit policies aimed to dismantle white supremist practices (including our IDEA guidelines), audience re-education through curtain speeches and playbill inserts, disinviting problematic audience members, and new usher training.
● We commit to applying stewardship principles to building and maintaining relationships with BIPOC audience members.
Transparency, Accountability, & the Board of Trustees
● We commit to salary transparency and will share institutional salaries with new hires. We provide a salary in every job posting.
● We commit to identifying and implementing board recruitment practices that will lead to more BIPOC board membership and improve the experience of BIPOC board members.
● We have eliminated a minimum giving level for board members.
This is just the beginning. 
We are continuing the work to actively identify and interrupt racist policies in our organization. As we move through this process, we will provide regular updates on our progress.
Portland Center Stage is committed to identifying & interrupting instances of racism & all forms of oppression, through the principles of inclusion, diversity, equity, & accessibility (IDEA).