The Receptionist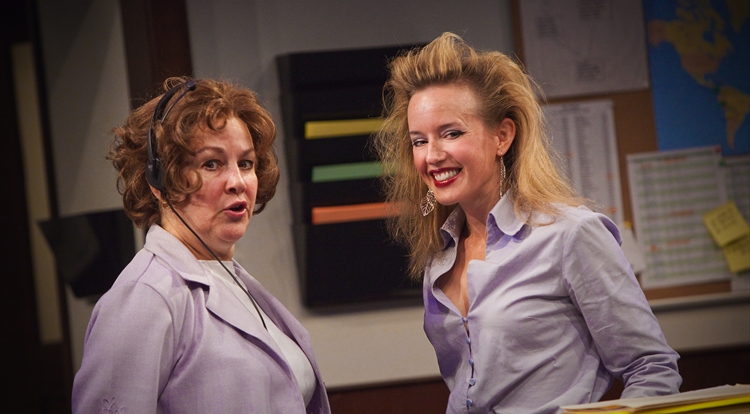 January 25 — March 20, 2010
In the Ellyn Bye Studio
By Adam Bock
Directed by Rose Riordan

"Not only is this play the beneficiary of stellar acting and direction, it's also another deceptively mordant comedy. You might nickname this one 'Torturously funny.'" —The Oregonian
Beverly the receptionist is definitely a woman in charge—she's the first in the door, she makes the coffee, she has all the pens. Her co-workers … not so much. Beverly holds their lives and schedules together Mr. Dart from the central office arrives unexpectedly and Beverly is left wondering just what sort of company she works for and what her role really is. This darkly comic exploration of a seemingly mundane environment, the office, reunites director Rose Riordan and playwright Adam Bock, author of The Thugs, produced at PCS in 2007. The Receptionist was the hit of Portland's fringe scene at CoHo Theater in the fall of 2008, and PCS is thrilled to present this stellar work to an even larger audience.
Performance Times
Evenings: Tuesday - Sunday at 7:30 p.m.
Matinees: Saturday and Sundays at 2 p.m.,
Thursdays at noon
*Note: These are general performance times. Certain productions may have exceptions. View the season calendar for more information.
This show's run time will be posted below the synopsis at left near the date of the first performance.
Production blog