The Armory Business Lunch Package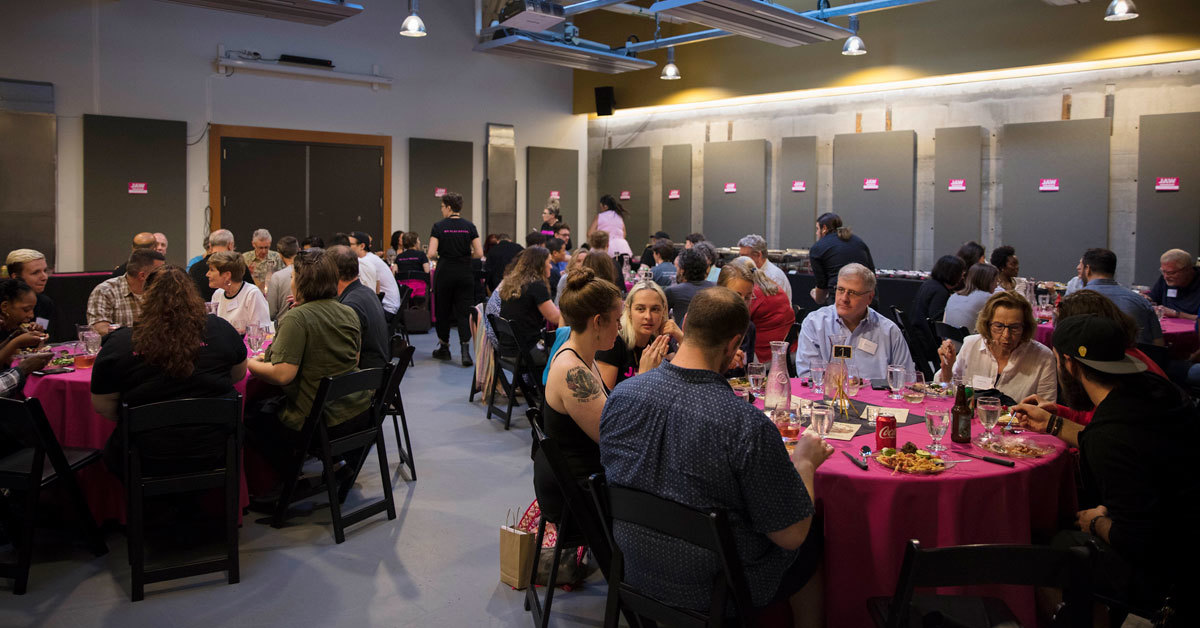 Host your next lunch meeting at The Armory! Portland Center Stage at The Armory provides an all-inclusive package with private event space, catering, and A/V for only $30-$35 per person. That's a savings of up to 44% off the standard catering and facility rental rate! Bring your team offsite to our open and innovative space in just a few short and easy steps!
Choose a Date & Space
The business lunch package includes 4 hours of total event, setup, and breakdown time. Packages available between 11am-4pm. Space options may vary based on building availability.
Space Options:
Full Mezzanine: up to 150 people
Rehearsal Hall: up to 99 people
North or South Mezzanine: up to 75 people
Studio Lobby: up to 60 people
Conference Room: up to 15 people
Build a lunch
Each individual in your party can select a lunch of their choice. Lunches come with a sandwich, a side, and a non- alcoholic beverage and can be served box-style or on platters for guests to dish themselves.
Sandwich Options:
Turkey, ham, Italian, or veggie
Side Options:
A variety of Tim's Cascade potato chips
A side salad with vinaigrette
Beverage Options:
Water, lemonade, iced tea, and a variety of soda
---
Groups of 8-15 people: $35/person
Groups of 16+: $30/person
Prices include:
Individualized lunch orders for each attendee
Private event space and staff
Tables and seating for the group
Podium and microphone for presentations
Screen options based on group size and location
Reserve your package today! Contact or 503-445-3824.