Volunteer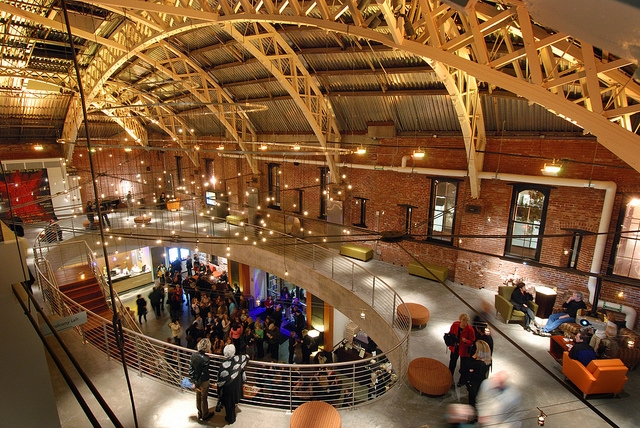 Portland Center Stage is now accepting applications for volunteer ushers to assist with our 2016/2017 season. Ushers play an integral role in ensuring that our patrons have an outstanding theater experience. We are looking for dedicated and outgoing people to assist in various ways before, during, and after performances. It's a great way to show your support for Portland theater plus you get to see each show for free.
Click here to fill out a volunteer application.
Click here to see our amazing 2016-2017 season
If you are interested in additional volunteer opportunities you might want to consider joining a PCS volunteer committee. Volunteer committees provide a wide range of opportunities that allow you utilize existing skills while gaining new experiences.
Volunteer Opportunities
Armory Ambassadors
The Armory Ambassadors group are tour guide volunteers who will lead regularly scheduled tours throughout the building to the interested public.
Entertainers
The Entertainers volunteer group hosts provide food and beverages for technical rehearsal dinners and "show-n-tells" of each production. We encourage the cooking-challenged to participate also!
Office Assistants
The Office Assistants provide clerical support for PCS staff, such as data entry, filing, bulk mail preparation and other administrative projects as needed.
Supporting Cast

The Supporting Cast transports guest artists and designers to and from the airport, train station, local schools and other destinations as needed.
Special Event Opportunities
Contact PCS Volunteers today if you're already a volunteer and you'd like to work any of the following special events. For priority consideration, please use only the name of the event and date as the subject line of your email.
No Events at this time. Please check back soon!
Accessibility