Individual Supporters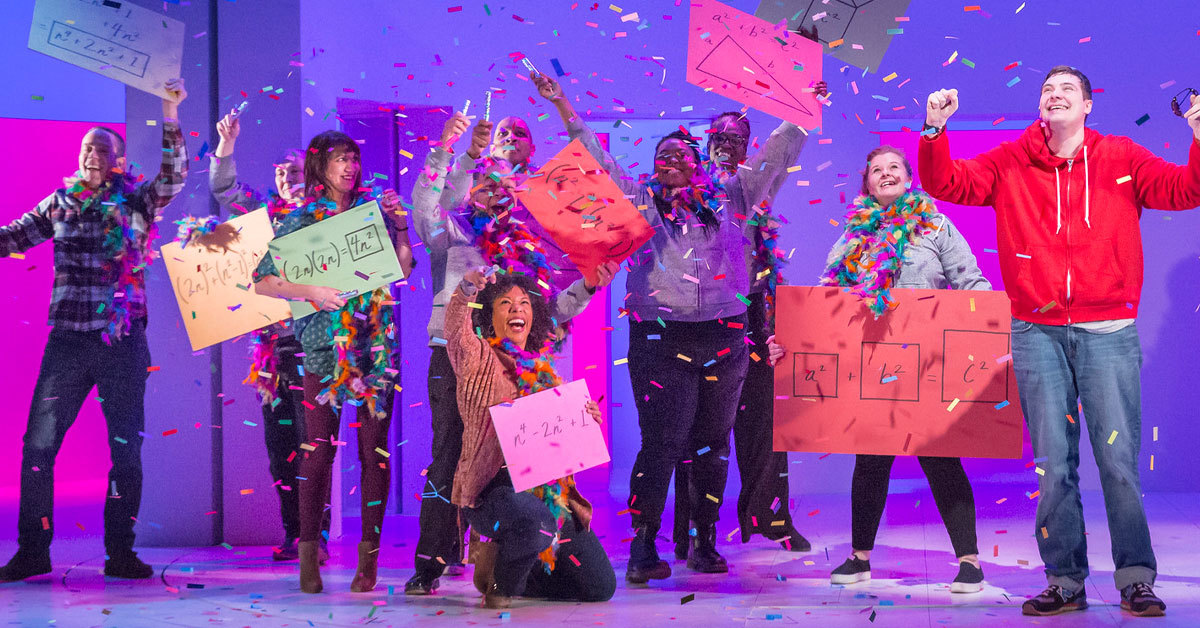 Portland Center Stage is honored to partner with members of our community who support and advocate for our value as a vital community and cultural resource. We would like to recognize the generosity and support of the individuals who help make our work possible.
As of August 30, 2023
Dream Envision Foundation
Ray & Bobbi Davis
Hilary Krane & Kelly Bulkeley
Ronni S. Lacroute
Pat Reser & Bill Westphal
Priscilla Wieden
Anonymous (1)
Brenda K. Ashworth & Donald F. Welch
Dr. Barbara Hort
James & Morley Knoll
Chrys A. Martin & Jack Pessia
Ellen Recko & Michael Goldsmith
Benjamin R. and Elaine M. Whiteley Family Fund of the Oregon Community Foundation
Anonymous (2)
Broughton & Mary Bishop Family Advised Fund
Brenda and William Charpentier
Sharon Davidson
Keith Dubanevich
Jerry Fong
Tom Gifford
Dr. Barbara Hort
Judy Carlson Kelley
Jina Kim & Hyung-Jin Lee
Drs. Dolores & Fernando Leon
Madeline & Allan Olson
Richard & Marcy Schwartz
Ray & Pat Straughan
Jan & John Swanson
Trudy Wilson & Terry Brown
Julia & Robert S. Ball
Ann Brayfield & Joe Emerson
Edward & Karen Demko
Joan & Jim English
Dennis C. Johnson
Gregg & Diane Kantor
Brad & Cindy Larsen
Laurie Meigs
Fran Nay
Andrew Oberland and Lora Reed
Teri Rowan
Patti Norris & Mark Schlesinger
Marian & Elihu Schott Family Fund of The Oregon Community Foundation
Christine & David Vernier
Ben Whiteley
Morton Zalutsky
Anonymous (5)
Ruth & Jim Alexander
Phil Allen & Peny Van Abkoude
Phyllis Arnoff
Kristine Becker
Cheryl A. Bittle
Alan Blank & Ellyn Sternfield
Karl & Linda Boekelheide
Lesley Bombardier
John Briggs
Larry & Marie Brigham
Linda & William Brown
Melissa A. Charbonneau
Bryan J. Wolf and Harriet Chessman
John & Joyce Cornyn
M. Allison Couch & Tom Soals
Judy Dauble
Del's Kids Family Fund of Oregon Community Foundation
Beverly Downer
Gerard & Sandra Drummond
Stephen Early & Mary Shepard
Ron & Becky Eiseman
Robert Falconer
Paul Gehlar
John & Jacque Guevara
Heather Guthrie & Gil Parker
Bill & Elaine Hallmark
Valerie Halpin
Paul & Samantha Harmon
Marcia Hauer & Jeanne Knepper
Roy Schreiber & Carole Heath
Herman Charitable Foundation
Leslie S. Homer Charitable Fund
Robert & Terri Hopkins
Mark Horn
Arnold & Virginia Israelit
Steven & Nancy Kassel
Jody Klevit
Linda Knuth & John Martin
BettyLou Koffel & Philip Moyer
Susan Lair & Doug Trobough
Libbi Layton & Lawrence Tamiyasu
Larry Lewis
Edwards Lienhart Family Foundation
Shari & Frank Lord
Linda & Ken Mantel
Susannah Mars and Gary Johnson
Lindsey & Marilen McGill
Dorothy Mellon
Michael & Susan Mueller
Carlson & Venancia Mun
Hester H. Nau
John & Ginger Niemeyer
Lisa & Larry Norman
Duane & Corinne Paulson
Rainy Day Fund of Oregon Community Foundation
Michael Reed & Carol Mayer-Reed
Robert Reed
Bobbie & Joe Rodriguez
Halle and Rick Sadle
Raj Sarda, MD
Dianne Sawyer & Richard Petersen
Charldene and Scott Schneier
Michael & Karen Sherman
Peter Shinbach
Geoff & Susie Strommer
Randy & Janet Smith
Kimberly Smith-Cupani MD
Rick & Denyse Stawicki
Mary & Jeff Strickler
Donald & Roslyn Sutherland
Sean Sweat & Chelsea Smith
Calvin & Mayho Tanabe
Jerome & Kathleen Taylor
Don & Judy Thompson
Eleanor E. van Alderwerelt
Virginia Vanderbilt & Michael Garrison
Joan & David Weil
Melaura Wittemyer
Marsha Wolf and Ken Linkhart
Steven & Deborah Wynne
David & Sherri Zava
Anonymous (3)
Jose Alcarez
Linda & Jerry Aso
Jean & David Avison
Robin & Thomas Barrett
Jamie & John Birkett
Bob Schuler & Debra Blanchard
Joe Blount
Suzanne Bonamici & Michael Simon
Dale Boss and Bob Mensel
Peter Broffman
Carol Brown
Meta Bruner and Caleb Sohiqian
Cormac M. Burke
Stacey Caldwell-Roberts and Robert Roberts
John & Lou Chapman
George Chunn
Lisa & Skip Comer
Jeffrey Condit
Joan Corcoran
Bryan Concannon & Debi Dereiko
Ian Doescher & Jennifer Creswell
Steve Dotterrer & Kevin Kraus
Richard & Betty Duvall
Janet & Barry Edwards
Mary A. & Peter Eisenfeld
Ronald Fraback
Bruce & Kate Frederick
Richard Smith & Patricia Frobes
Charles & Kyle Fuchs
Paul & Teri Graham
Frances & Hunter Hicks
Suzanne & Michael Hiscox
Donald & Lynnette Houghton
Yuki & Craig Johnston
Jessie Jonas
Ross Kaplan & Paula Kanarek
David Katz & Lee Katman
Catherine & Timothy Keith
Rudy Kohnle & Krista Larson
The Krishnamurthy Charitable Fund
Becky Kuhn & James Gorter
Sara Kurtz
Ed & Margaret Kushner
Sally & Robert Landauer
David Lutz
Carol & Charles Mackey
Lance McNamara
Lora Meyer
Sherry Mills
William Apt & Grant Molsberry
Doug & Malinda Moore
Chris Neville
Jon and Ginny Oshel
Richard J. & Janet Parker
Katherine Pease
Wallace & Elizabeth Preble
Fred L. Ramsey
Michael R. Rankin
Dick & Linda Reedy
Drs. Kay & Scott Reichlin
Dave & Lori Rhodes
Bob & Marilyn Ridgley
Linda Robinson & Bill Nelson
Tim & Sherry Roth
Michael Sands & Jane Robinson
Christine & Steven Satterlee
Lynn Scheller
Barbara Shimek & Michael Erickson
Kenneth and Carolyn Shine4\
Virginia Shipman & Richard Kaiser
J & C Skuster
Rodger Sleven & Marcella Flores
Marilyn Slotfeldt
Walter & Carol Smith
J. Patrick and Candace Stevens
Marge Stewart
Christine E. Swanson
Tyler & Kara Tatman
Tom Terpstra
Lou Ann Tiedemann
Sueand Bob Van Brocklin
Wendy Ware & Dan Gleason
Mari Watanabe
Jim & Diana White
Kate and Jim Wolf-Pizor
Richard & Leslie Wong
Robert Woods & Vickie Hardin Woods
Ruth Fischer-Wright & Craig Wright
Anonymous (6)
Jim & Barbara Adkisson
Kathryn and Thomas Albert
Dr. Seth Alley
Linda C. Anderson
Thomas R. Anderson
Cheryl Balkenhol & James Alterman
Thayne & Mary Anne Balzer
George W. Bateman
Anne Batey
John & Cristi Bishop
Anita & Clark Blanchard
Chris Blattner & Cindy McCann
Annis and George Bleeke
Patsy Bruggere
Phil and Lillian Carbone
Charles & Barbara Carpenter
Jean Carufo & Barb Engelter
Susan Cassady
Kristen Casselman
Dr. Richard & Nancy Chapman
Patricia Chase
Tim and Lisa Christy
Rick & Jean Collins
Sonja L. Connor
Abby Corbett
Harriet Cormack
Jean & Jerry Corn
Marian & Neale Creamer
Marcia Darm, MD & Bruce Berning
Betty Daschel
Claudia Deckelman
Carolyn DeLany
Victoria Dunn
Patrick & Eileen Fiegenbaum
Colleen Finn
Peter & Nancy Fisher
Greg & Susan Fitz-Gerald
Steve & Susan Ford
Terry Franks & Carolyn Duran
Linda Fristedt
Lisa Goldberg & Yeng Chen
Judith Gordon & Patrick Houghton
Susan Graber
Kay Grady
K & J
Nancy Greene
Tracy Gregg
Pam Grignon
Connie Guist
Ulrich H. Hardt & Karen Johnson
Mark & Paige Hasson
Joan Heinkel & Ben Massell
Donald Helfgott
Margaret & Timothy Hill
Barbara & Mark Hochgesang
Barbara Holisky
Laurie Holland
Joseph and Patricia Howell
Dawn Hughes
Jennifer Irving
Teresa Johnson
Jeffrey & Carol Kilmer
Dennis King
Kohnstamm Family Foundation
Jill & Steve Kraemer
Heidi & Geoff Lay
Bonnie & Mike Leiser
Peter & Janice Linsky
Bob Lipscomb
Ralph London
Sharon W. Lukasevich
John & Susan Manuel
Mr. & Mrs. Michael Marlitt
Joe Marrone & Ann Belzell
Stephen & Christine Mason
Pamela Matheson
Robert Matheson & Kimberly Porter
Kendra M. Matthews
Oscar & Mary Mayer
Karen & Brent McCune
Steven McMaster & Kathleen Brock
Hugh Mackworth & Josie Mendoza
Susan Sammons Meyer & Dennis Meyer
Rita Moen
Clint & Donna Moran
Linda Neumann & Steve Jaggers
Evren Odcikin
Carillon Olmsted
Eileen & Alfred Ono
Beverly J. Orth
Patricia M. Perkins
Elizabeth L. Perris
Kevin Phaup
Sue Pickgrobe & Mike Hoffman
Karen Piper
Michael Ponder & Bea Davis
Pam Brown & Wayne Potter
Bonnie & Peter Reagan
Ed Reeves & Bill Fish
Amy Regan
George W. & E. Joan Robinson
Don Caniparoli & Sarah Rosenberg
Kelly & Tomilynn Ross
David & Jody Rowell
Ted & Holly Ruback
Charlotte Rubin
Barbara Ryberg
Bex Sakarias & David Volke
Kathy Sandell
David & Julie Sauer
Pete Peterson & Connie Schwendemann
Norma Ruth Silliman
Rhonda Studnick Kaiser
Julia Surtshin
Roger & Gale Swanson
Philip Tavernier
John Taylor & Barbara West
Grant & Sandy Thurston
Peter & Cathy Tronquet
Bob and Pam Turner
Glen Ulmer
Lewis & Susan Van Winkle
Joan Snyder & Phil VanderWeele
Marc and Laurel Verissimo
Ted & Julie Vigeland
James N. Stamper & Jennifer P. Villano
Steven Wax & Kathleen Haley
Dr. and Mrs. Michael Wyman
JD & D'Alene White
Maurice & Lauretta Williams
Janet M. Williamson
Gary Wilson and Ken Guappone
Jesse Winterowd
Linda May Wood
Ann & Lewis Young
Anonymous (32)
Nancy & Paul Abbott
Karen Abramowitz
David L. Blount & Paula Abrams
Robert & Bonnie Adams
Linda C. Anderson
Thomas R. Anderson
Kerry & Nigel Arkell
Amanda & Rod Ashley
Linda & Jerry Aso
Thomas & Brada Bailey
Joyce Barrett & Emil Zurcher
Carol Baumann
Carolyn Beall
Tara Bergeron
Andrea Binder & Josh Hinerfeld
Jill Blanchard
Ms. Catherine Blosser & Mr.Terry Dolan
Joe Blount
Brian A. Blum
Rebecca Boenke
Bernard Bom & Dorothy Arnold
Peggy Bromley
Diantha Broomas
Allison & Dave Brown
Linda & Stephen Buckley
David O. Busby
Judy Campagna & Daniel Timmins
Louise Carnachan
Charles & Barbara Carpenter
Alan & Roxanne Carpenter
Carlos Castro-Pareja
Lisa Chickadonz
Michelle Christensen
Gayle Church
Lisa Clairmont
Dick & Liz Clark
Julia & Jim Coari
Kathryn & William Coffel
Diane Collier
Eric Cooley
Barbara & Tom Cooney
Philip F. Copenhaver
Deborah Correa
John & Ann Cowger
Jennifer Cox
Debbie Craft
Larissa Cranmer
Jeff & Caryl Creswell
Carol Ann Curthoys
Carolyn DeLany
Kristine Delzell
Lisa Denike
Janel & Jon Denton
Bryan Concannon & Debi Dereiko
Patricia Dery
Christina DeYoung & Andrew Rogers
Becca Dobosh
Raymond & Marilyn Dodge
John & Danuta Donovan
Janet Douglas & Jean Gustin
Thomas & Nancy Doulis
Kim & Angus Duncan
Mary Ann Duncan-Cole
Jo Durand & Melinda Petersen
Jack & Pam Duren
Michelle & Jim Eccles
Brent Echols & Dan Merfield
Sam & Miles Ellenby
Kathy Elliott
Marjorie Ellis
Mary Ellen P. Farr
Kathy Faust
Alejandra Favela
Kenneth E. Fetcho
Kari Fisher
Peter & Nancy Fisher
Mary Flahive & David Finch
Mark Fromm
The Galban-Heymann Family
Eileen Galen
Marla Gardner
Lucile Gauger
Jim Allen & Martha Gioia
Linda Gipe
David & Donna Godfrey
Ed Goldberg
Bryan Cruz Gonzalez
Judith Gordon & Patrick Houghton
Kay Grady
Mark Greenfield & Jane Hartline
Mark & Michelle Greenwood
Shirley & Robert Grew
Paul Griffiths
Connie Guist
Cathy A. Hahlo
Deidre Hall
Debby Hammack
Robert Hamrick
Irv & Gail Handelman
Gregory M. Hannon
Kristi Hansen & Jeffrey Murray
Eddy Morales & Hugh Harris
Tom & Jeri Harris
Tom & Jan Harvey
Fred & Sara Harwin
Mark & Paige Hasson
Robert & Nancy Hatch
Carolyn Haun
Dawn Hayami
Ned Hayes & Kirstin McAuley
David D. Haynes
Doren & Ray Helterline
Paul Hempel & Bruce Newman
Lukas & Leah Hermes
Diane M. Herrmann
Sarah Hershey
Jim Herzberg
Carol & Jim Hibbs
Susan Hilferty
Beverly Hoeffer & Carol Beeston
Brook & Ann Howard
Caroline Howe
Lois Hunter
Beth Hutchins & Pete Skeggs
Lauren Isaac
Gloria J. Jarrett
Joanne Jene, M.D.
Steve & Lenore Johansen
Robert Johnson
Ron Johnson
Tim Covert
Lore Joplin
Greta F. Kaas-Lent
Steve & Anita Kaplan
Fred Kassab
Jim & Brenda Kehoe
Chari Kennedy
Heather Kientz
Doris & Eric Kimmel
Dennis King
Nancy Kingston
Matthew Kline
Angela Kluwin
Sue & Paul Knoll
Jennifer Kockler
Kristen Kraklow
Becky Kuhn & James Gorter
Sandeep & Anita Kulkarni
Amy Frankel & Isaac Lamb
Dennis E. Langston
Tracy Lawyer
Ross & Mary Lou Laybourn
Roger J. Leo
Glenda D. Lesher
Nadja Lilly
Joan Lintz & Terry Day
Louis & Marie Livingston
Henry Louderbough
Marvin & Sylvia Lurie
Rebecca MacGregor
Gerald & Judith Magee
Jeanne & Jim Magmer
Elliot & Maralynn Maltz
Joan Marquis
Susannah Martell
Stacey Martzall
Anne Matson
Kendra Matthews
Amy McBride
John A. McCarthy
Deborah McCoy
Paul McCracken-Thiers
Maryl M. McCullough
Ashley J. McDonald
Don & Barbara McFarlane
Ricki McIlwraith
Ann McManamon
Julia Meck
Peter & Joan Melrose
Jeannette & Bill Meyer
Frances & Peter Meyers
William & Janis Mildenberger
Carol Miller
Dana M. Miller
Irene Miller
Judy Miller
Roger & Karen Miller
Sonja & David Miller
Michael & Denise Millhollen
Michael Mills & Amie Abbott
Sherry Mills
Tom & Lia Mills
Marlene Montooth
Robb & Peggy Moretti
Steve Morse
Art & Nancy Moss
Richard Muller
John & Debbi Nagelmann
Kathryn & Bill Neely
Chris Neville
Anna Nicholas
Jacob Niesen
Nancy Oberschmidt
Olga Oleynikova
Kris Oliveira
Carole Ory
Sharon Pasero
Mary Page & Michael Peache
Lawrence Pellegrini
Drew E. Peterson
David Pham
Sue Pickgrobe & Mike Hoffman
Caroline & Claude Poliakoff
Custom Homes by Willamette Construction
Becky Porter & Shaun Sjostrom
Vicki & Robert Portley
Dee Poujade
Stacey Puppo
Pat & Ana Quinn
Allyson Quirico
Karen & John Rathje
Jennifer Rawcliffe
Peggy Cooper & Andrew Recinos
Greg & Emily Redinbo
James Reed & Jean Deken
Betty & Jacob Reiss
Tansy & Dan Rhein
Hannah Rose Rice
Pam Richey Curtis
John & Catherine Ridenour
Jack & Logan Ridenour-Starnes
Bob Rineer
Louise Roman
Charles & Judith Rooks
Carol Ross
Davia & Ted Rubenstein
Beth A. Rubin
Charlotte Rubin
Julia Meck
Charlotte Rutherford
Bunny & Jerry Sadis
Susan Sadzikowski & Steve Powell
Jane Sage & Tom Olbrich
Carol Salisbury
David Jerome Sanders
Lisa Sanman
David & Julie Sauer
Nancy & Bill Savage
Magda Schay
William & Callie Schlippert
Don & Marilyn Schmidt
Kathryn Schmidt
Joyce Schwer
Dr. Therese M Scott & Earl Heberlein
Cynthia L. Sempert
Heidi Senior
Lynda Shapiro
Manya Shapiro
Kendrick Shaw
Mary Shaw
Sarah Shea
Tim Shedor
Bob & Rita Sheppard
Ron Sherwood
Jami R. Silflow
Anne Mette Smeenk & Kevin Rentner
Jennifer A.J. Smesrud
Bill $ Sara Snyder
Neil Soiffer & Carolyn J. Smith
Dawn & Josh Sorem
Robert & Karen Spencer
Jane Speyer
Karen & Charles Springer
Mirnie Stapleton
Jim & Debbie Steele
Scott Stephens & Leslie Houston
Peter & Julie Stott
Rhonda Studnick Kaiser
Ramaligam Subramanian
Julia Surtshin
Carol Suzuki
David & Carol Swihart
Jan & John Switzer
Gary Taliaferro
Amy & Emanuel Tanne
Ellen Tappon & Ted Wilson
Jerome & Kathleen Taylor
Sandra Terauds
Jane Tighe
Nancy H. Tolin
Bret Torbeck
Jane Toro
Derek Holmgren & Michael Traylor
Crystal M. Trulove
Bob Turner
Mark Tynan
Dixie Villa
James & Nancy Vondran
Ms. Pamela Waldman
George & Marilou Waldmann
Anne & Eddie Ward
Pamela Warner
Howard & Vivian Wasserteil
Michael D. Weiner & Kathy Davis-Weiner
Eileen & Roger Wende
Julie Wheeler
Tiffany Wiencken
Michele & Matthew Wier
Marsha Wilkins
Robert F. Willey
Sharon Williams & John Deits
Marjorie & Tom Wilson
Greg Winterowd
Dr. & Mrs. Jim Wolfe
J. Marcus Wood & Sue Hennessey
Tom Kelly & Barbara Woodford
Jo Workinger
Melissa Yale
Karen Yates
Christine Ye
Ann & Lewis Young
Paul Zemanek
Arlene & Bob Zucker
If you would like to update your recognition name, or for more information about supporting Portland Center Stage, please contact our Development team at 503-445-3744 or .
Portland Center Stage is committed to identifying & interrupting instances of racism & all forms of oppression, through the principles of inclusion, diversity, equity, & accessibility (IDEA).