Our Theater Community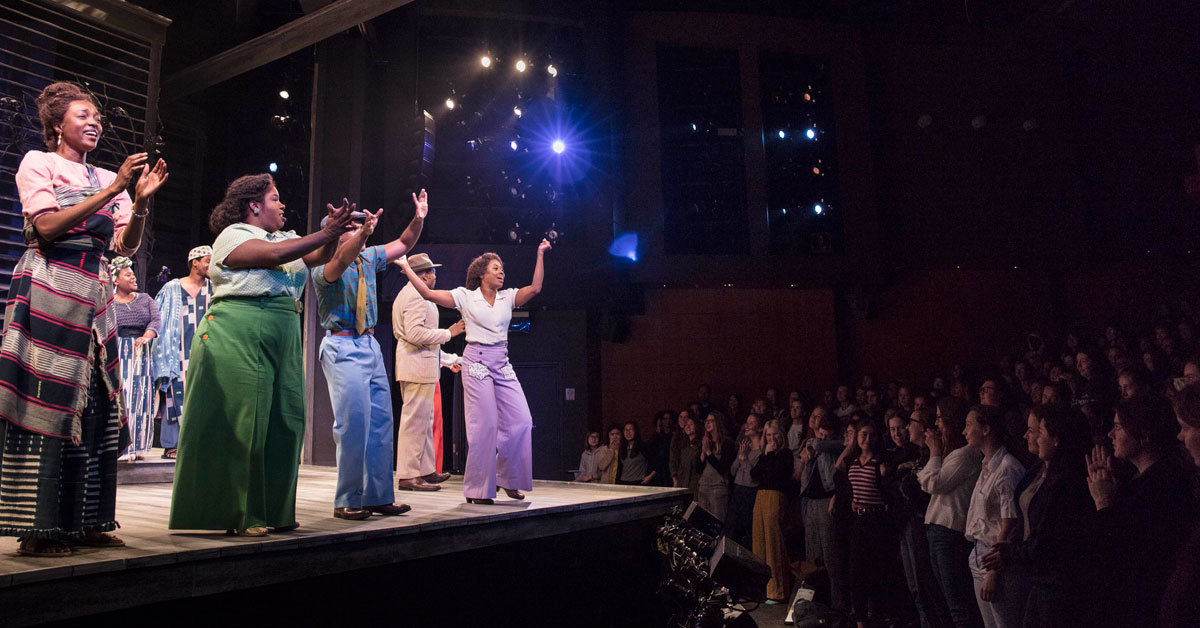 When we gather together at the theater, the room belongs to all of us.
We're looking forward to having you at PCS! We're thrilled to share space with you at The Armory, as we gather together to experience the profundity and joy of live theater.

We want every person who attends a performance — audiences, volunteers, staff, and artists — to be able to show up and feel fully seen and valued. We hope you'll feel welcome at each performance you attend, to enjoy, laugh, cheer, take up space, or just soak it in quietly. There is no one right way to engage with live theater, and we ask that you honor each person's experience around you.
If a disturbance arises during the performance that you feel requires intervention, rather than taking action by shushing, touching, or scolding other patrons yourself, we ask that you alert our House Management staff to the issue in the lobby.
Thank you for creating community here with us at The Armory. If you love the show, we hope you'll tell your friends. If you'd like to share a note about your experience at a performance, don't hesitate to email us at .
Our Values
Theater often brings productive discomfort to the surface. Portland Center Stage is committed to grappling with that discomfort, on and off the stage, and we invite members of our community to participate in that growth process with us. Our goal is to co-create safety for our community by identifying and interrupting instances of racism and all forms of oppression when we witness them, through specific actions rooted in the principles of inclusion, diversity, equity, and accessibility (IDEA).
Portland Center Stage is committed to identifying & interrupting instances of racism & all forms of oppression, through the principles of inclusion, diversity, equity, & accessibility (IDEA).